Born Out Of Water, Crafted On Land
Lanai Islands
Ultra-Premium Estates
At the point where waves and sand meet, a private paradise island emerges from crystalline lagoon waters. Beyond white sandy beaches shaded by palm trees and bordered by verdant vegetation, exclusive ultra-luxury estates nestle in lush landscaped gardens.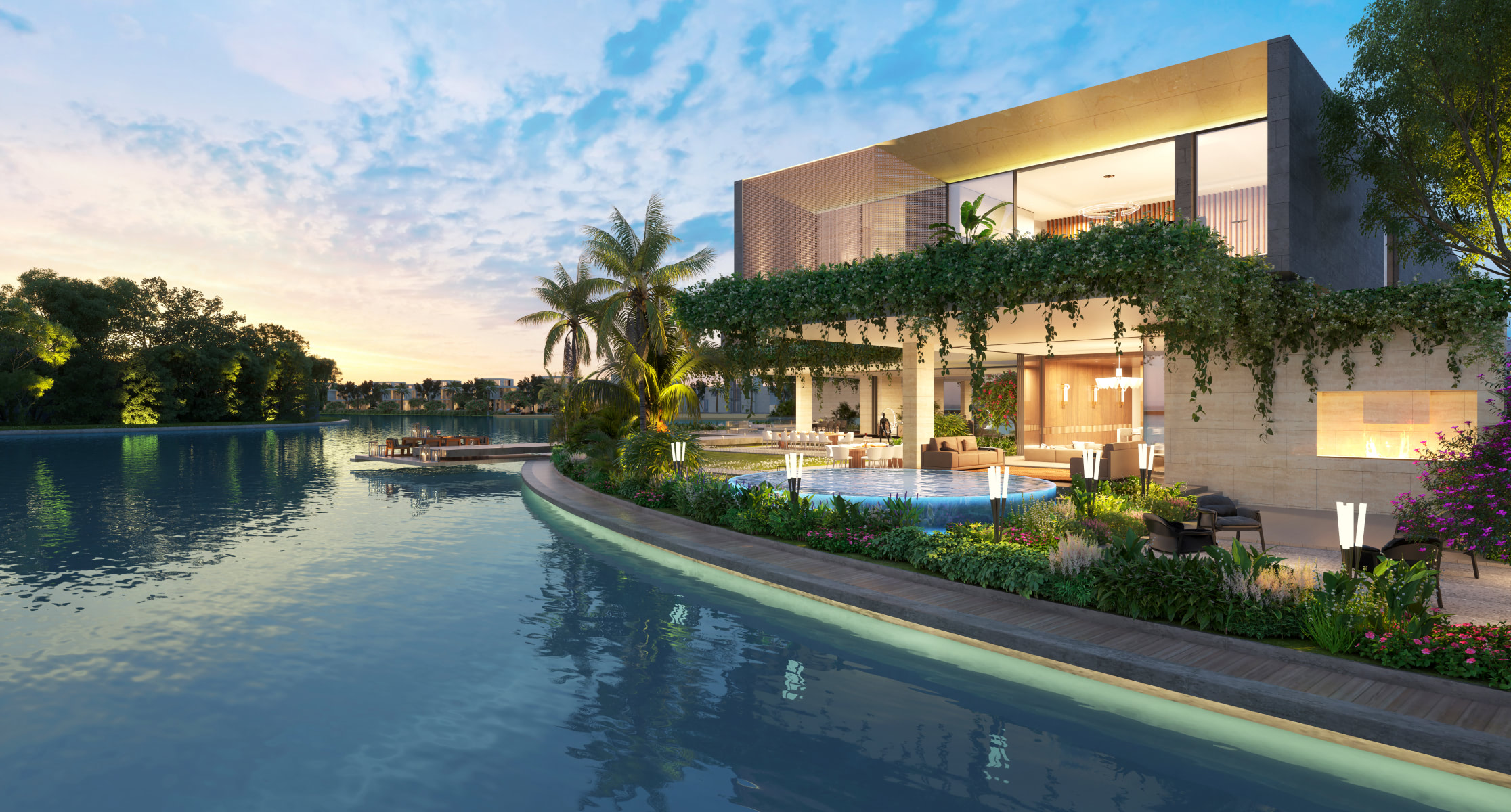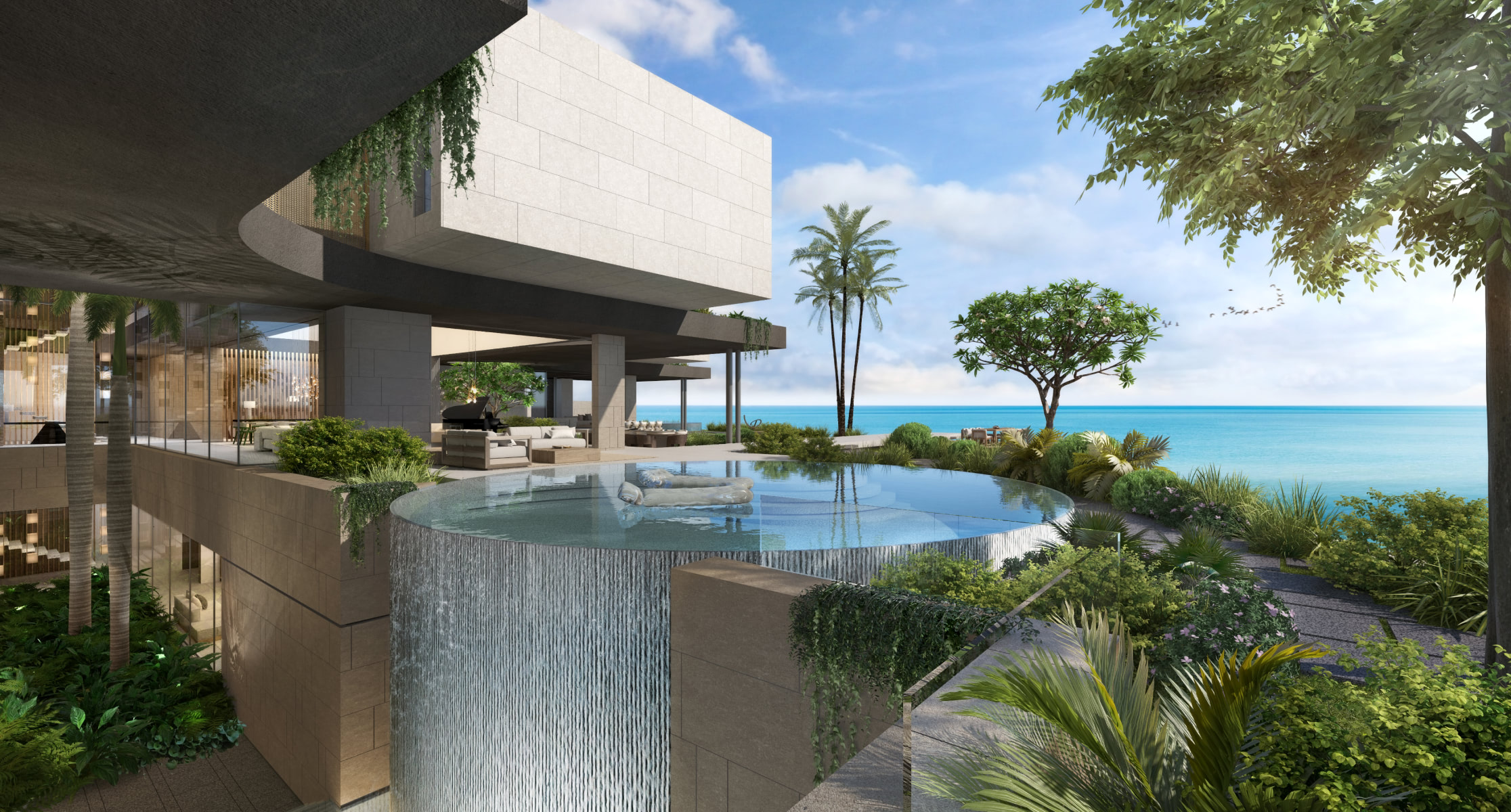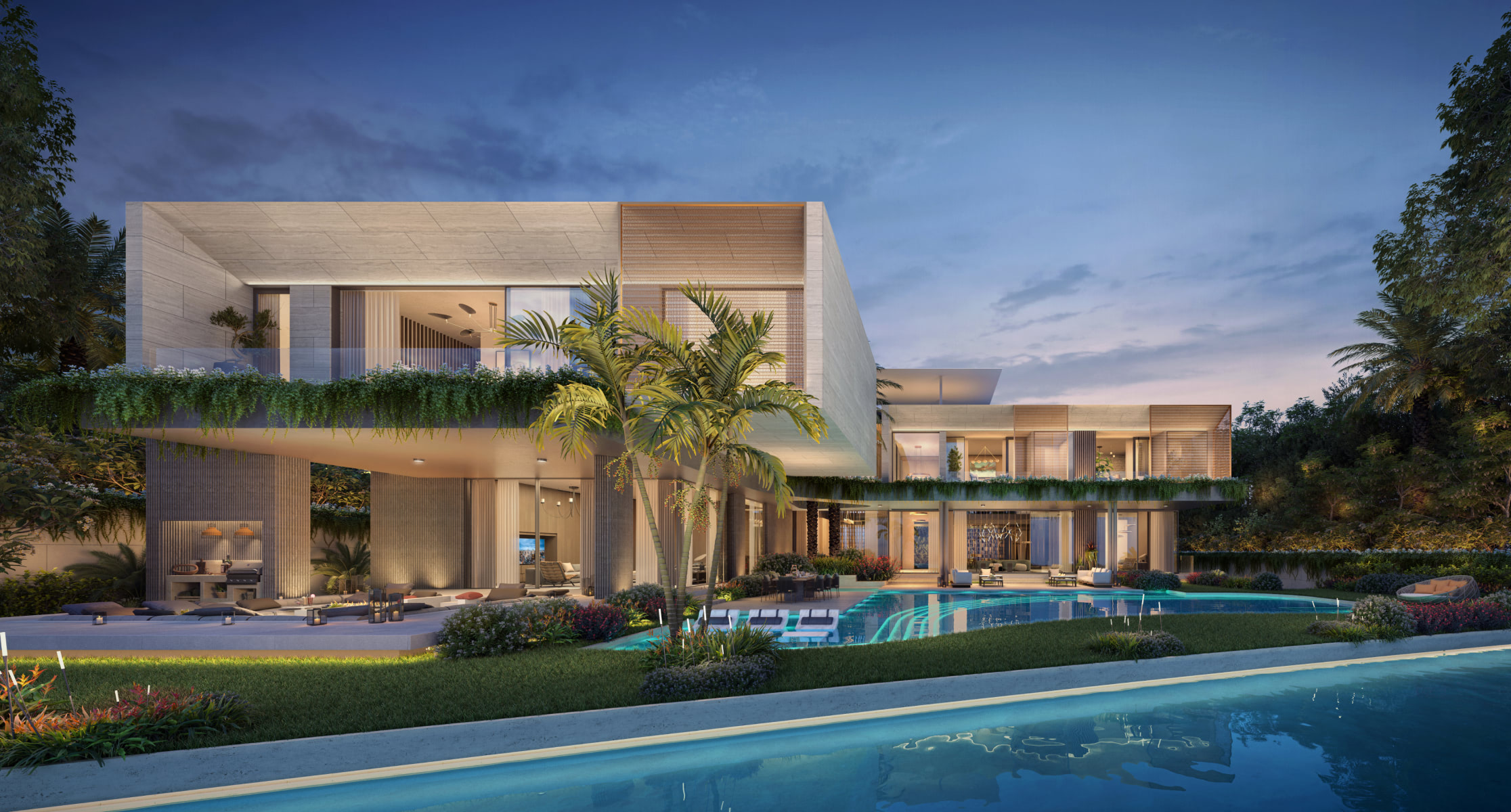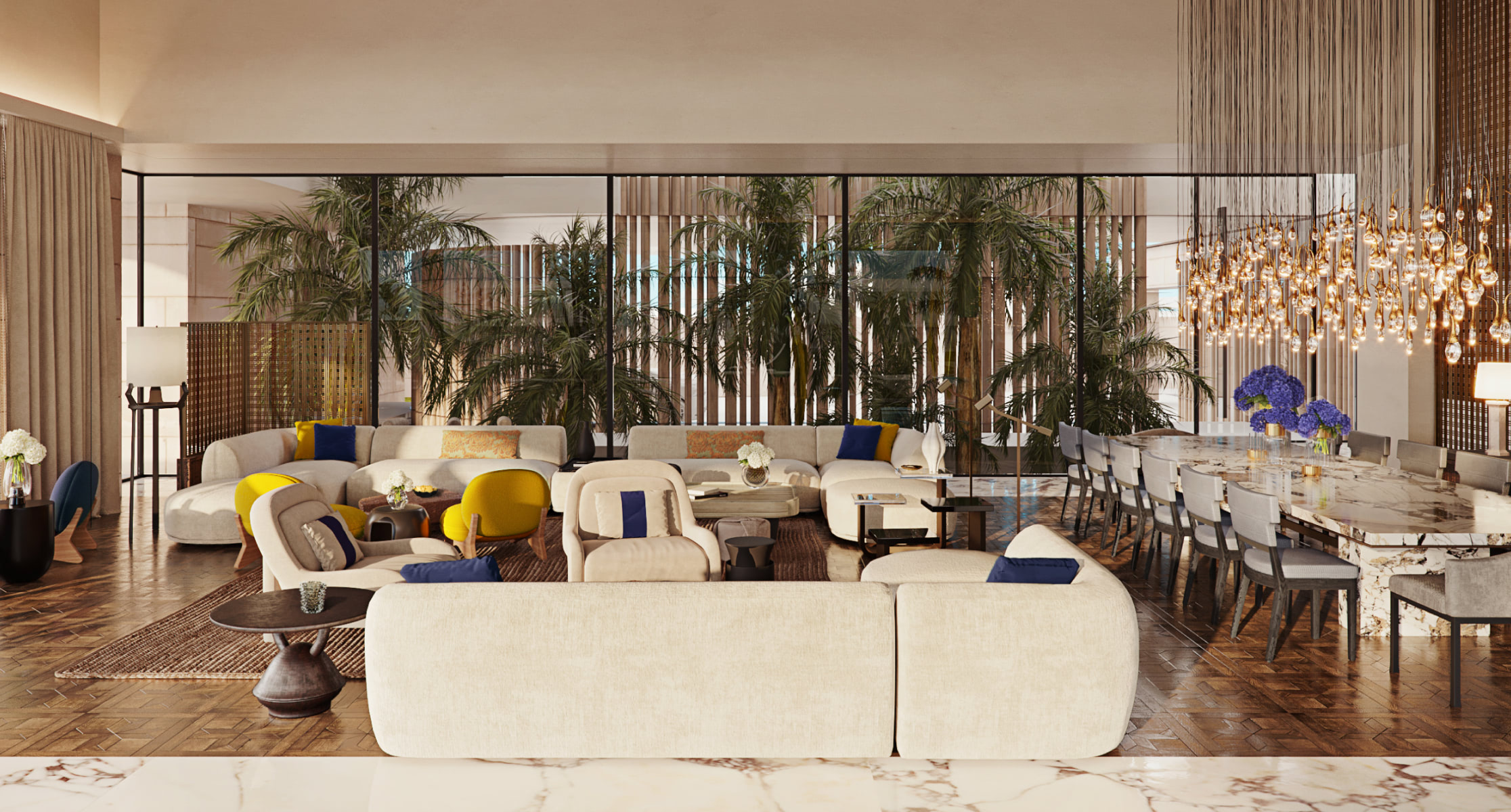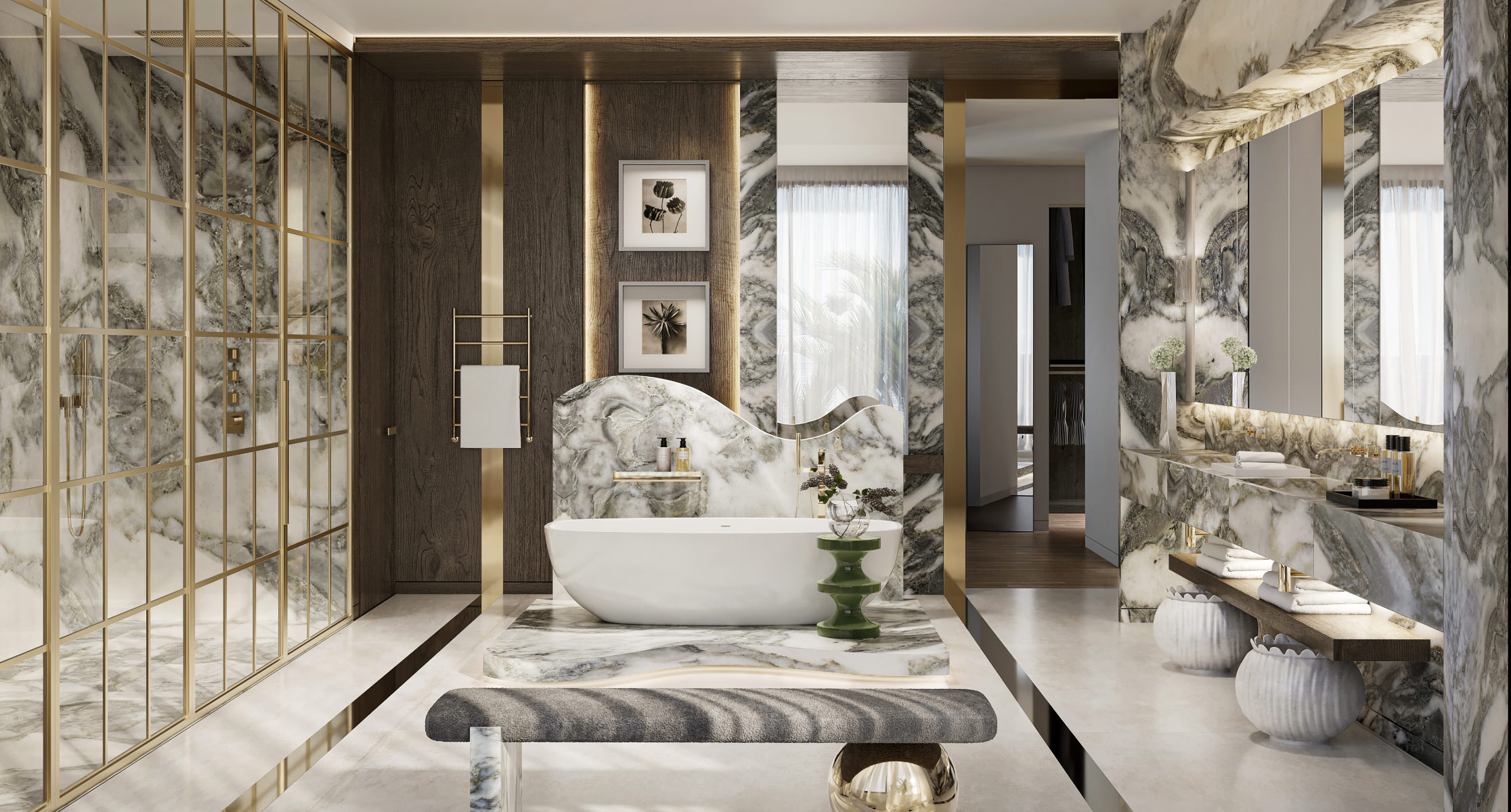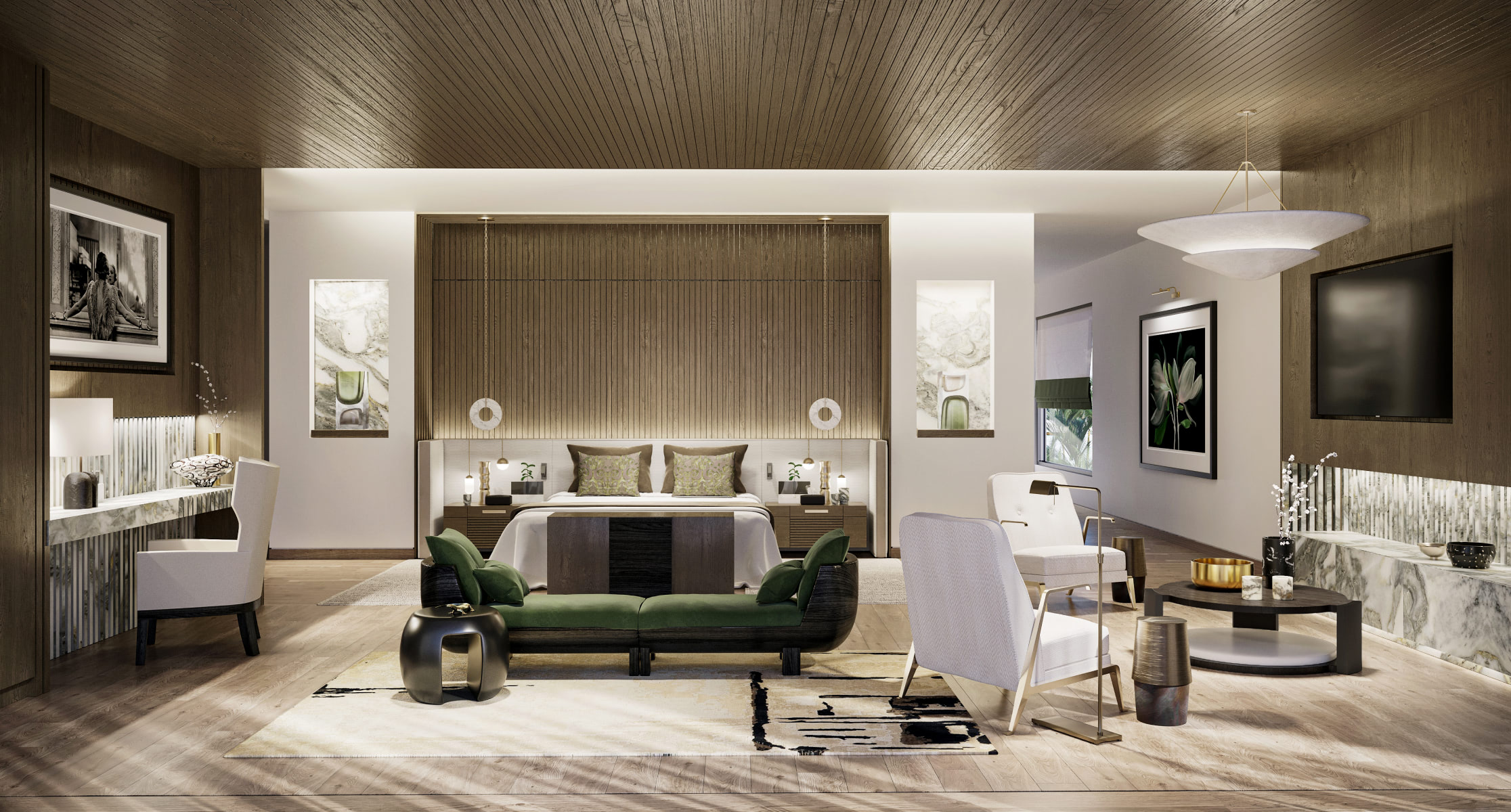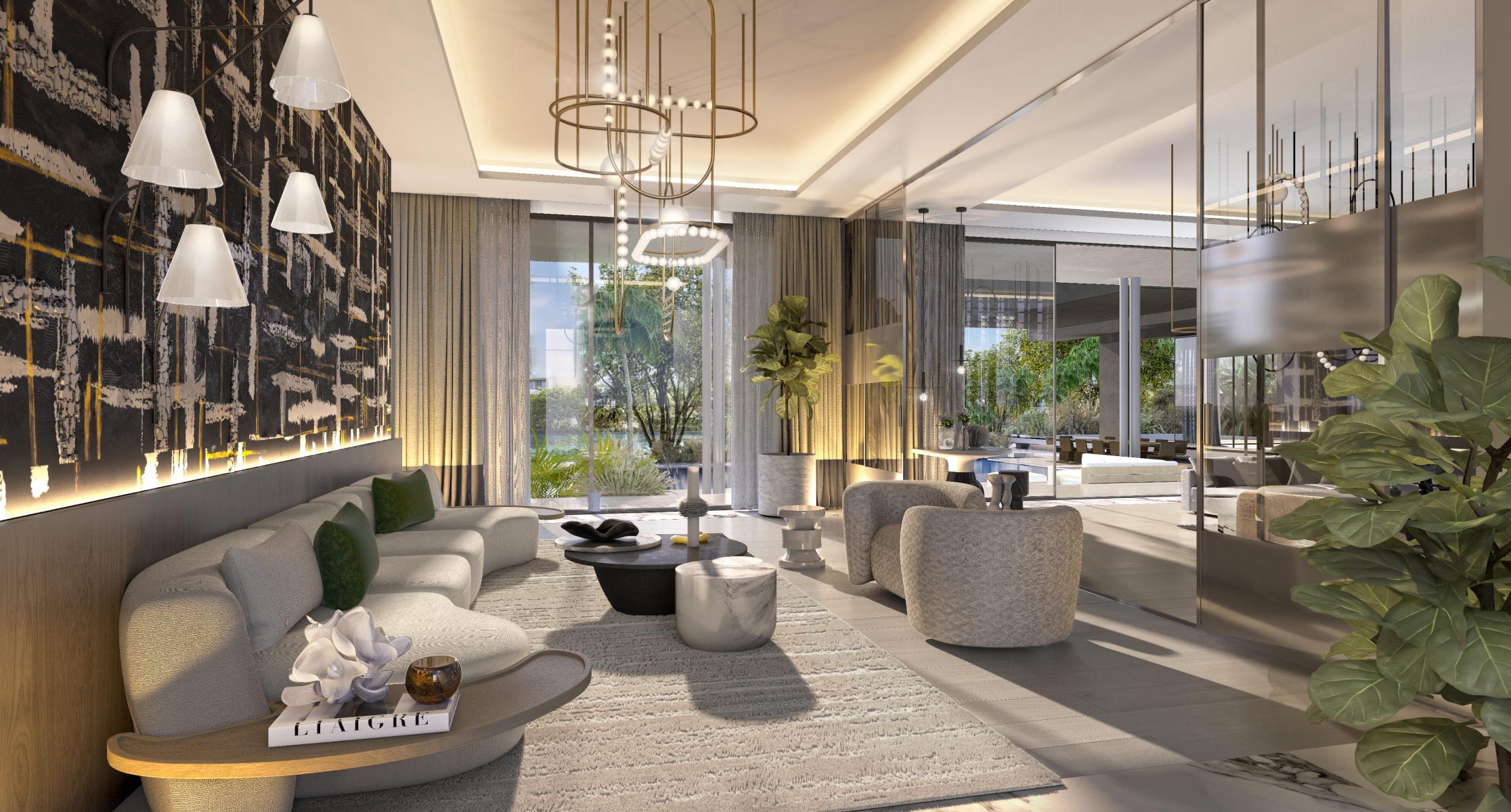 Lanai Islands Luxury Features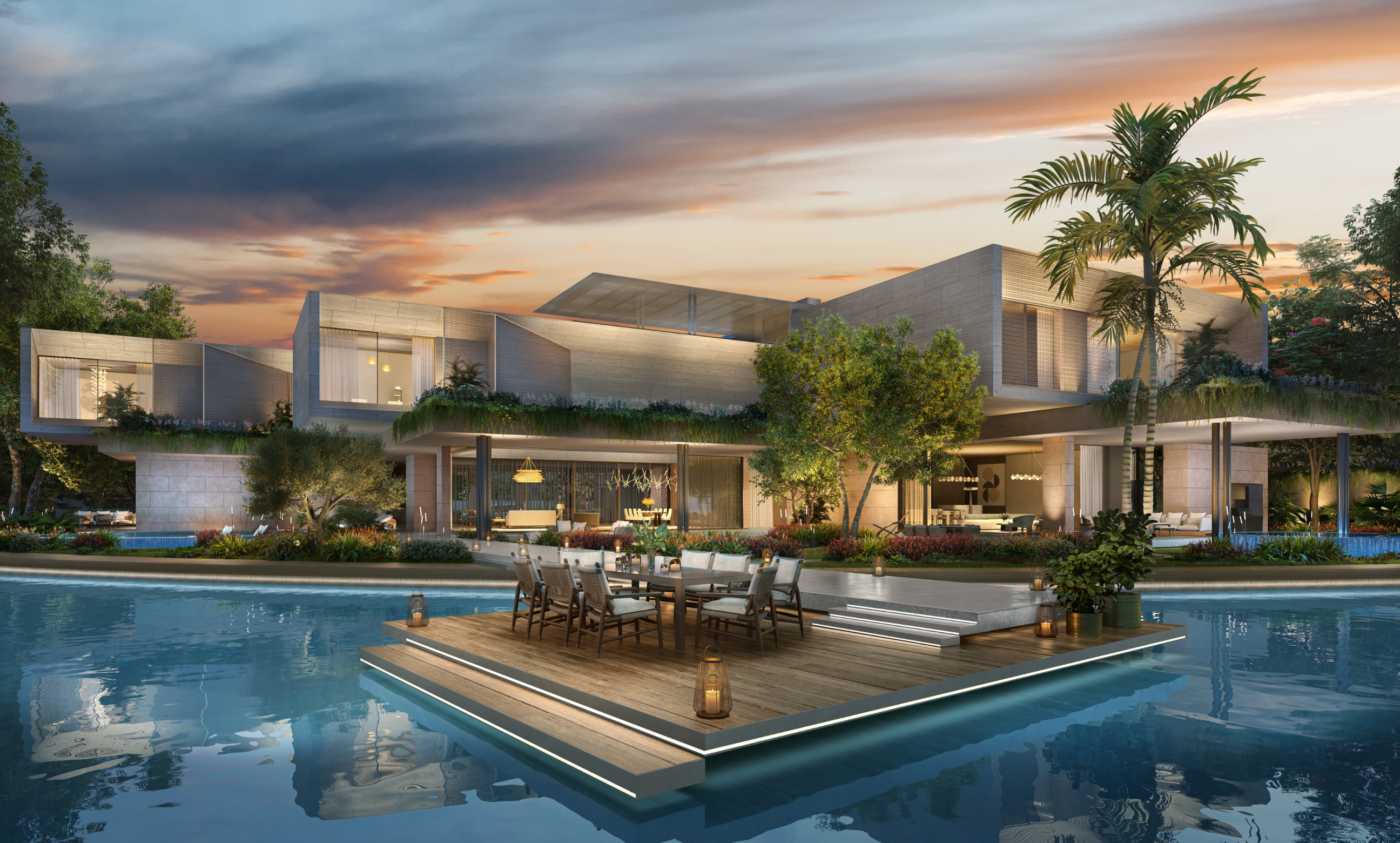 Idyllic Island Living
Experience the freedom of a life lived in the heart of nature.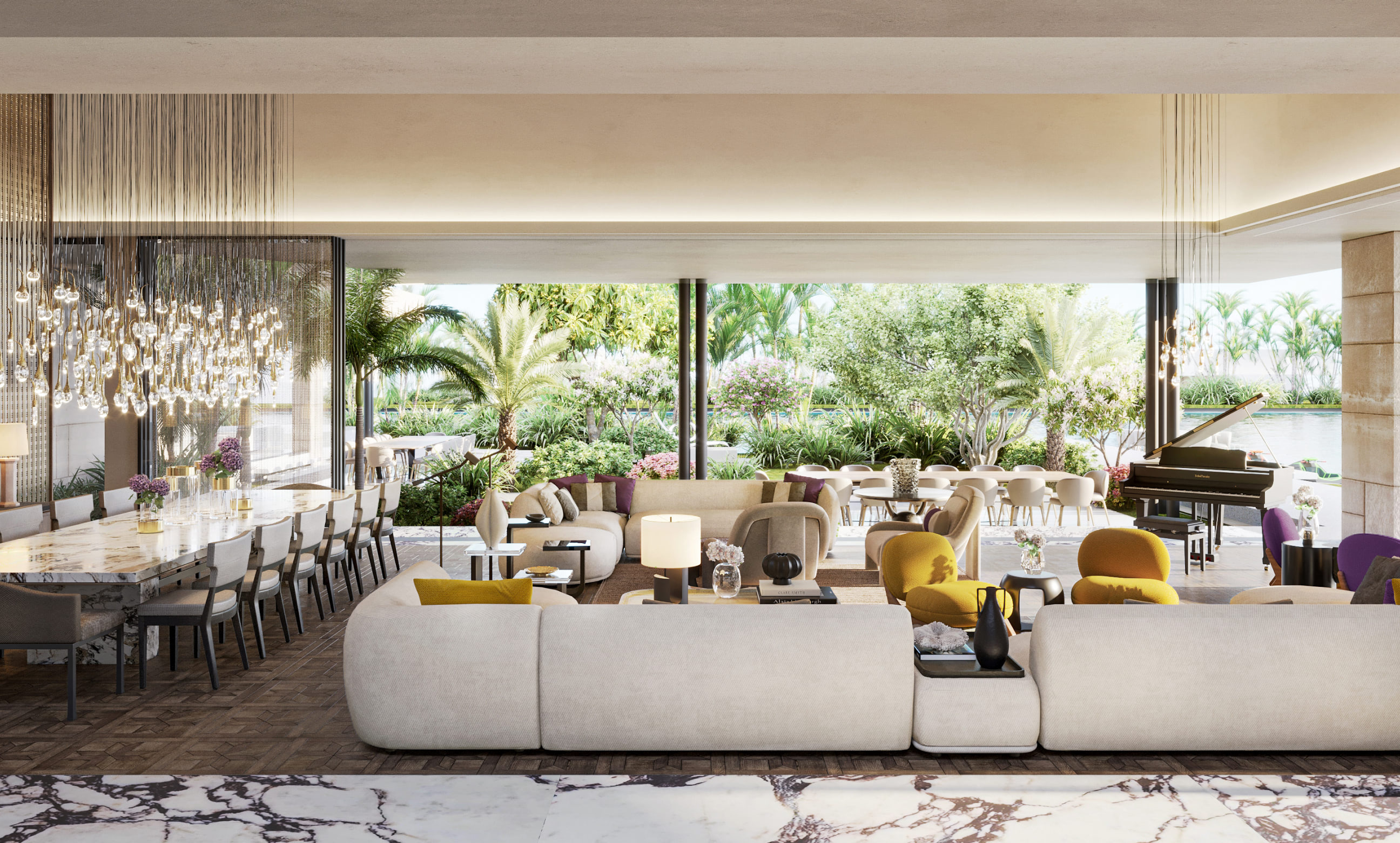 Relax and Rejuvenate
Enjoy a serene environment with private access to Lagoon Al Ghaf.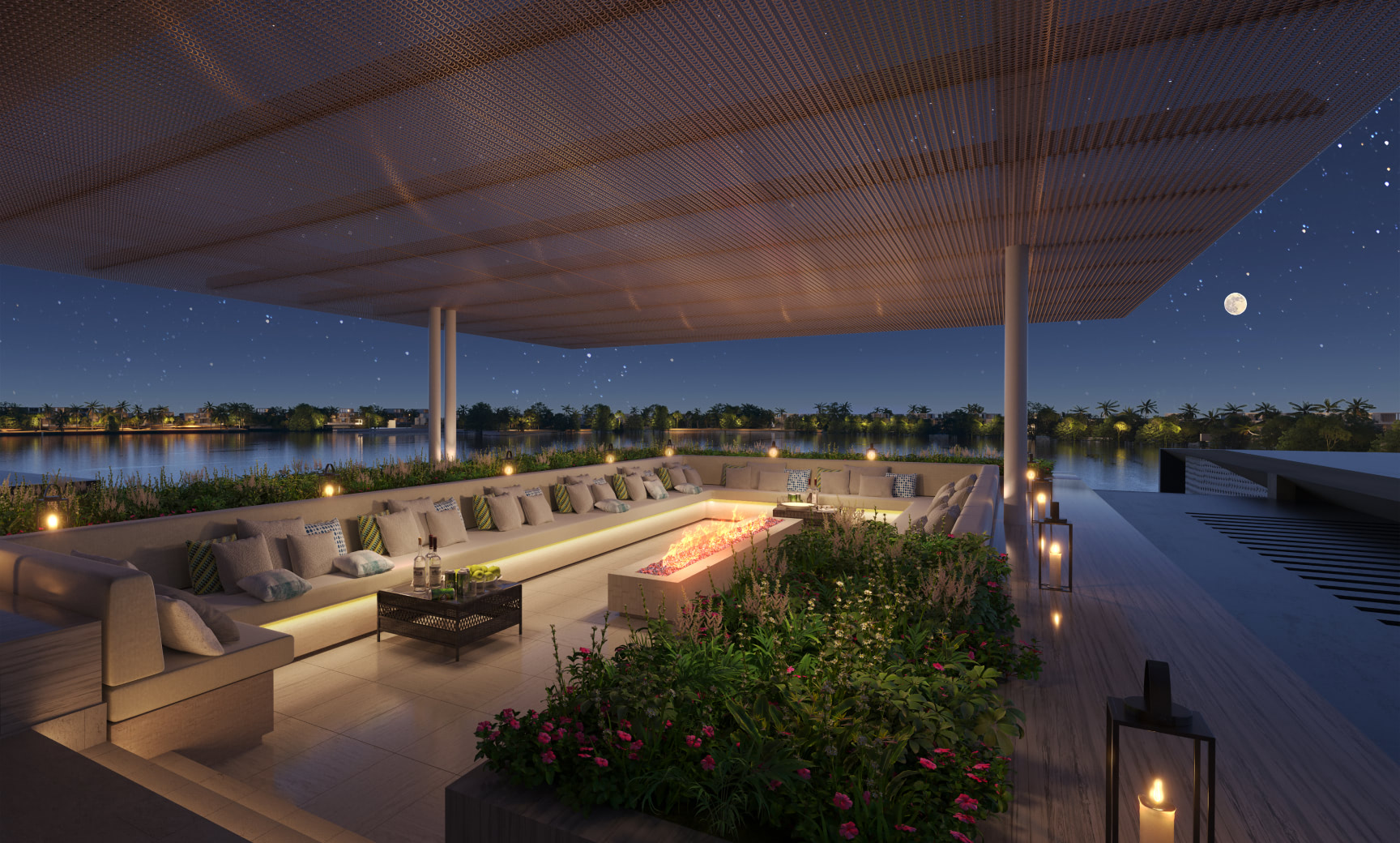 Award-Winning Architects
Signature design by award-winning South African architects SAOTA.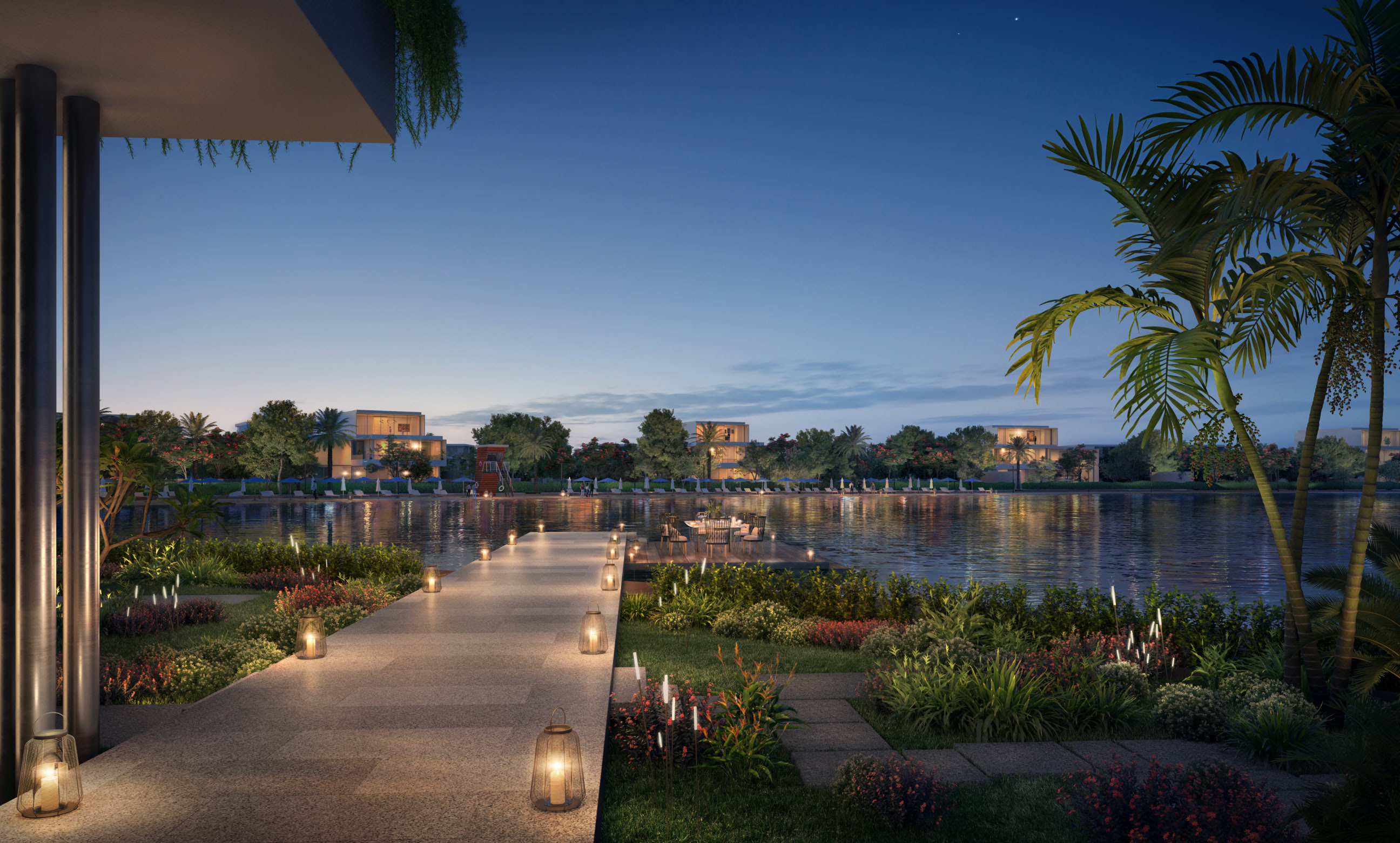 Distinguished Interior Design
Aesthetic interior finishes by globally-renowned designer Kelly Hoppen.
Floor Plans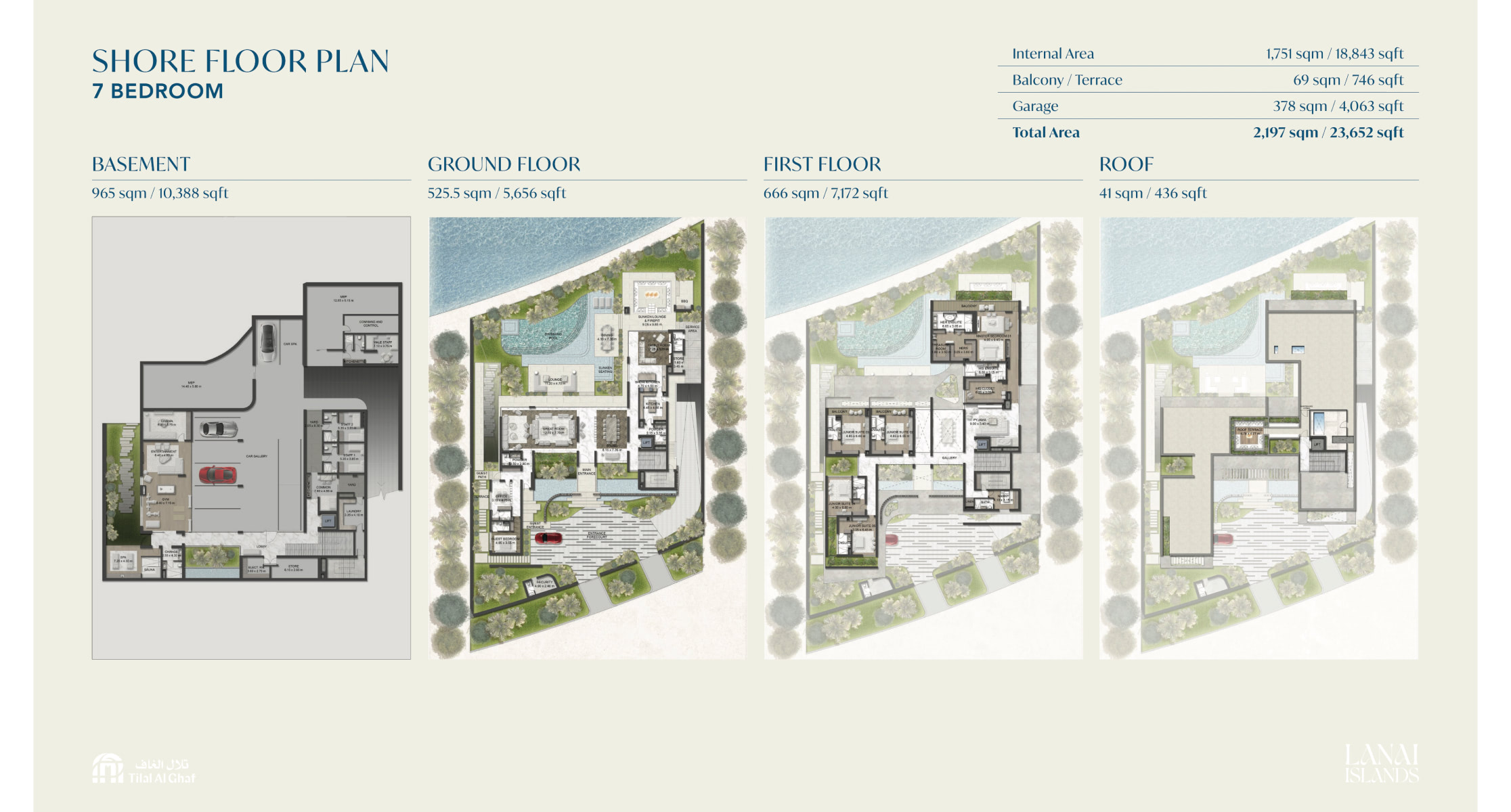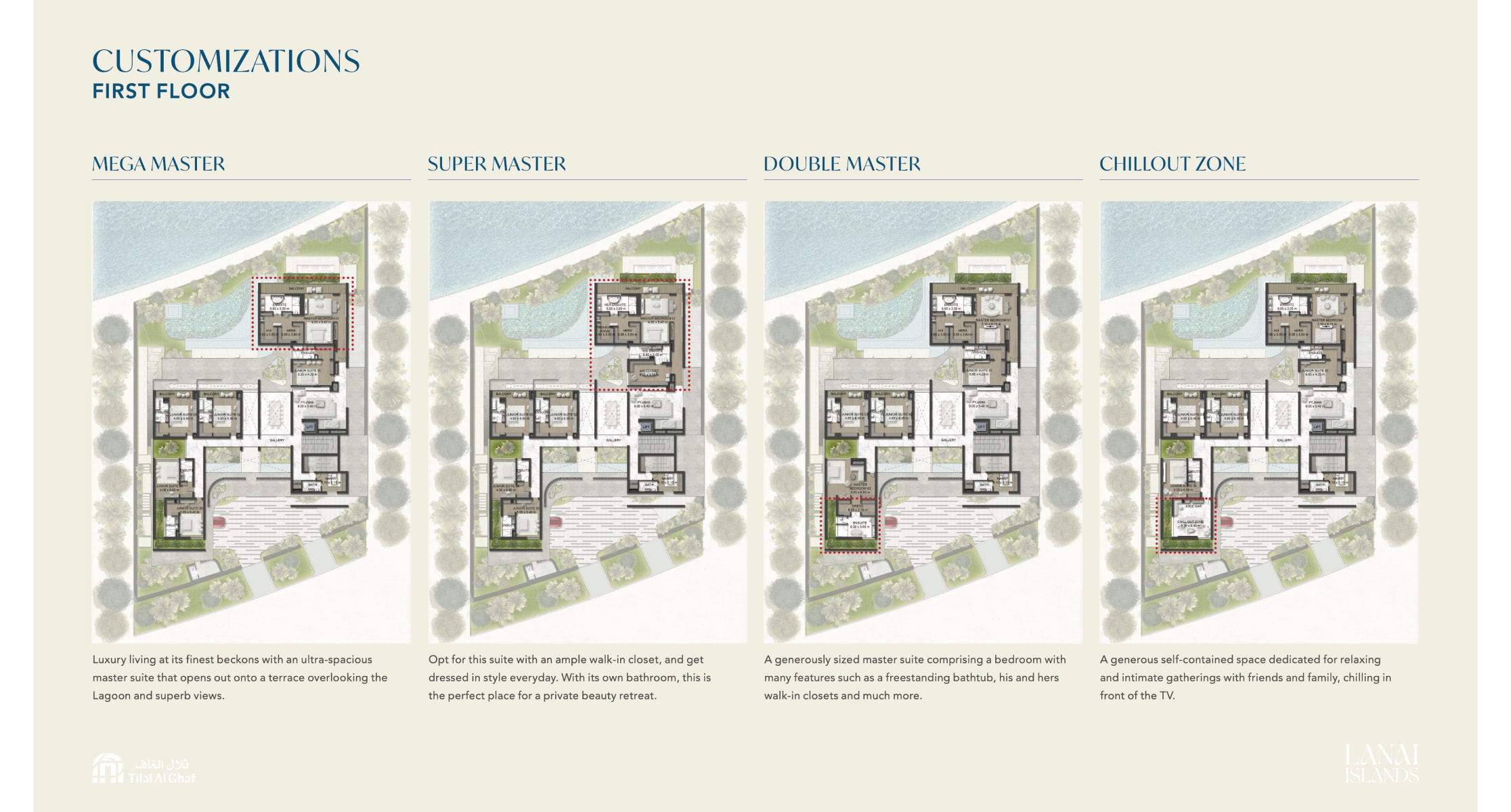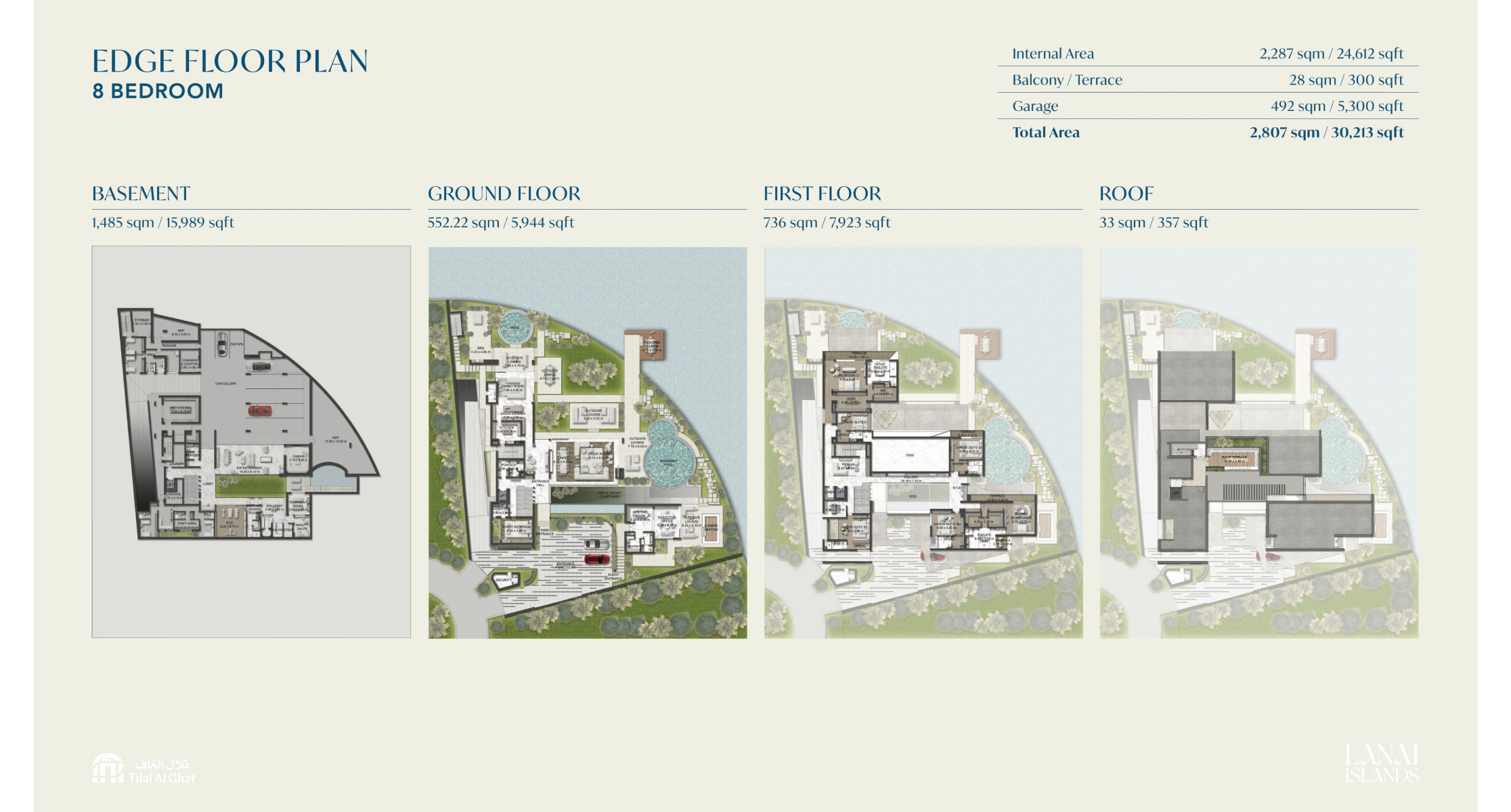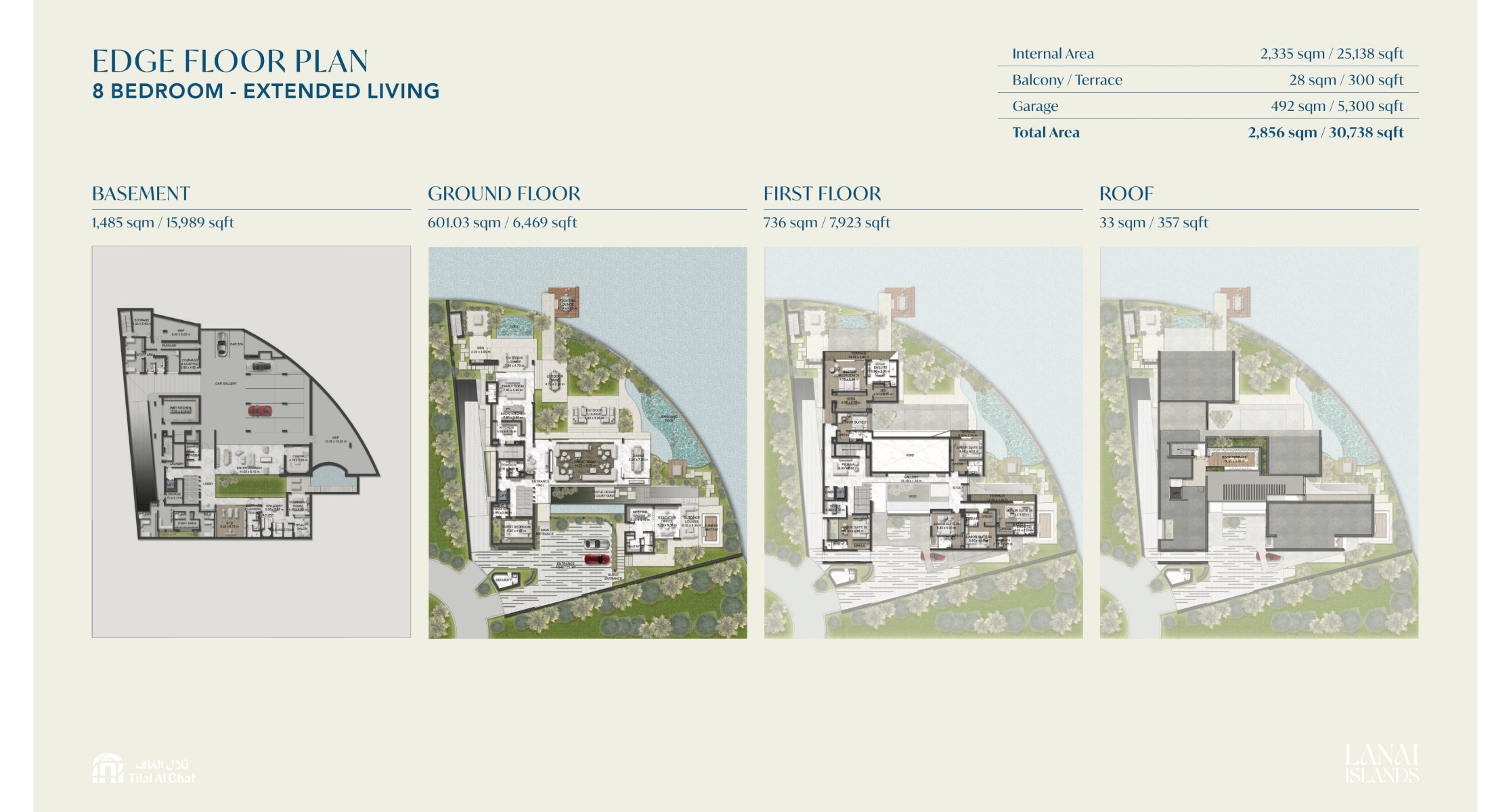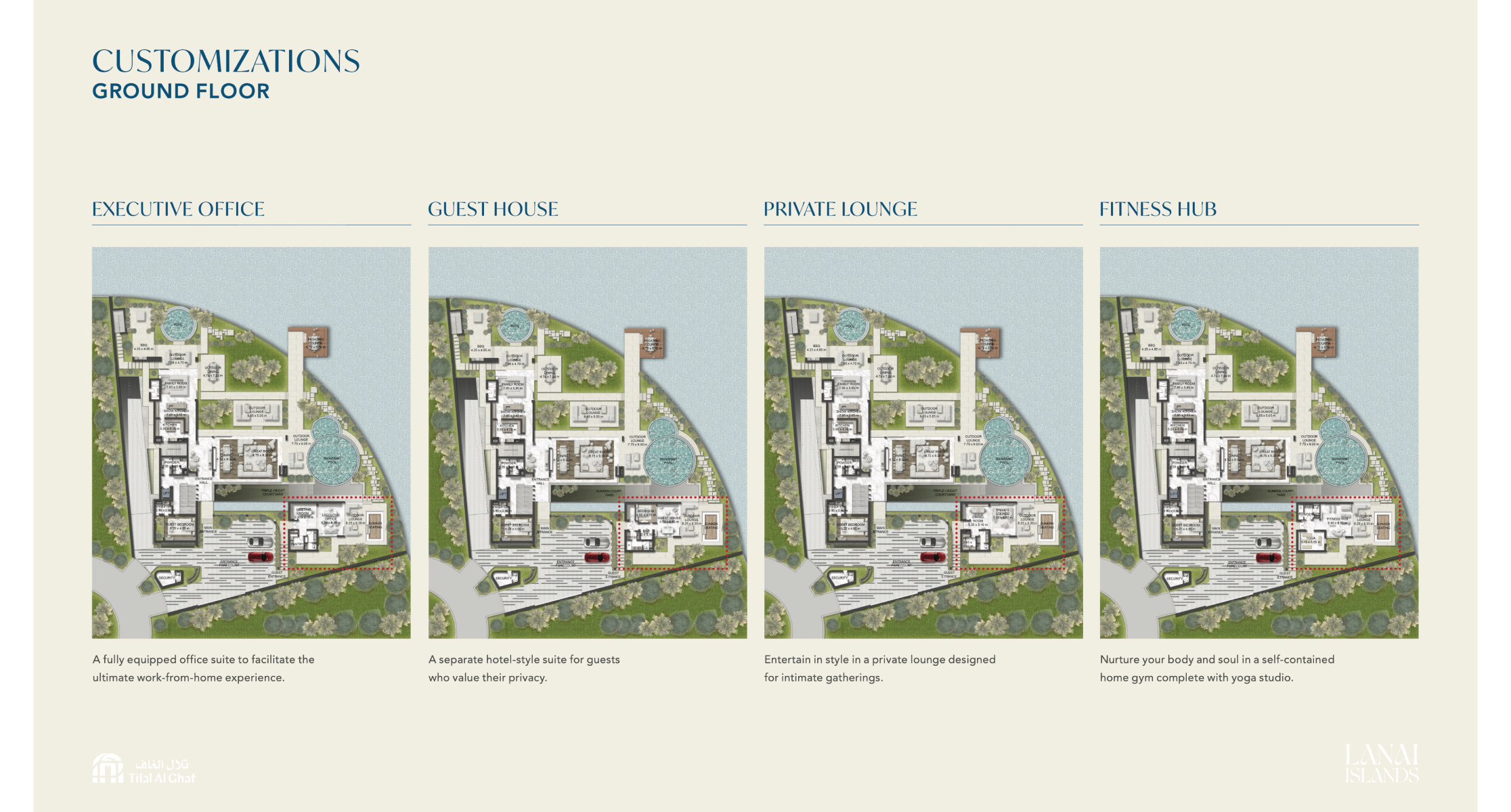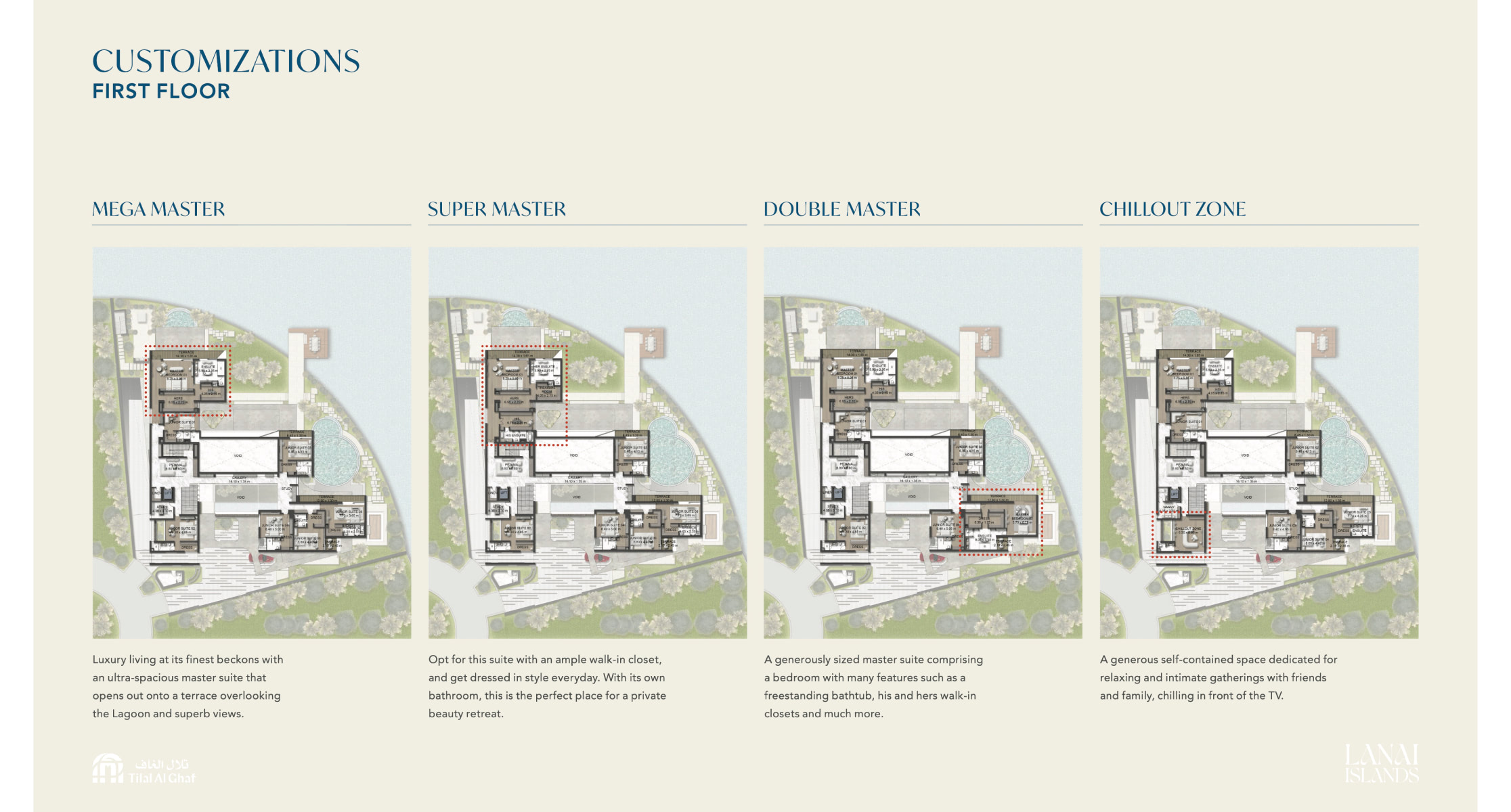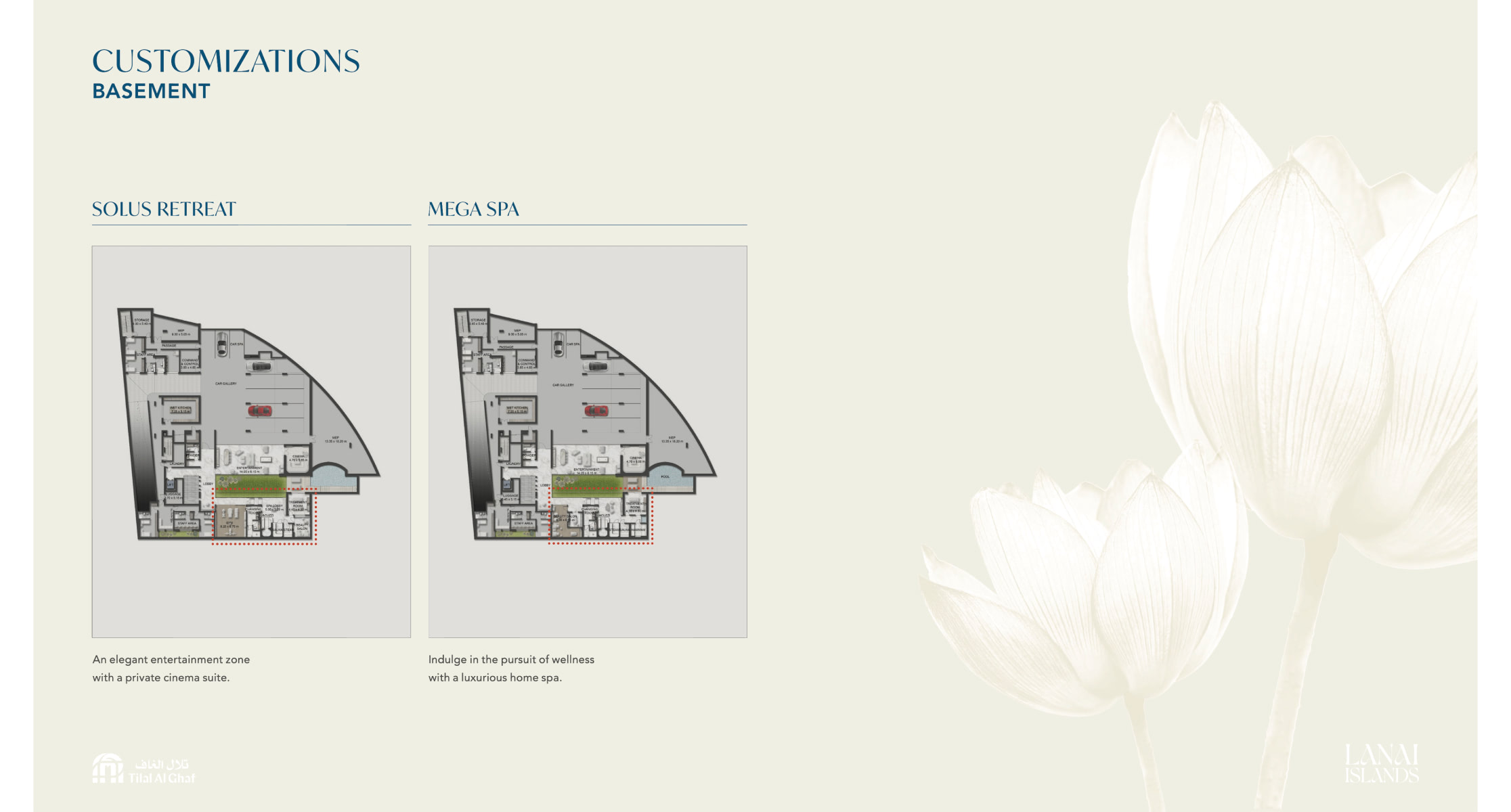 Resort-Style Amenities
Parks & green open spaces
Swimming pools

Convenience retail / cafe

Jogging & cycling trails
Nursery