An Oasis of Refined Living
Elysian Mansions
Bespoke Mansions
Unveiling soon. A collection of bespoke mansions that merge the natural world with intentional, sophisticated design.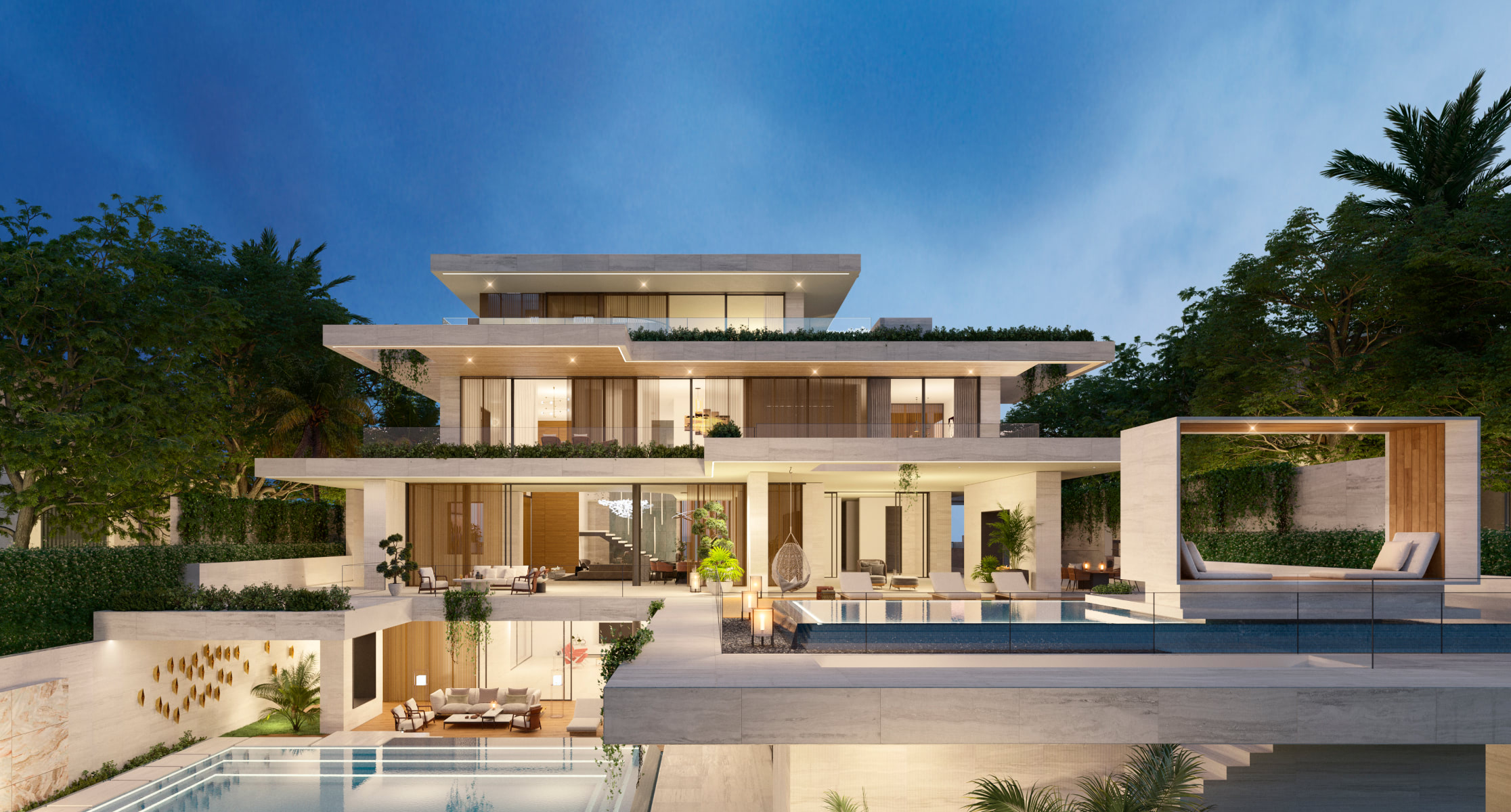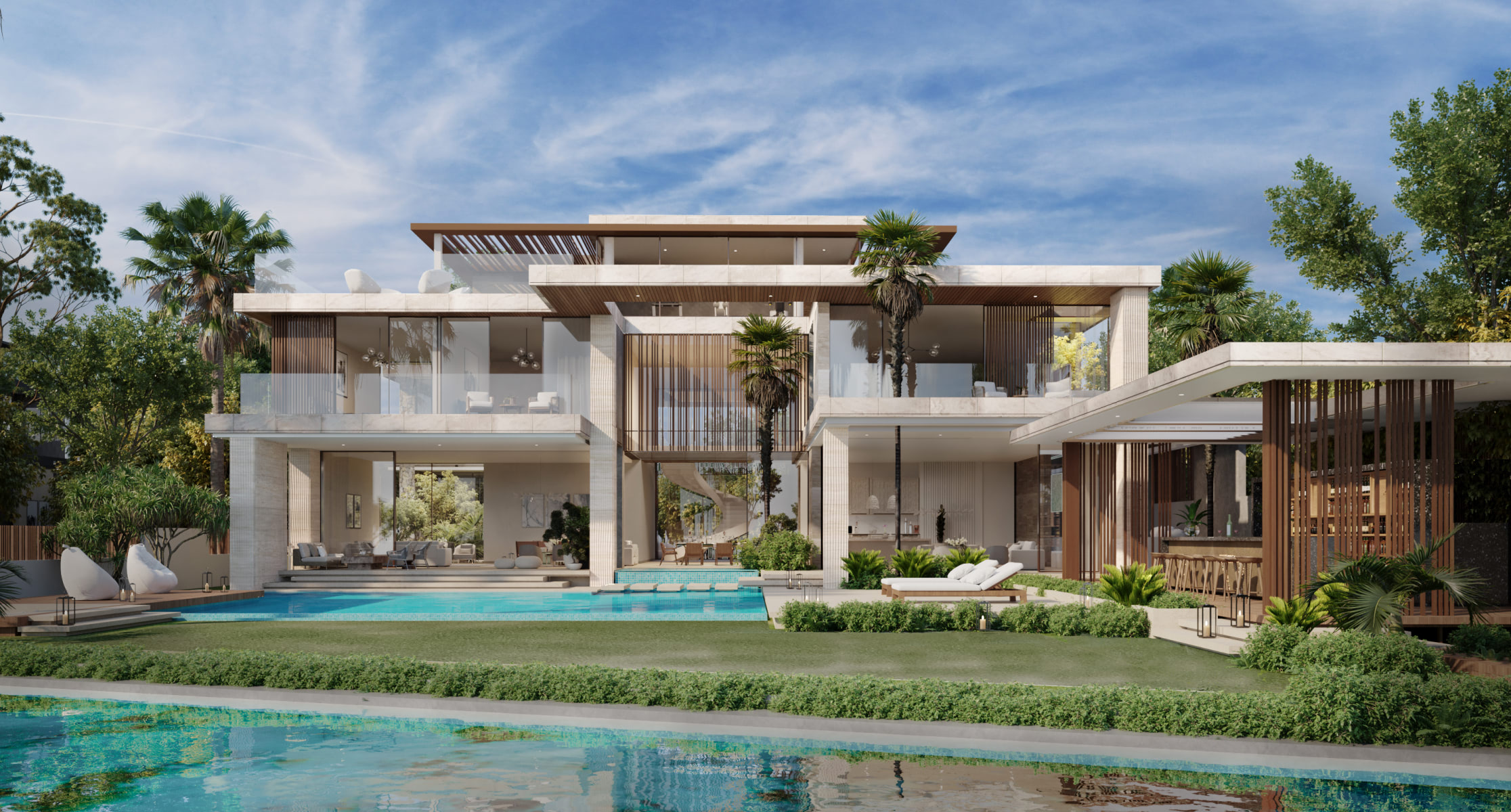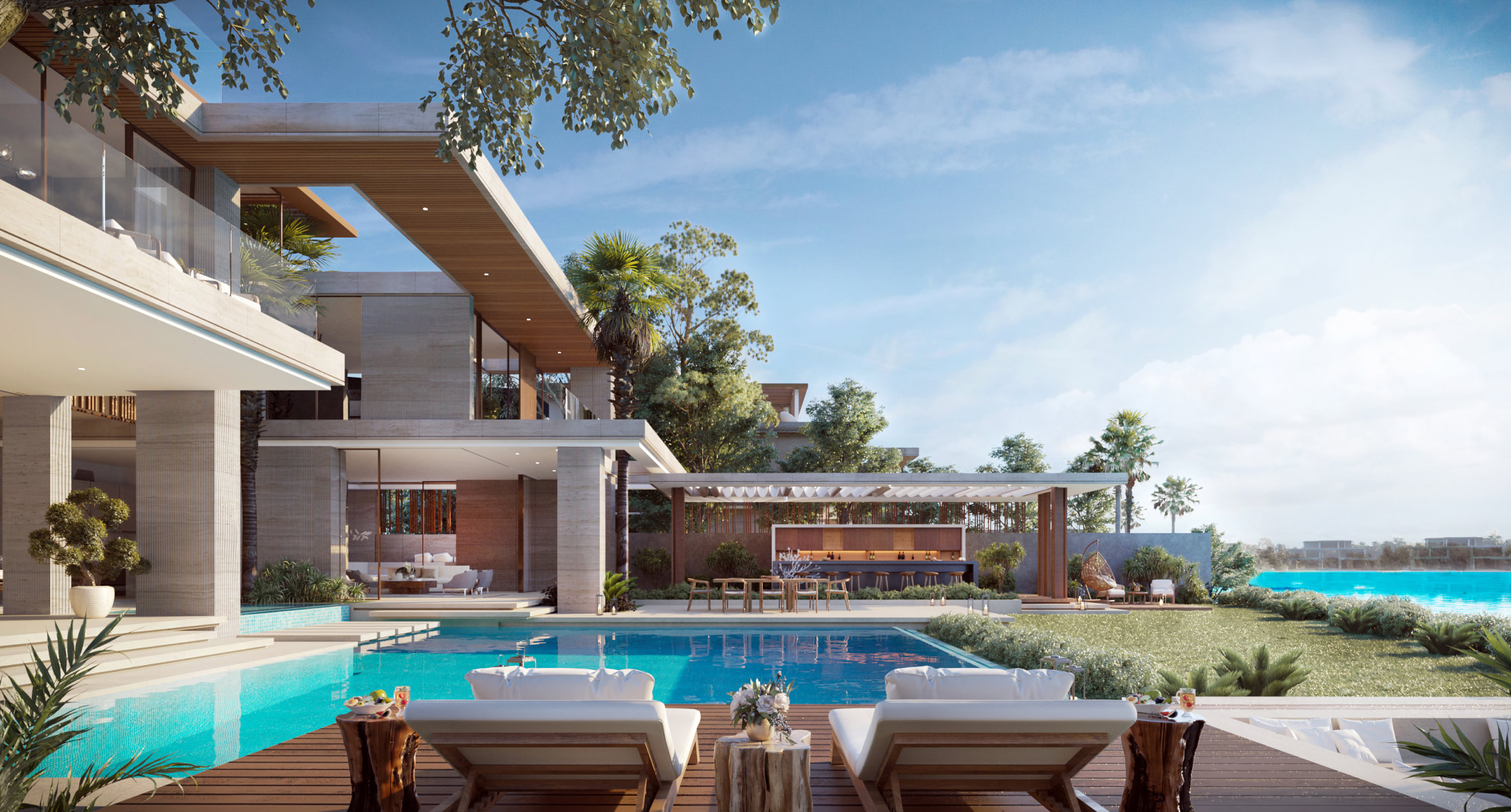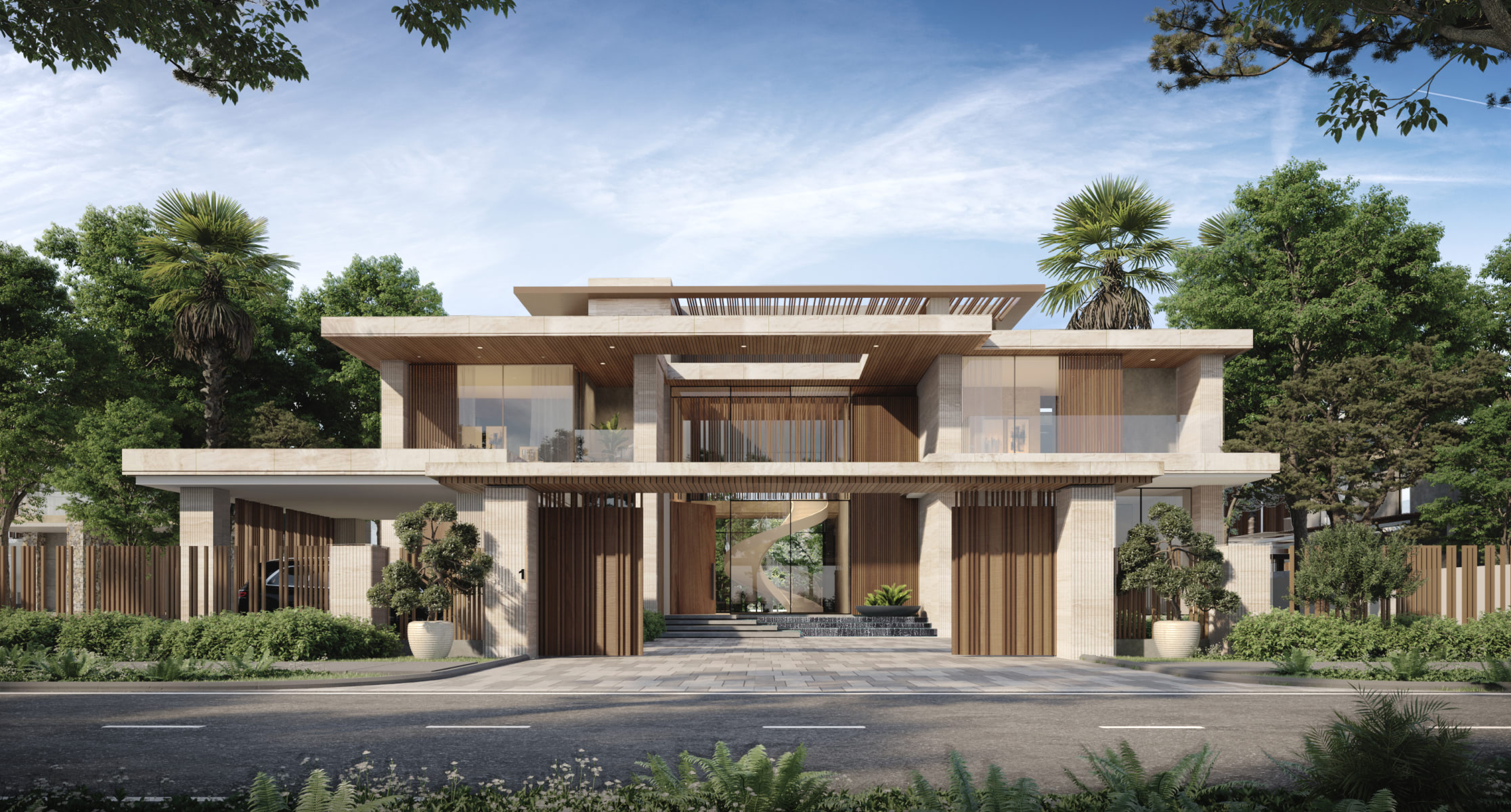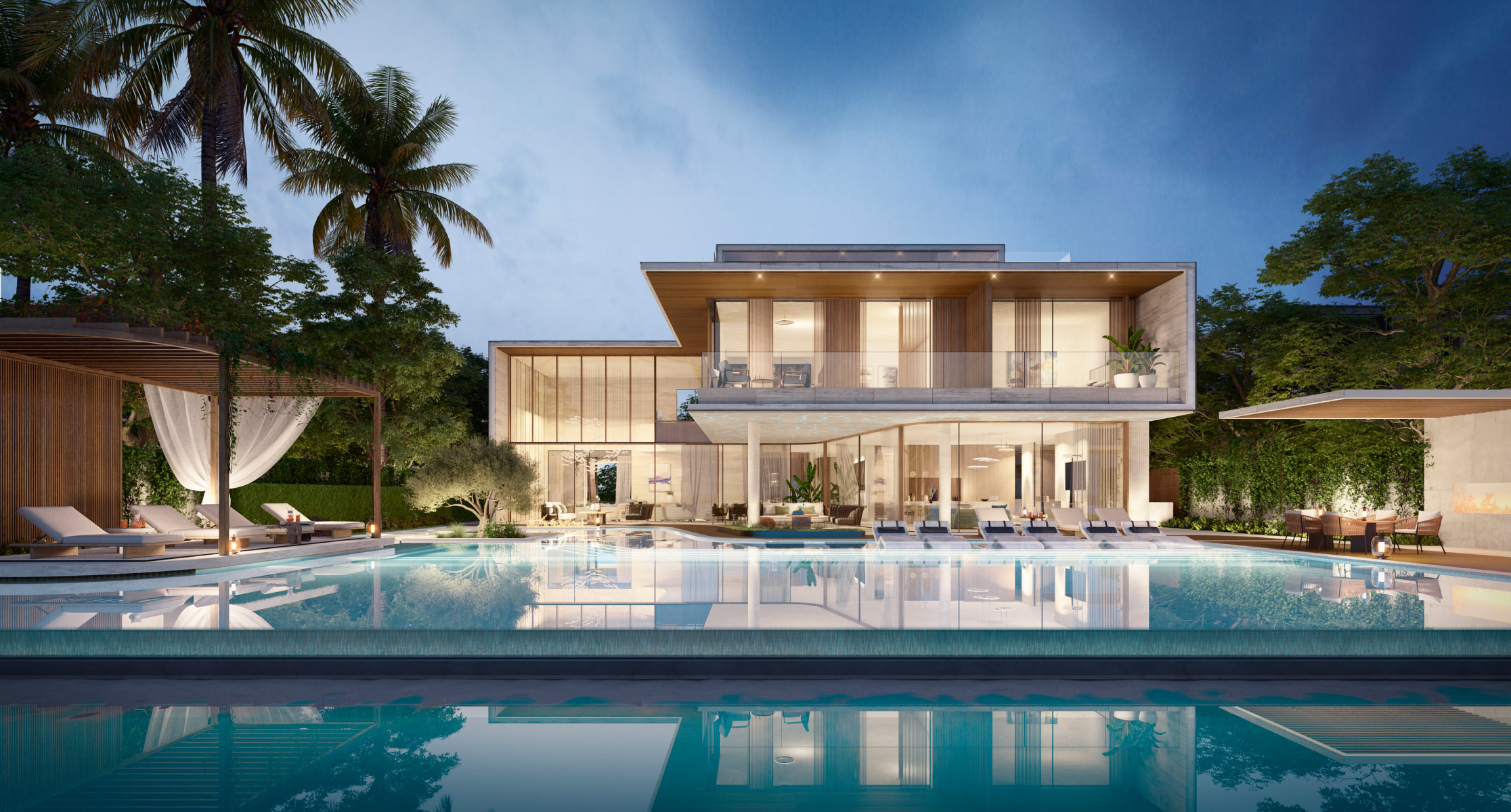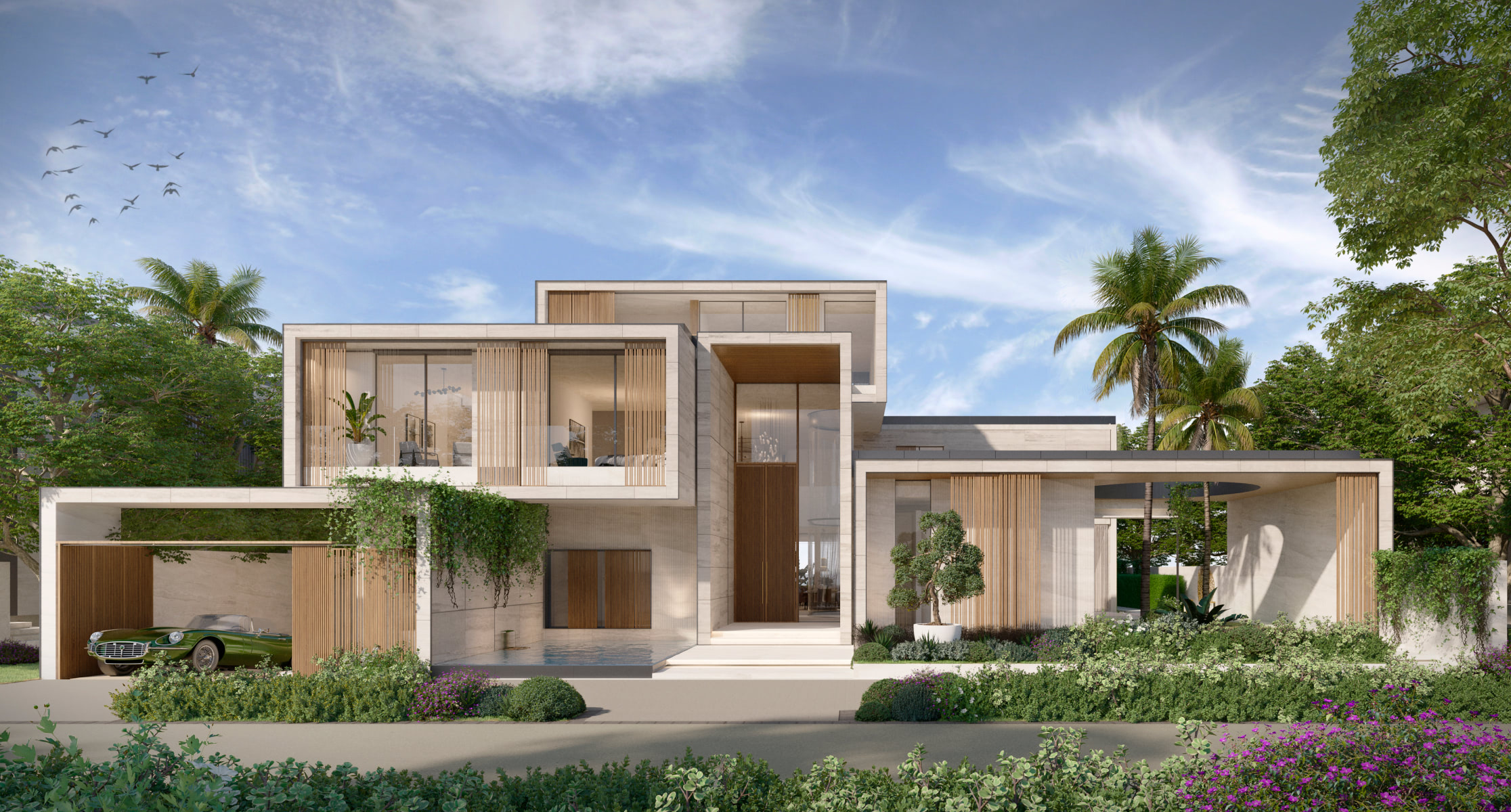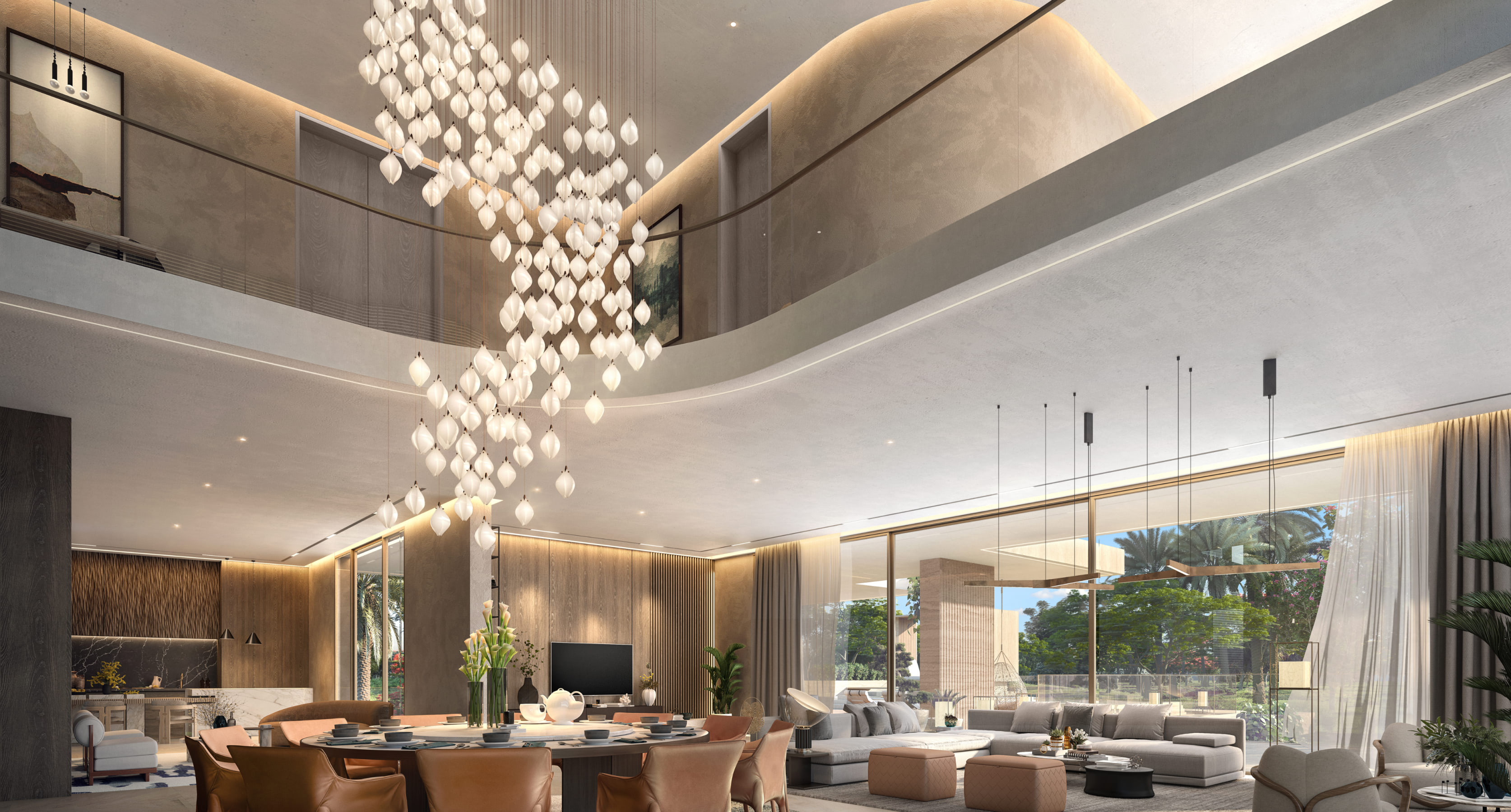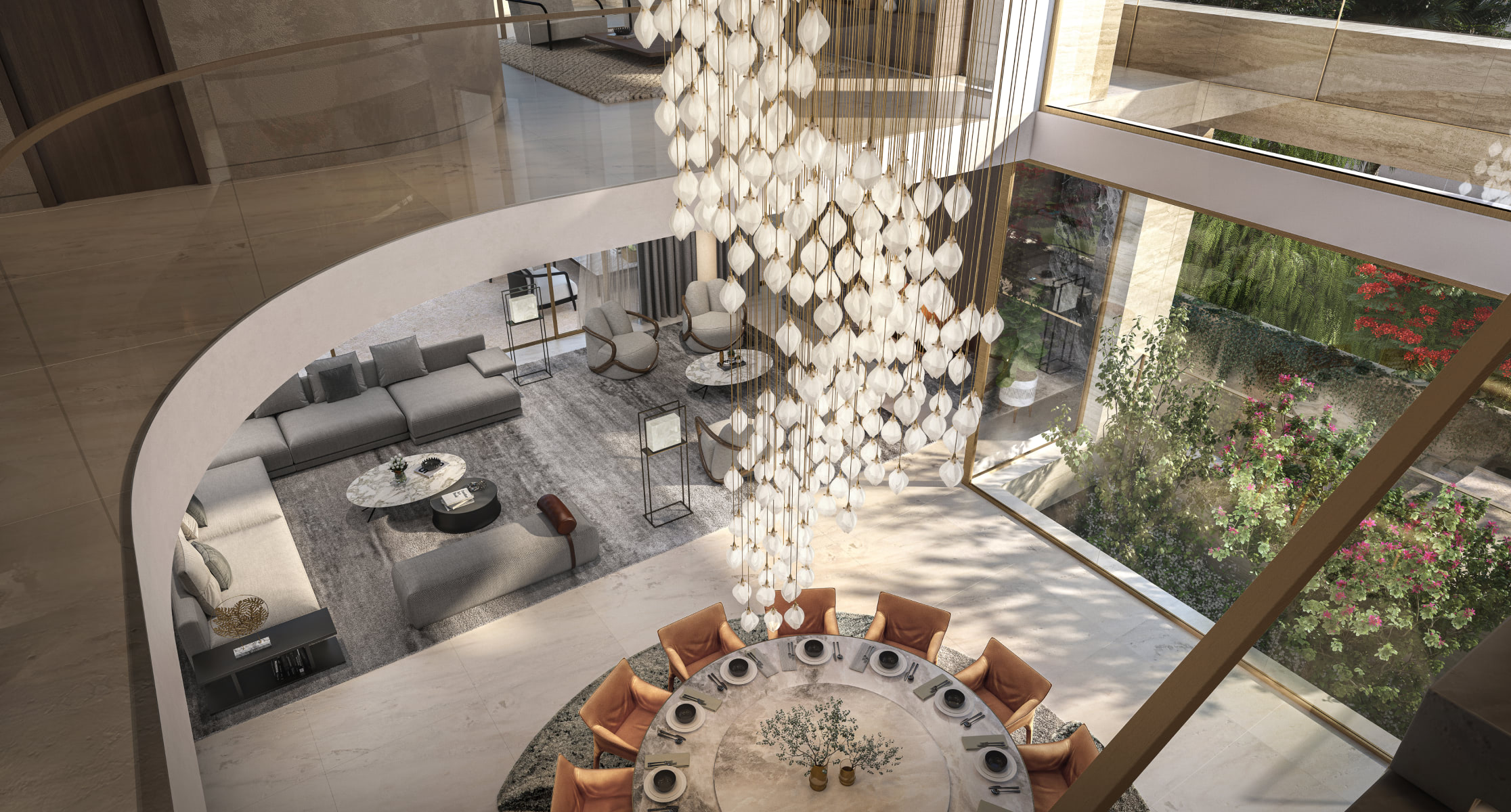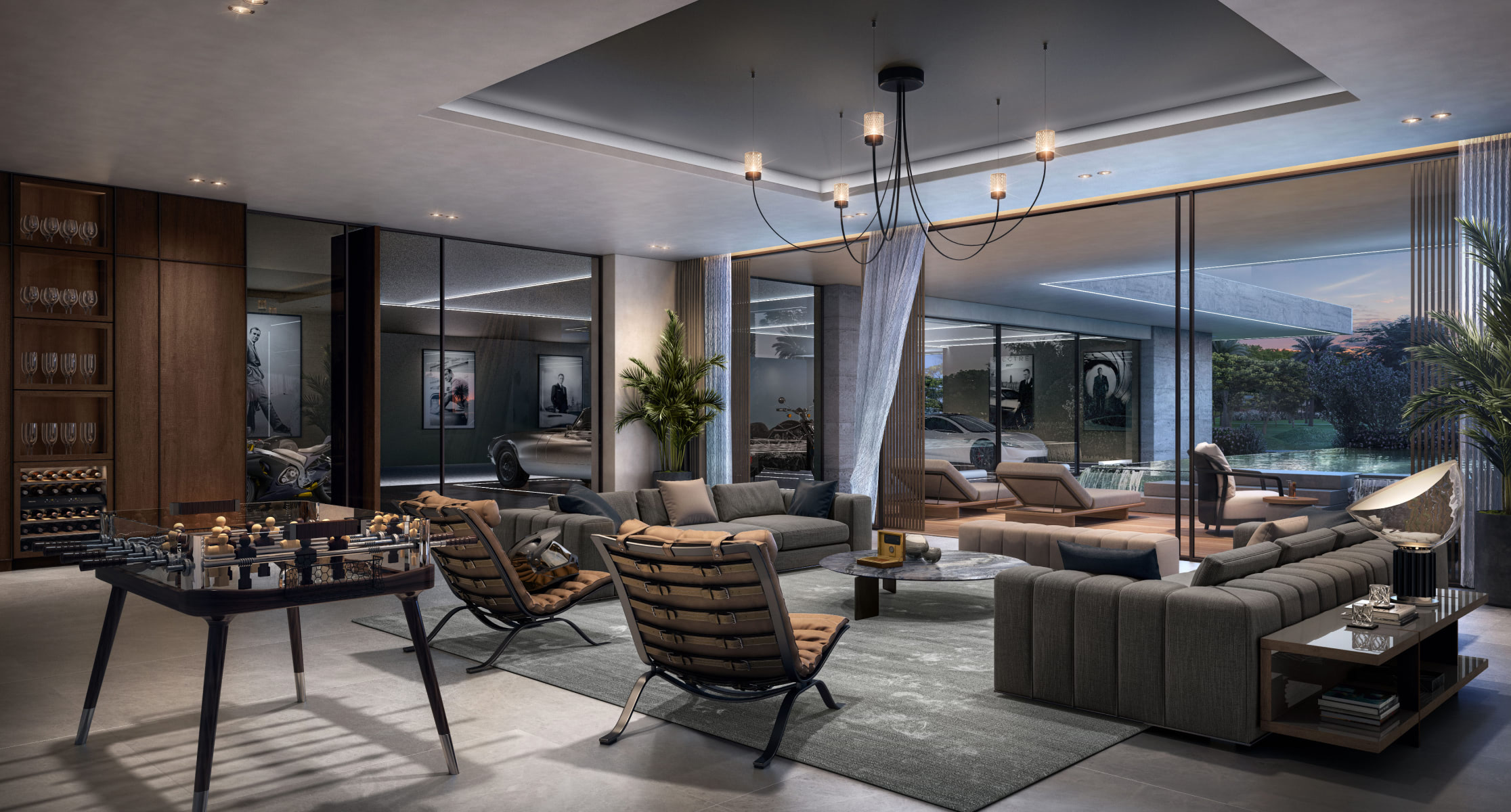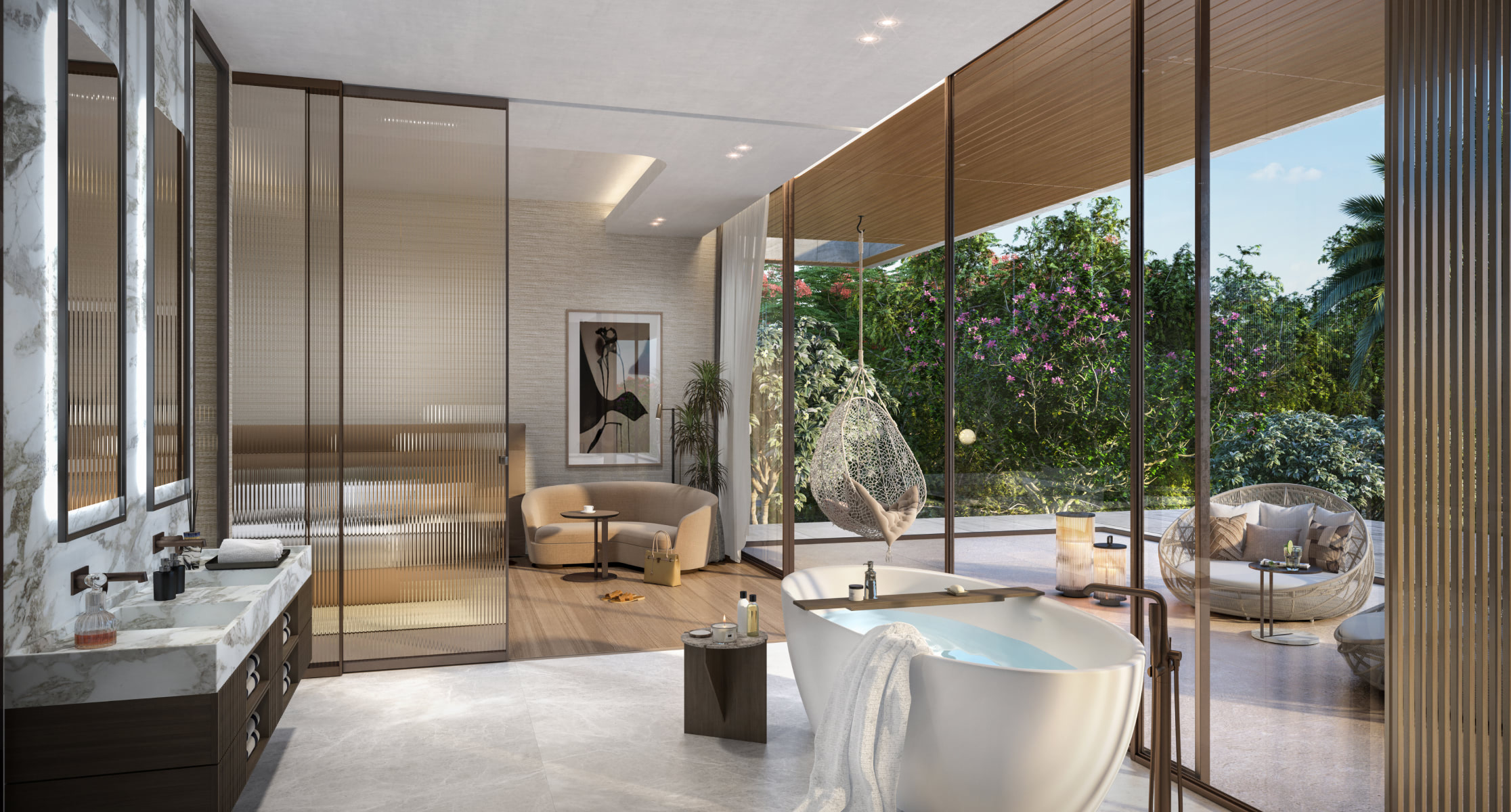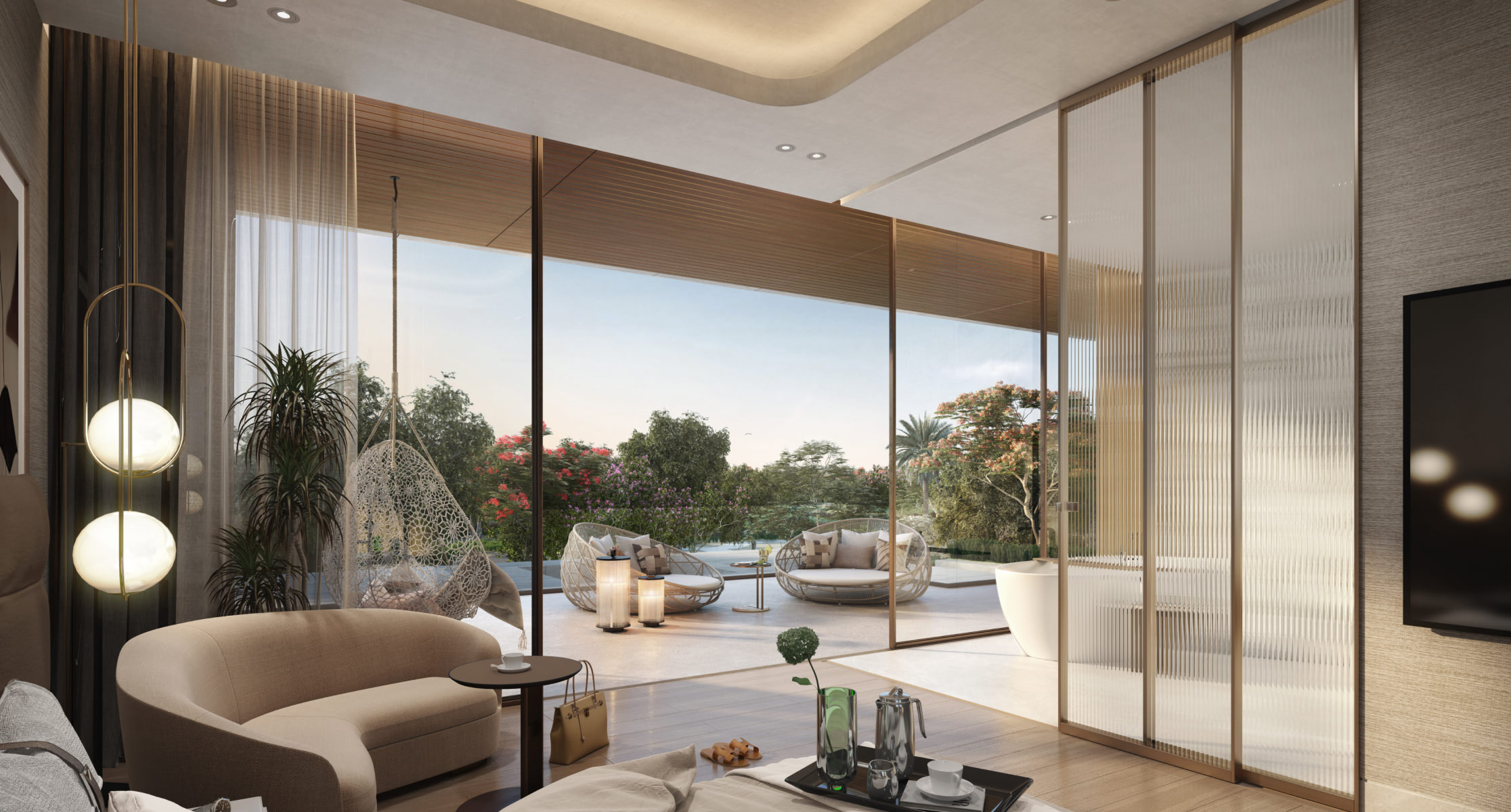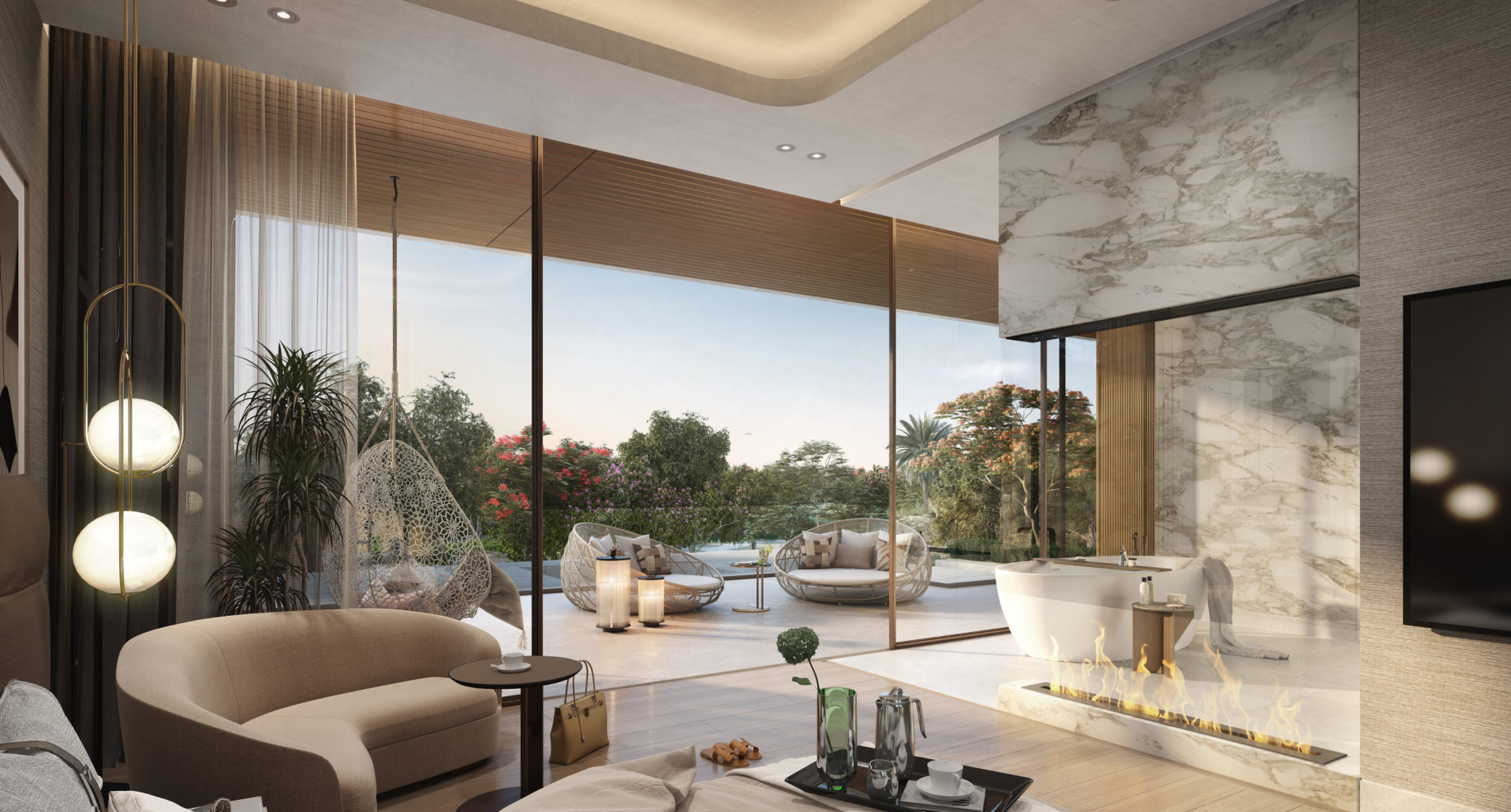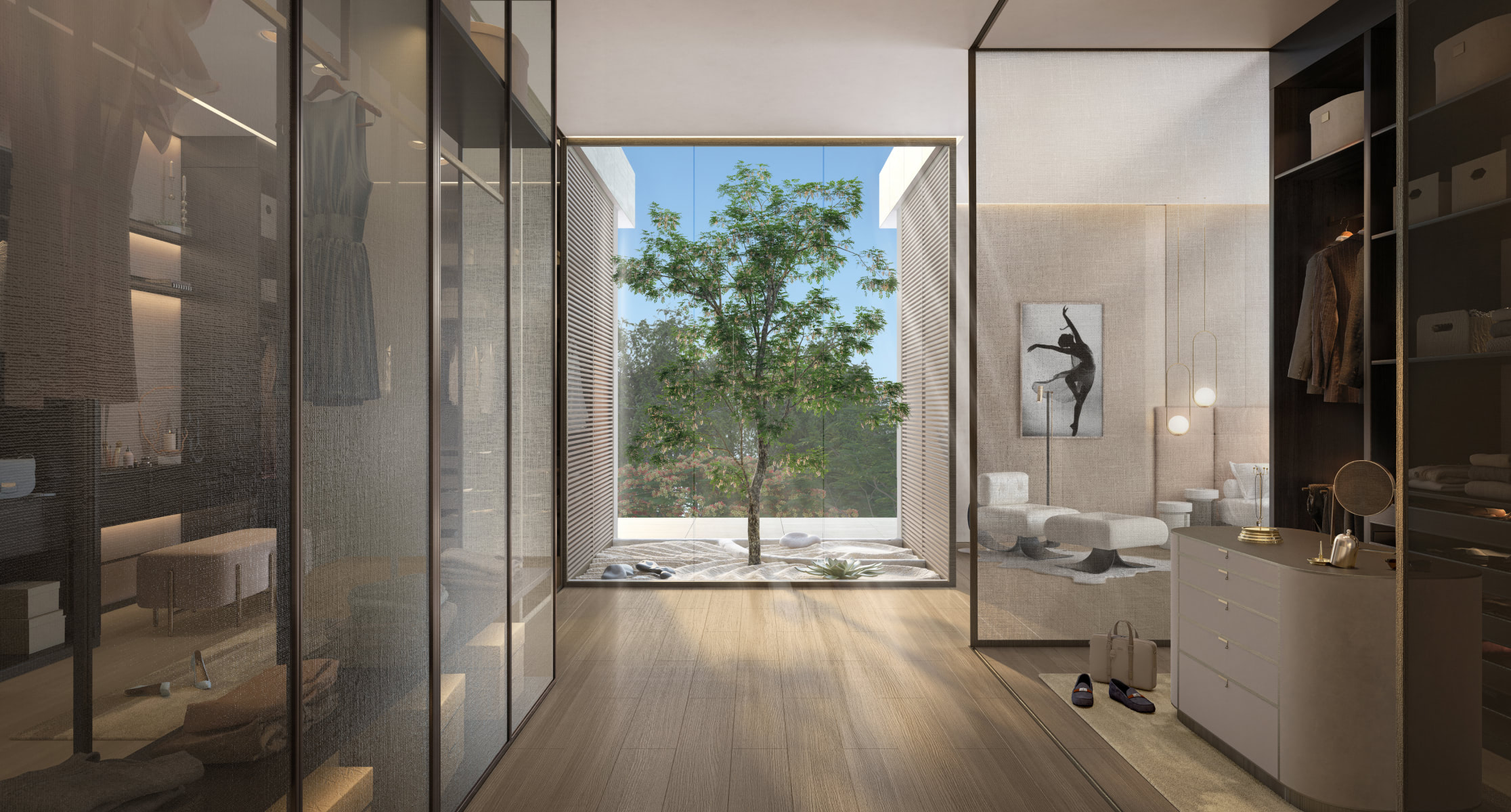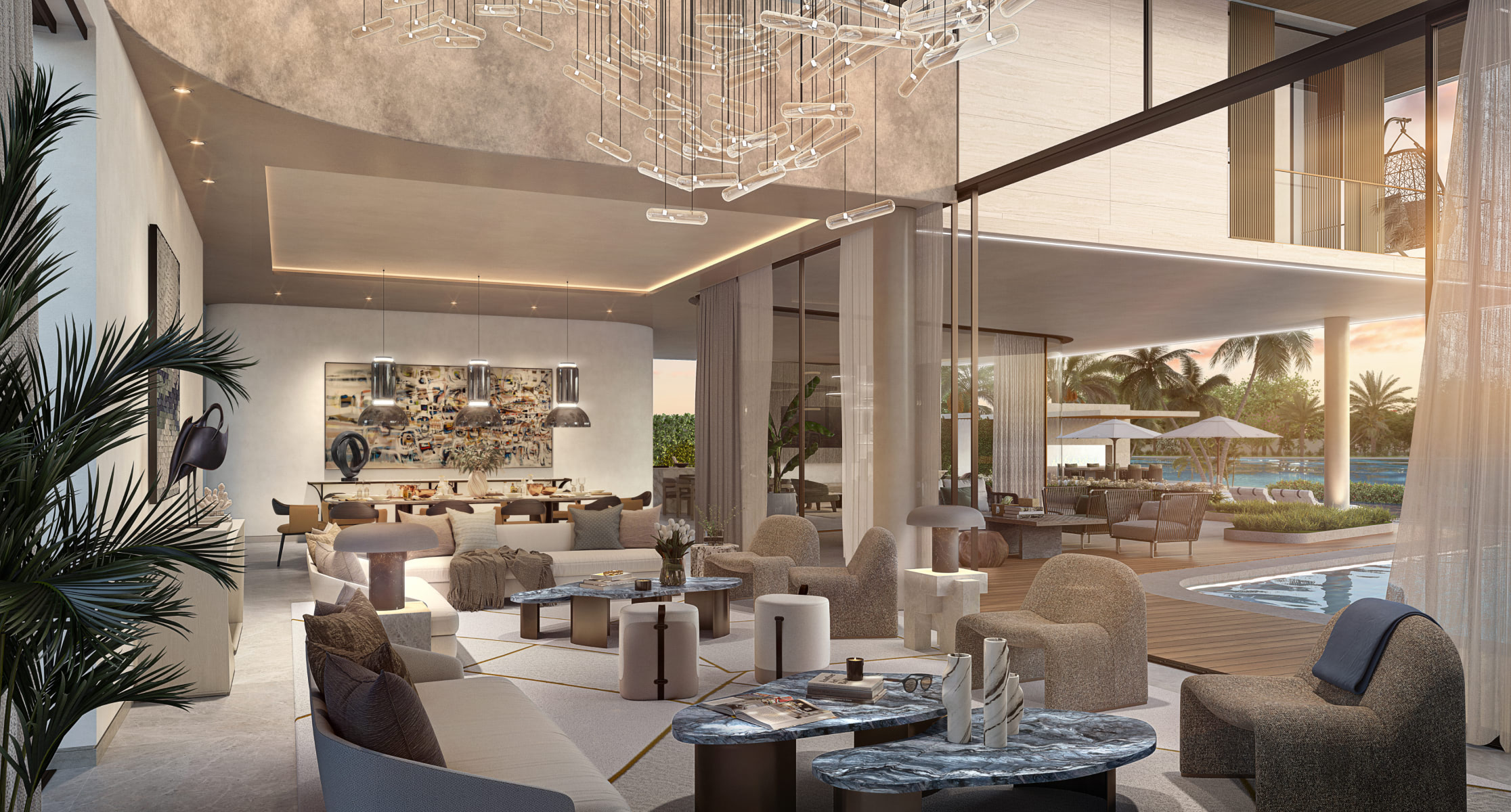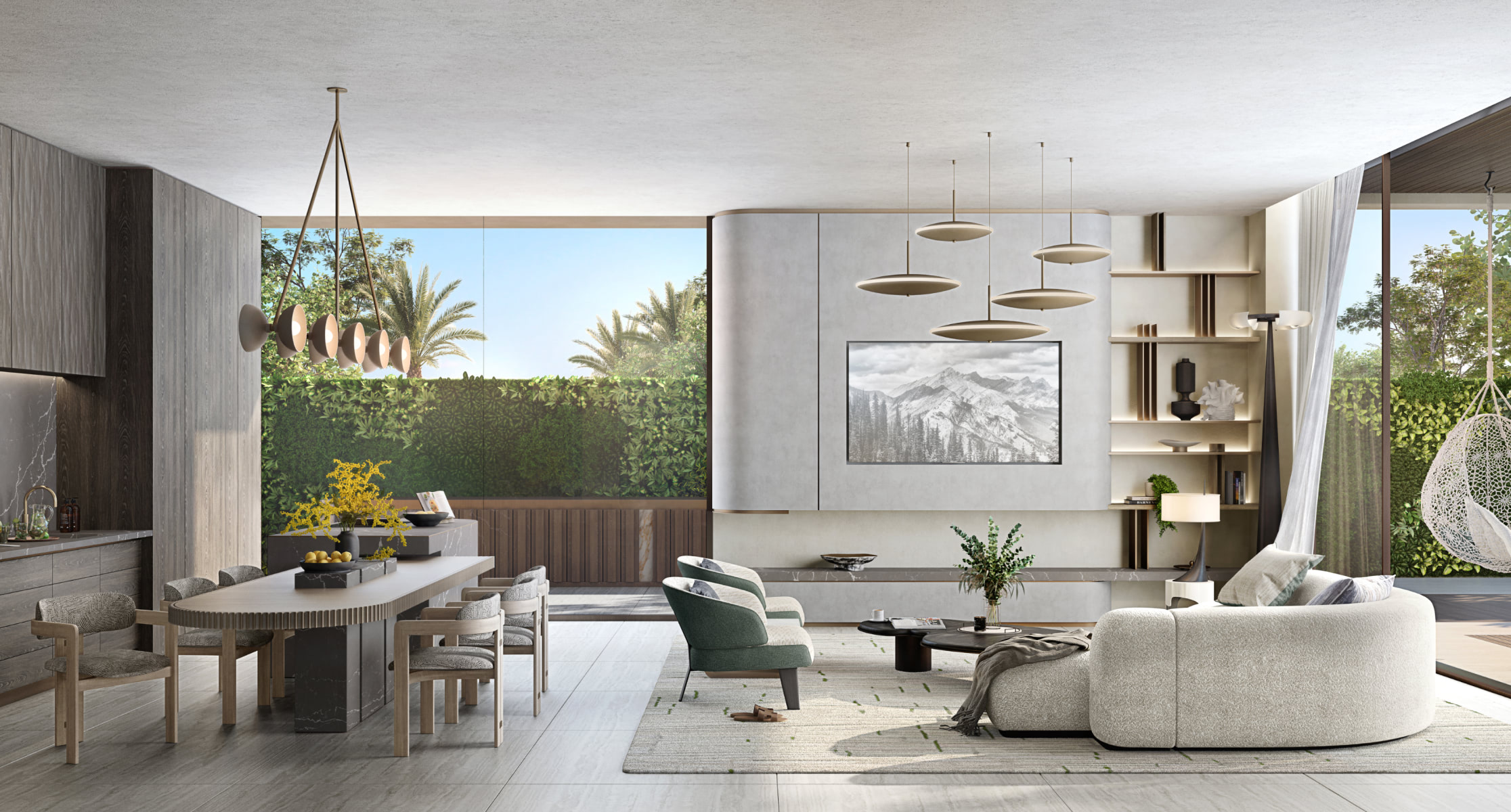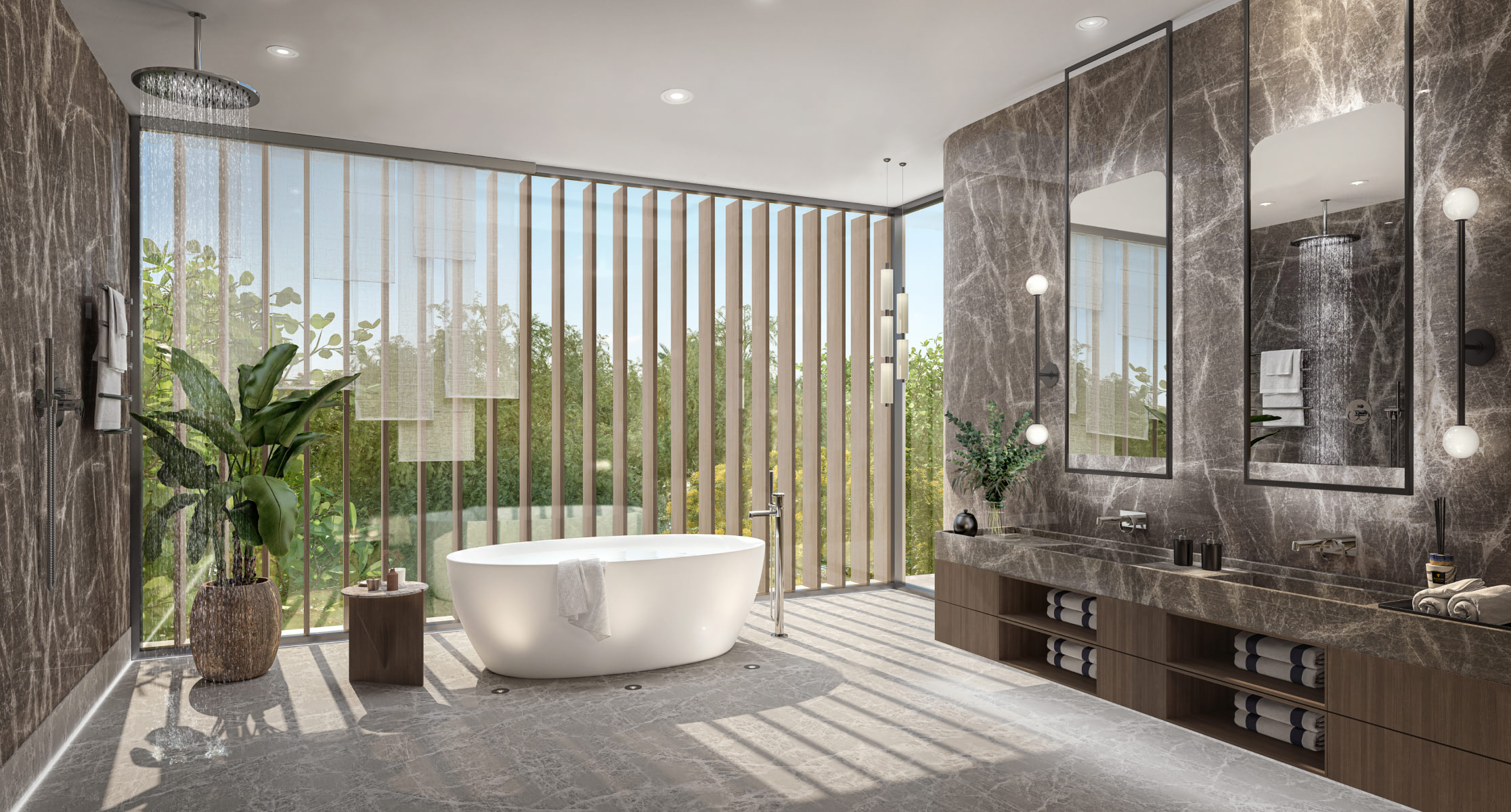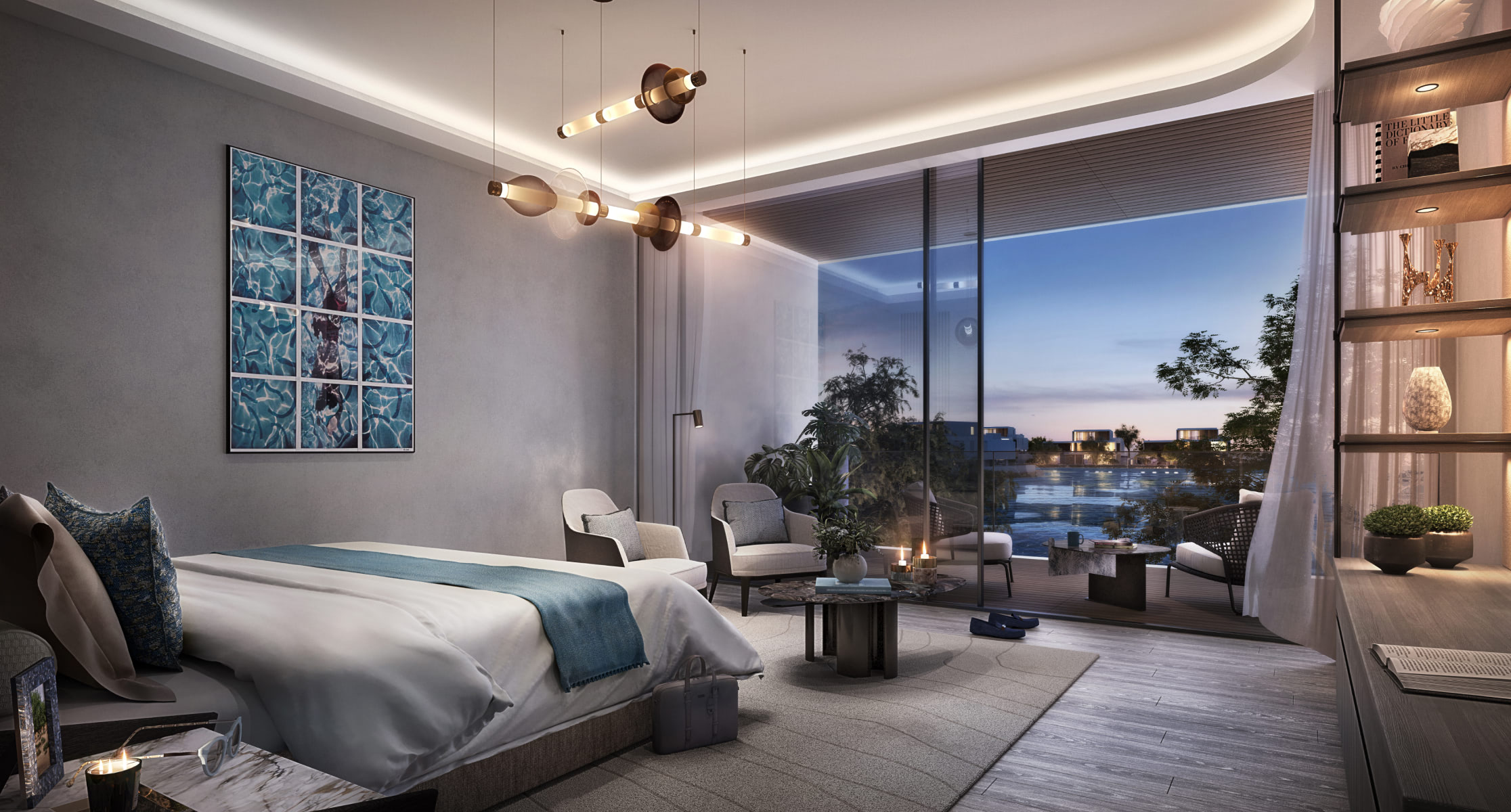 Elysian Mansions Features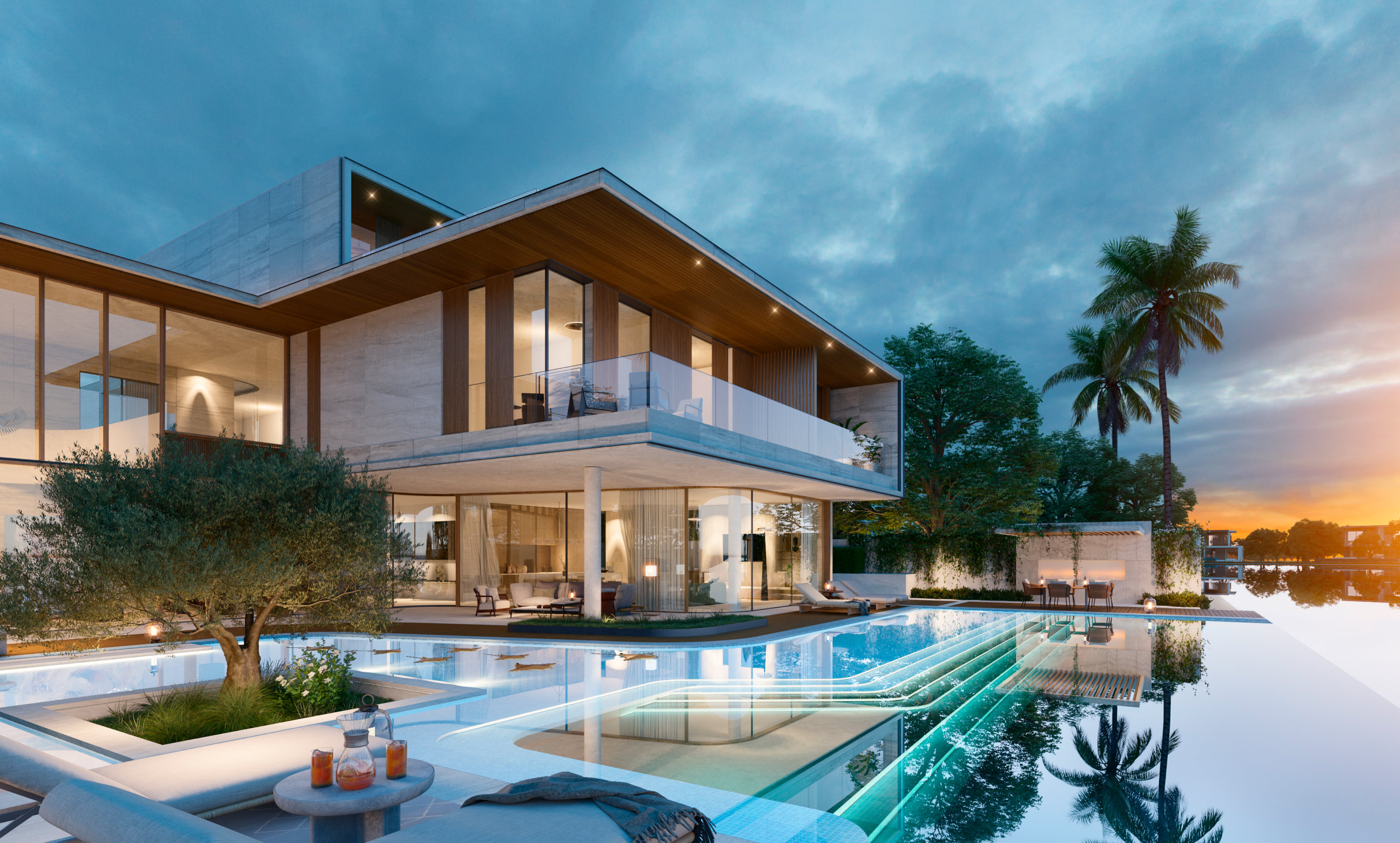 A Renaissance in Waterfront Living
Stunning waterfront views overlooking the pristine Lagoon Al Ghaf grace each mansion, with a select few offering exclusive, direct lagoon and beach access. The undulating landscape of Elysian Mansions leads to a pristine, 120m private beach accessible only to mansion owners.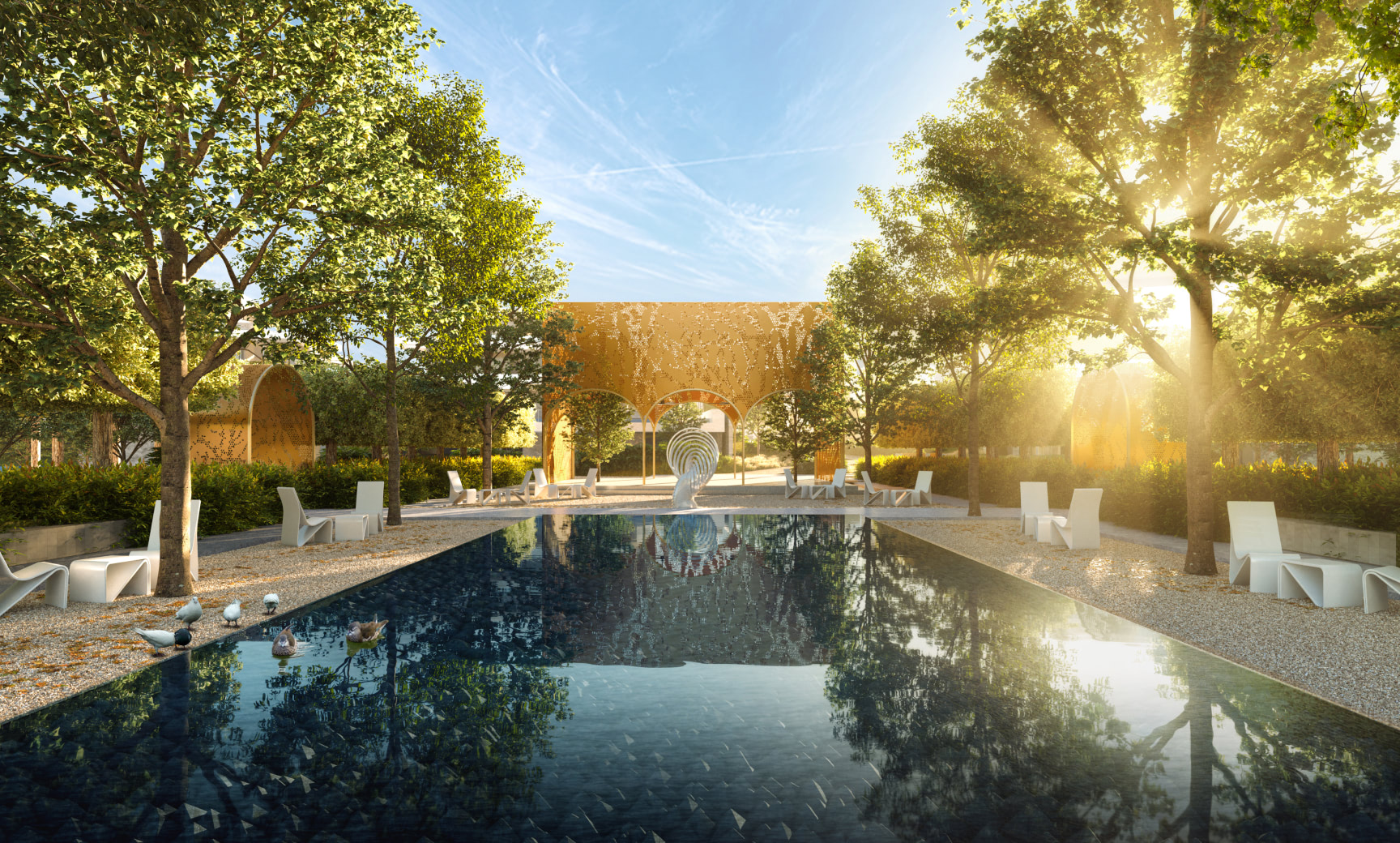 Immerse Yourself in a Verdent Paradise
Carved from the very terrain of Tilal al Ghaf is the secluded and private Central Park, a spectacularly designed landscape of lush pathways and formal geometry. Art installations and public spaces are interwoven with dense forest walks and airy promenades.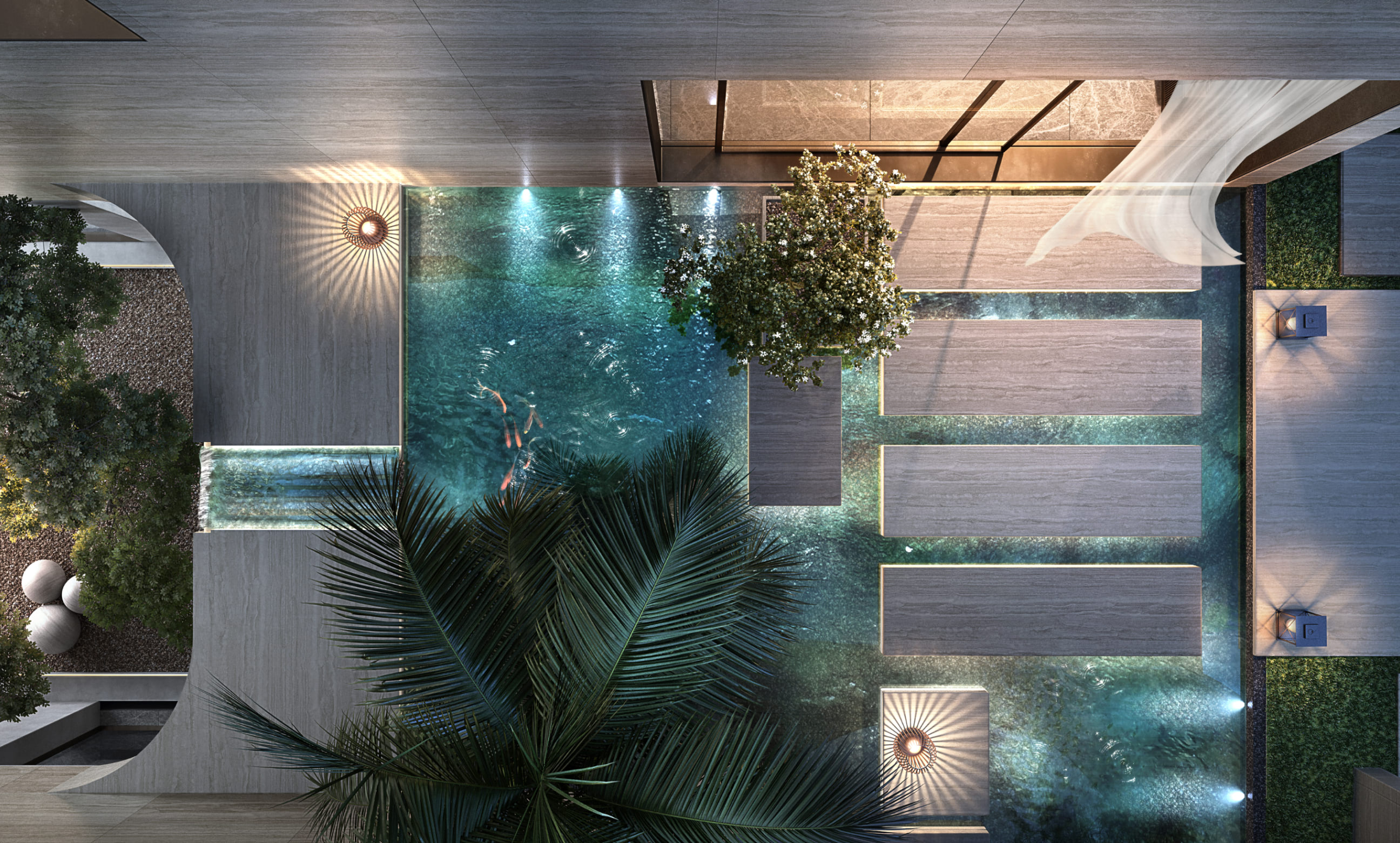 Crafted with Distinction
Expert craftsmanship defines the mansions, intentionally designed with a curving, sensual flow through the home, underscored by natural materials of exceptional quality. The mansions seamlessly weave indoors and out, creating a space that both stimulates and calms the senses. Abundant natural light, unprecedented gardens, and the pristine lagoon establish a connection with the natural world.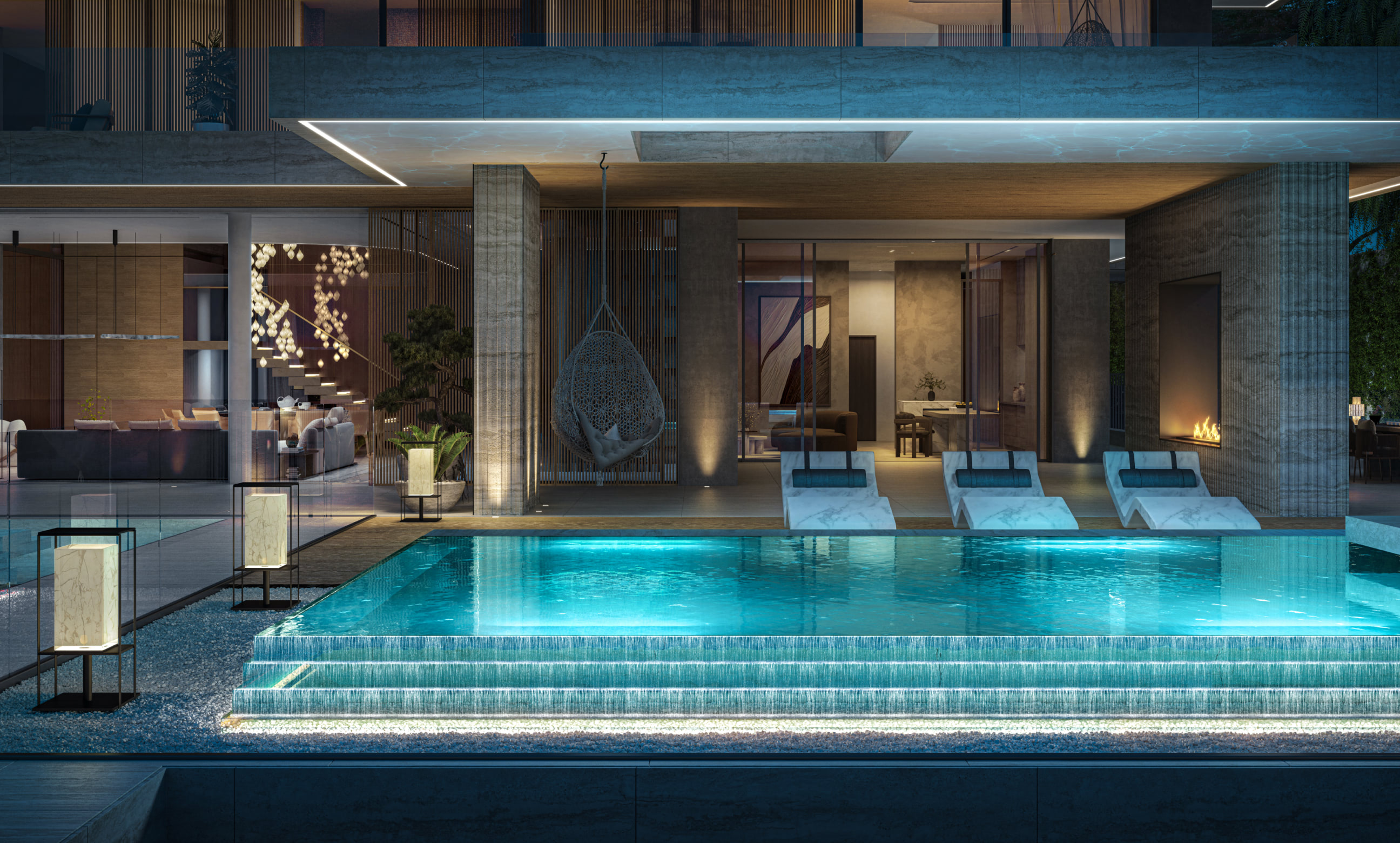 Bespoke & Customisable
Generous plots allow for different mansion configurations, giving the freedom to tailor both the interiors and exteriors to your specifications. Rich, natural materials, including an array of veined marbles, carved timber, and charismatic metals, carry throughout the mansions, bestowing timeless, thoughtful elegance. A selection of façade palettes, ranging from deep, moody stones to warm, textured neutrals, captures the individual grandeur of each mansion, creating a truly bespoke and private oasis all your own.
Elysian Mansions Floor Plans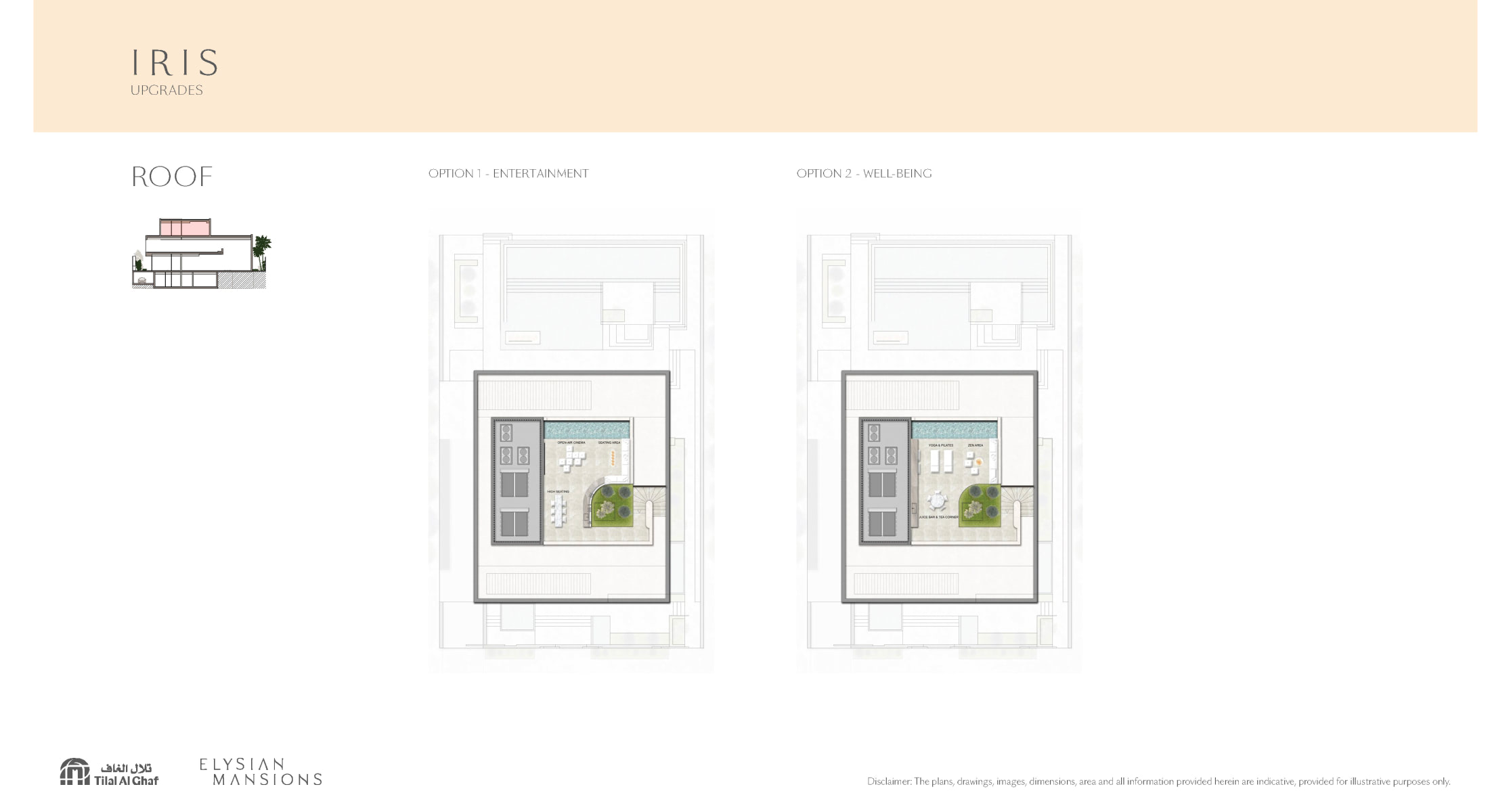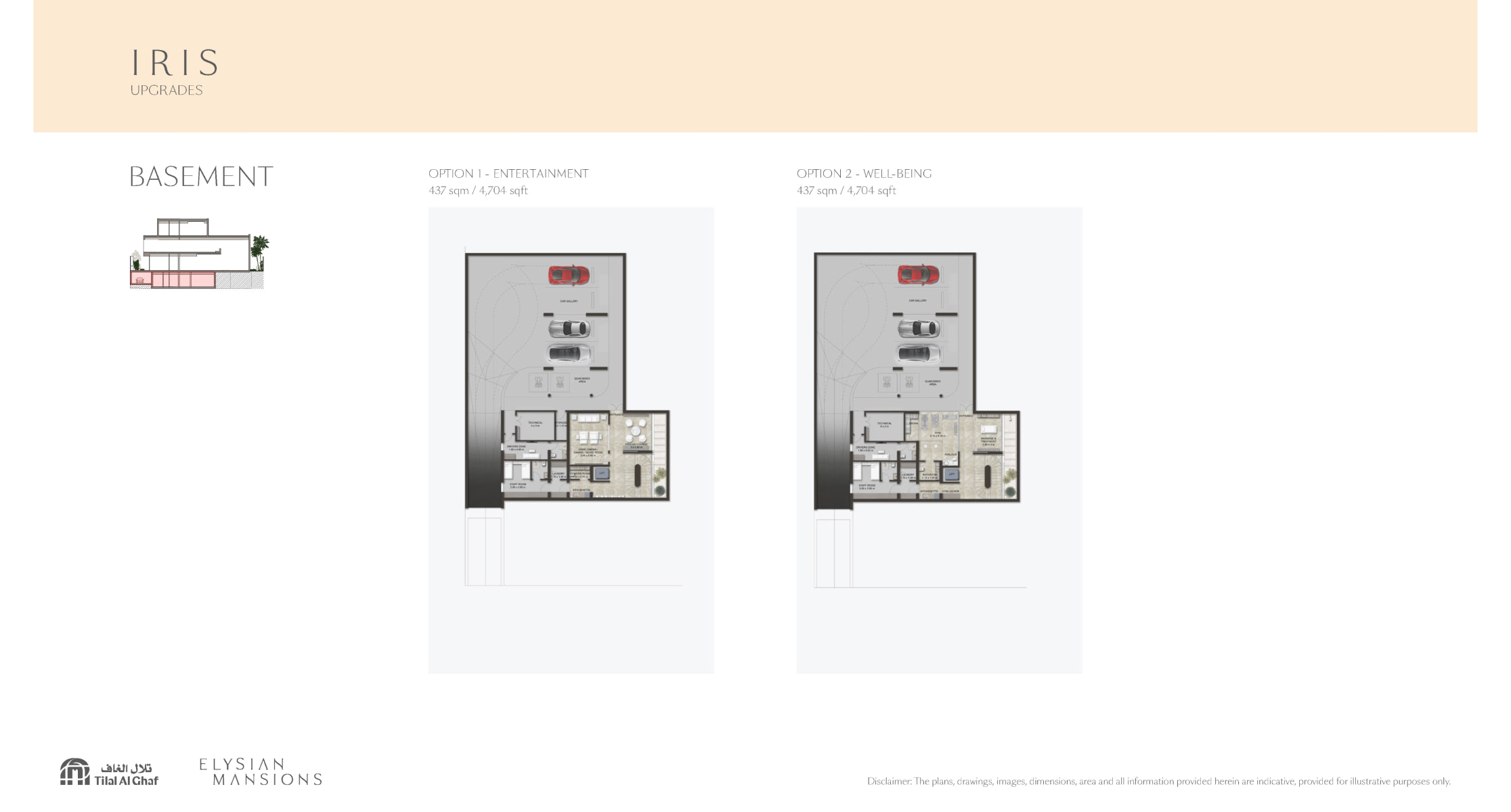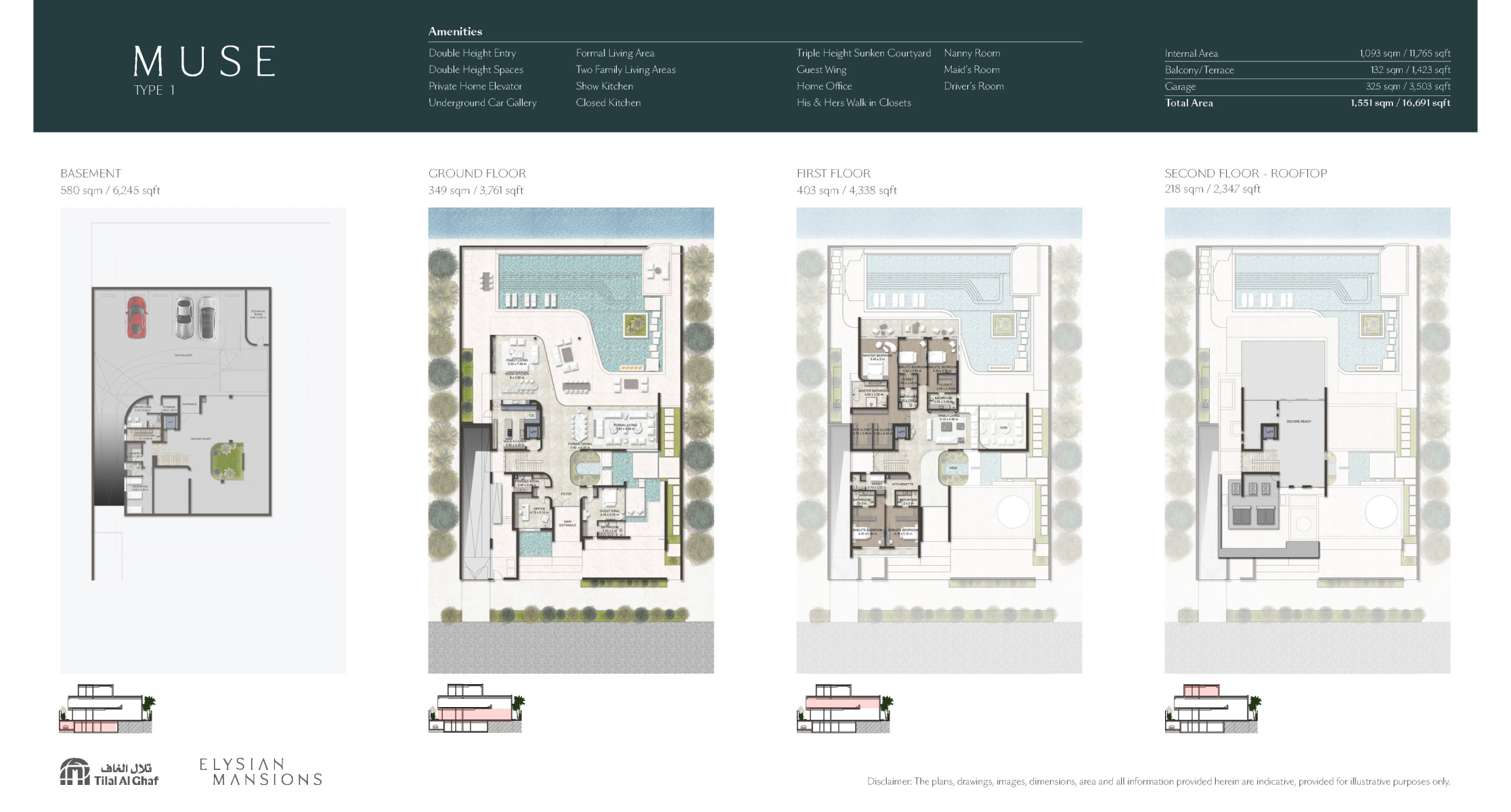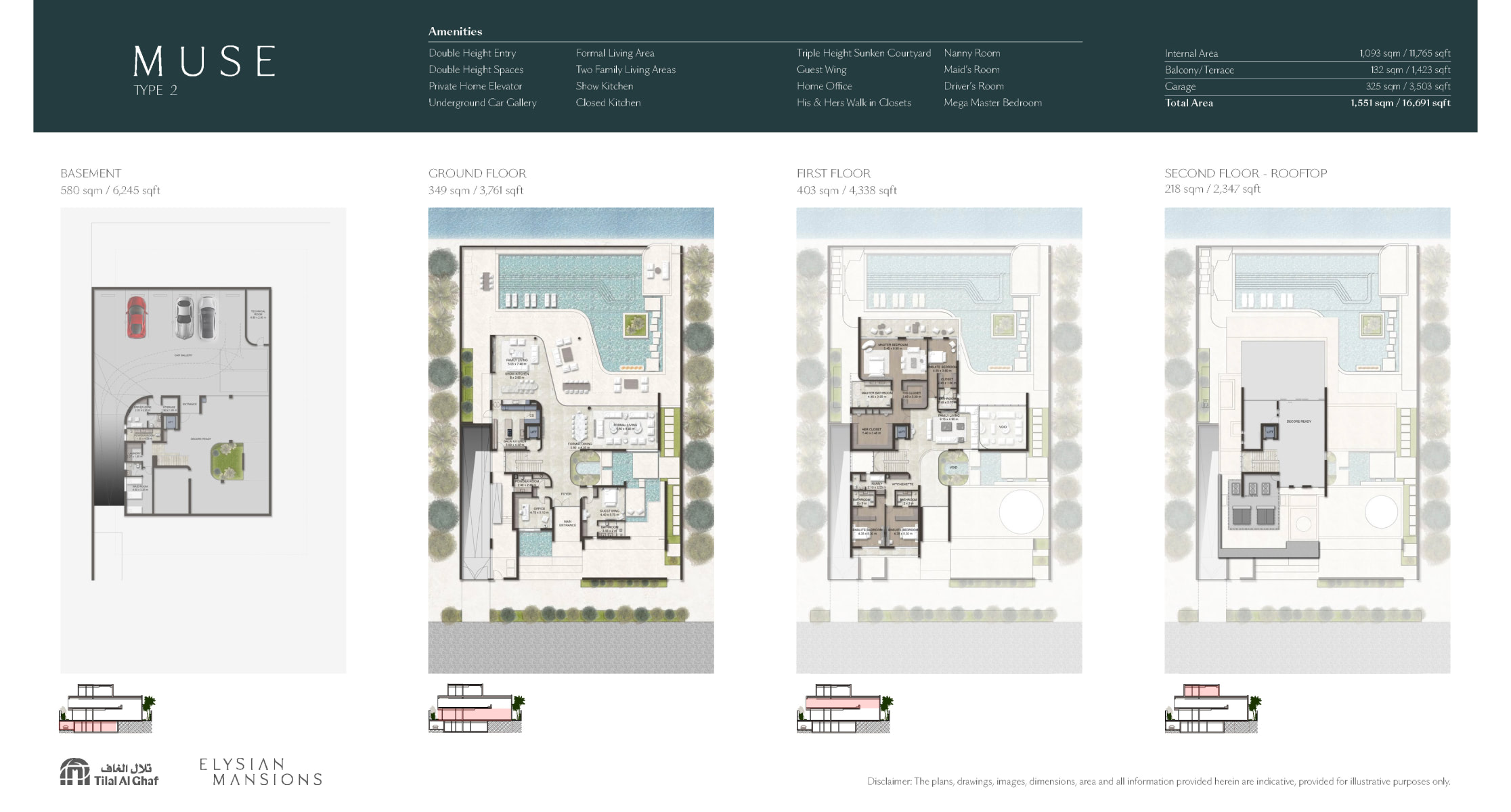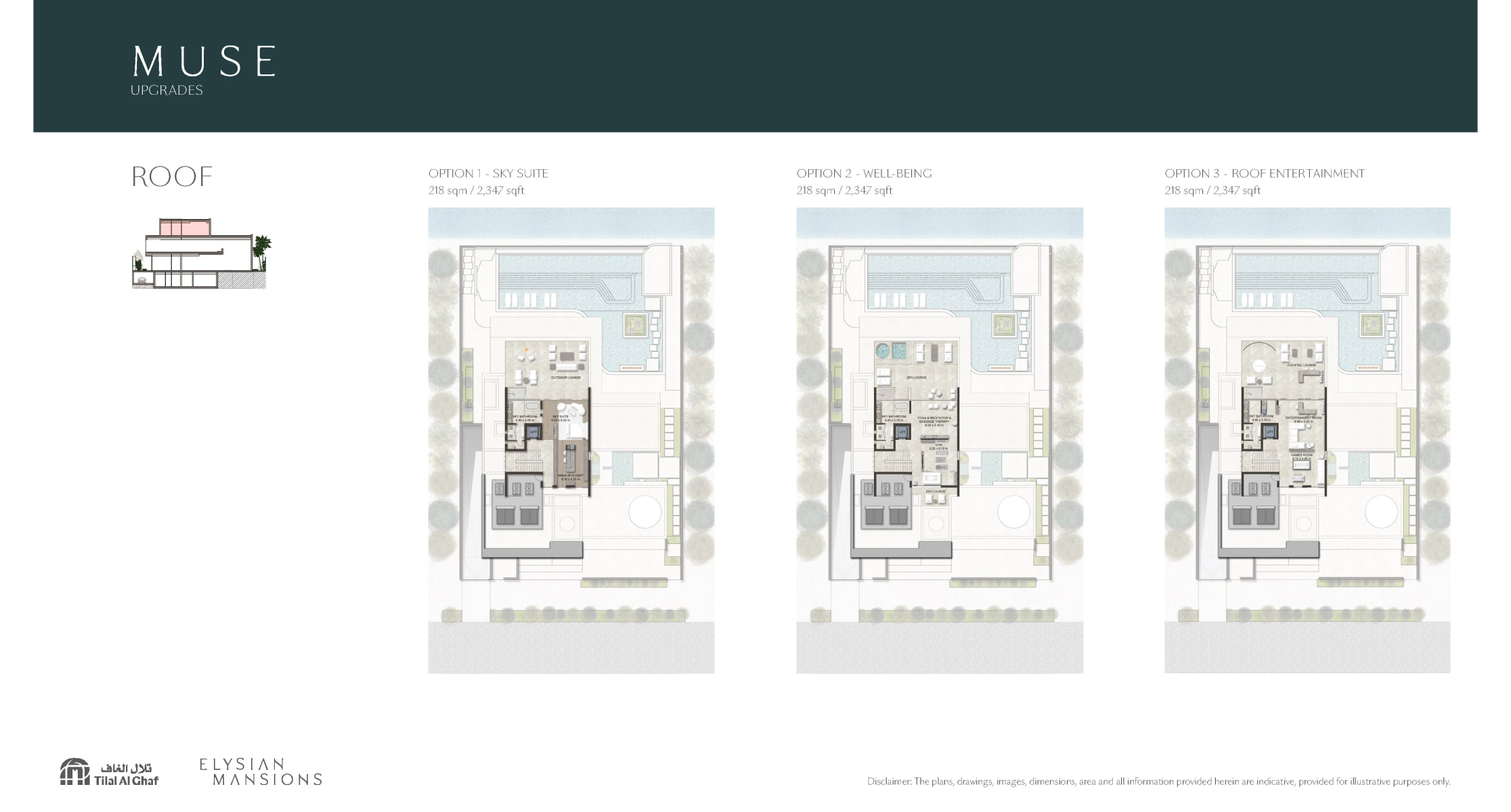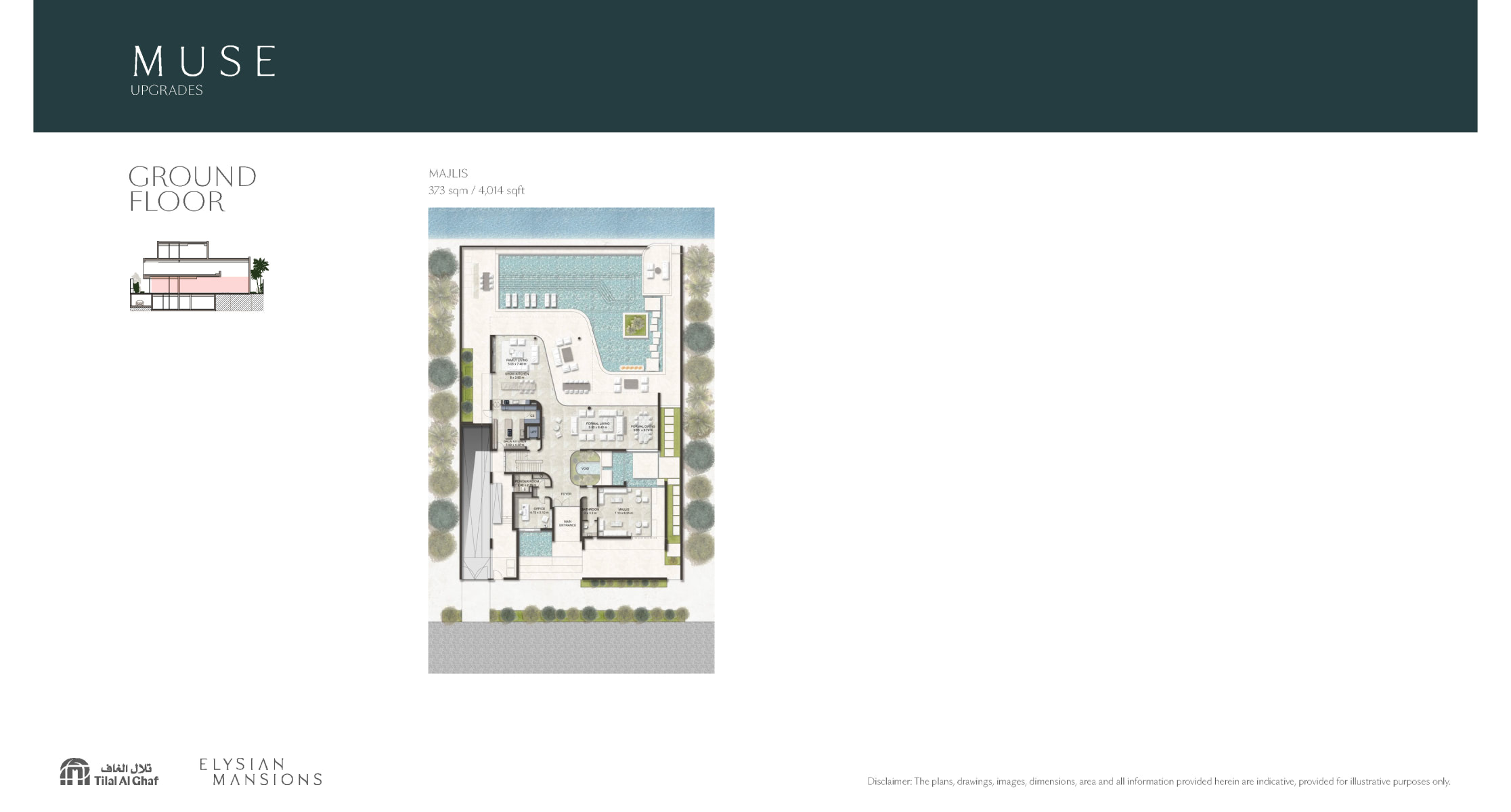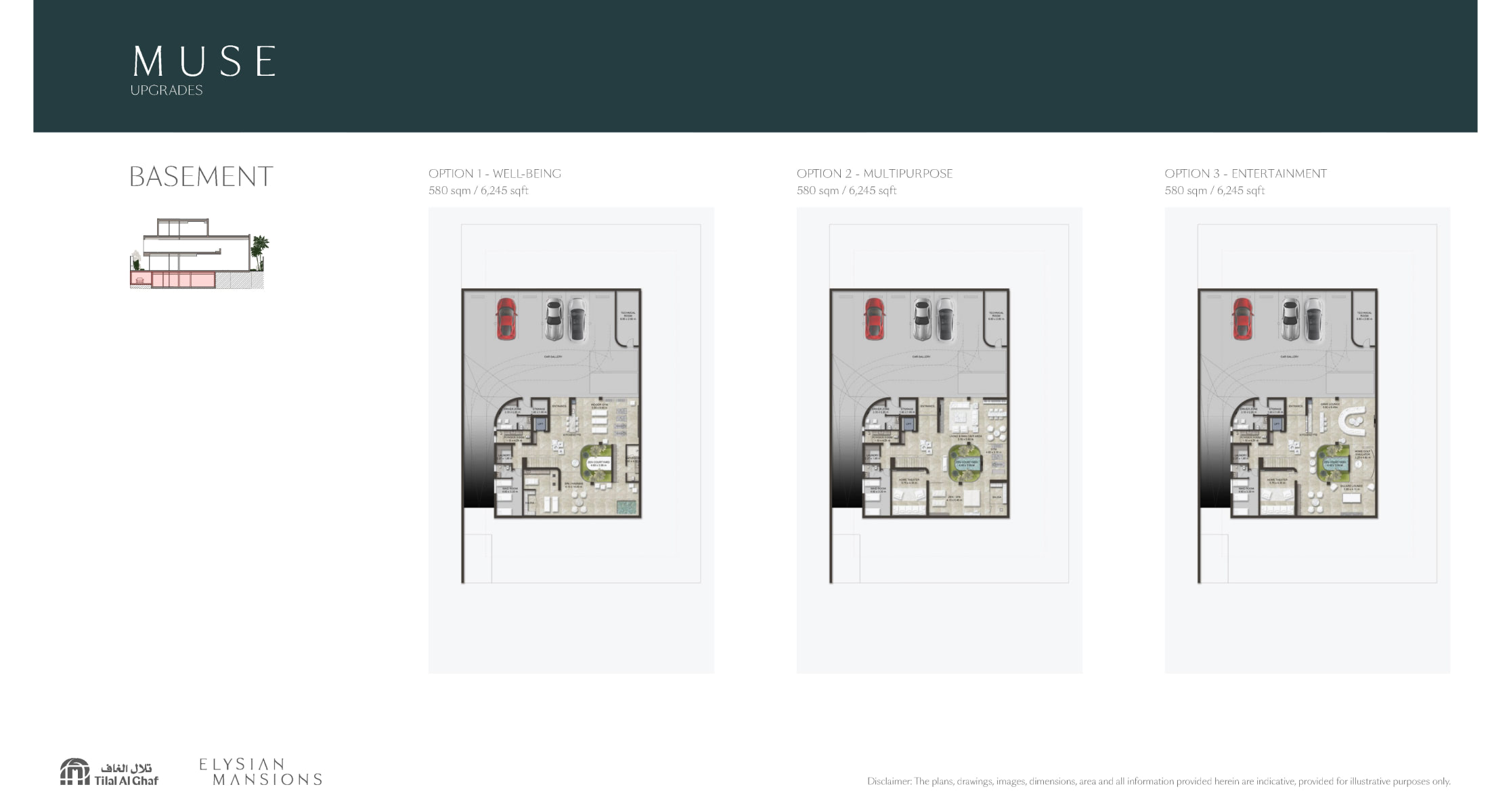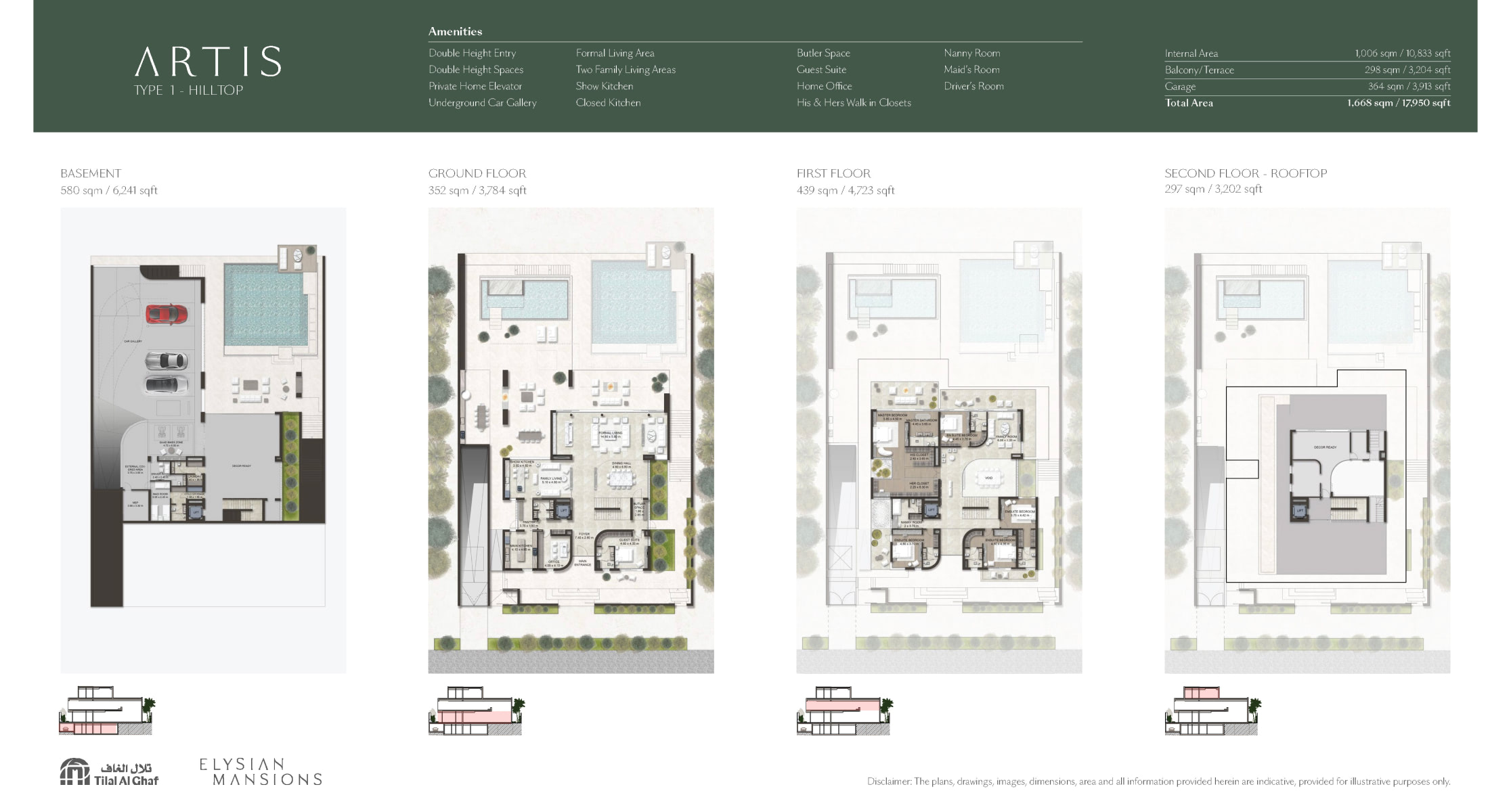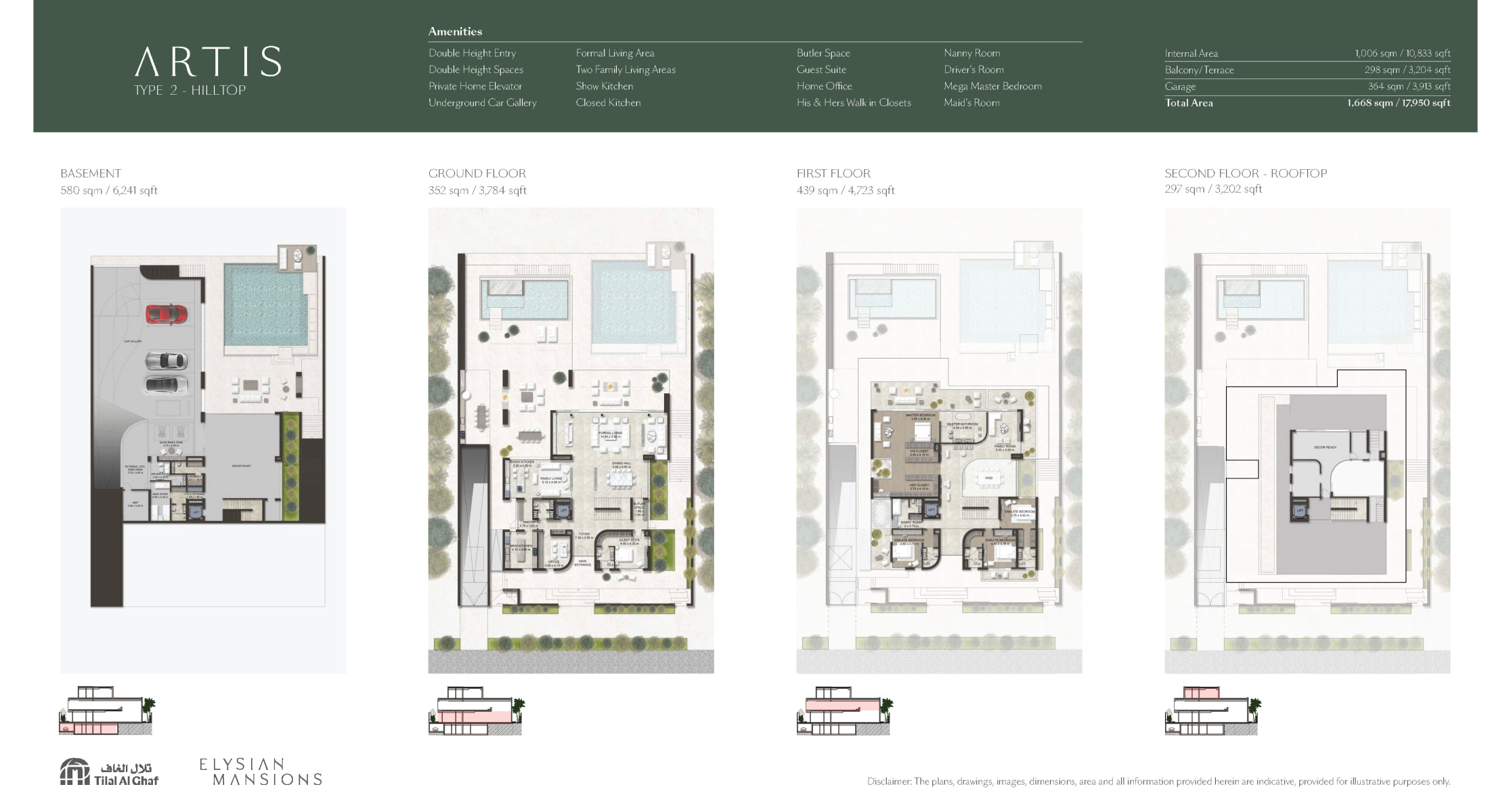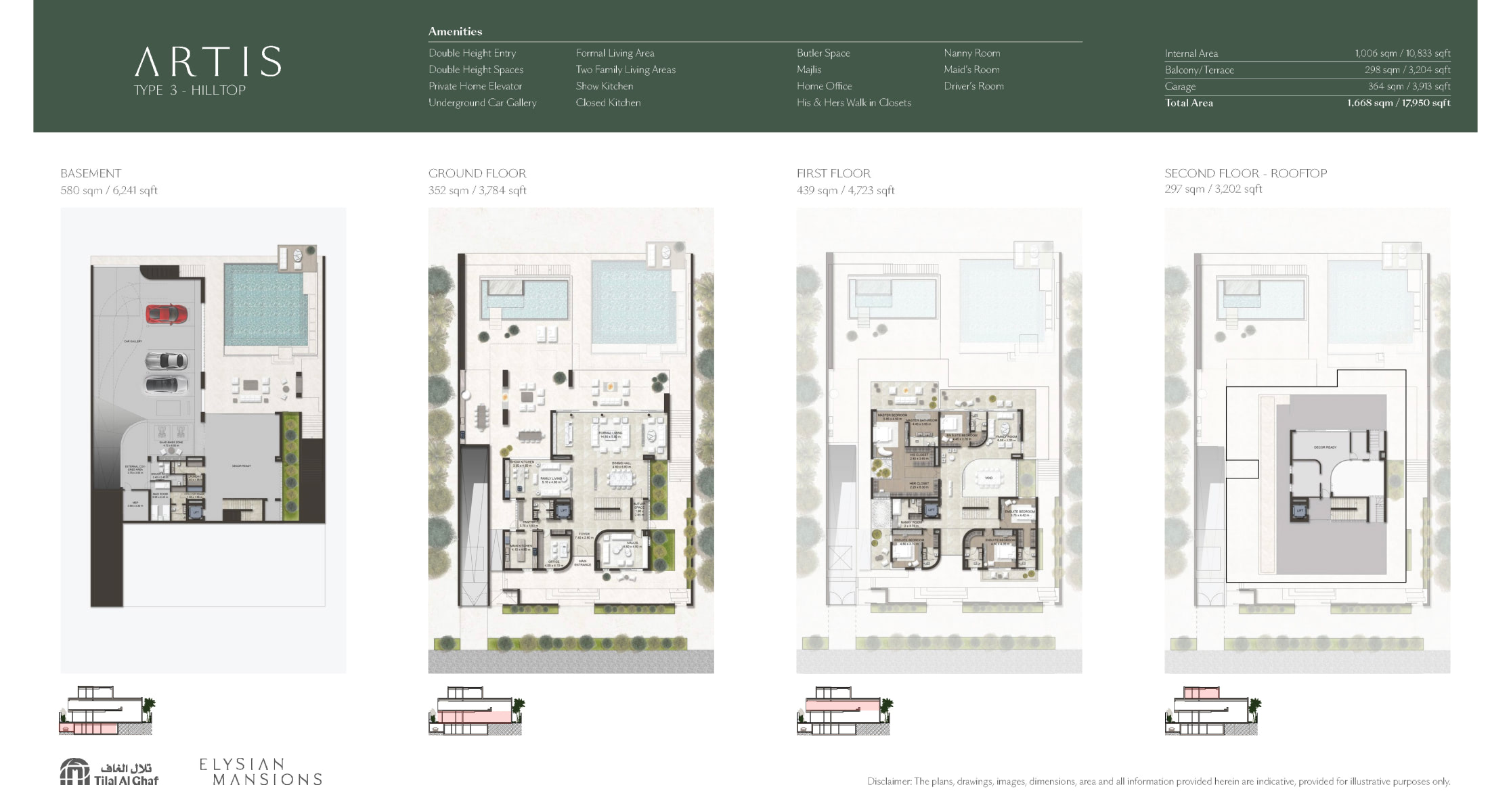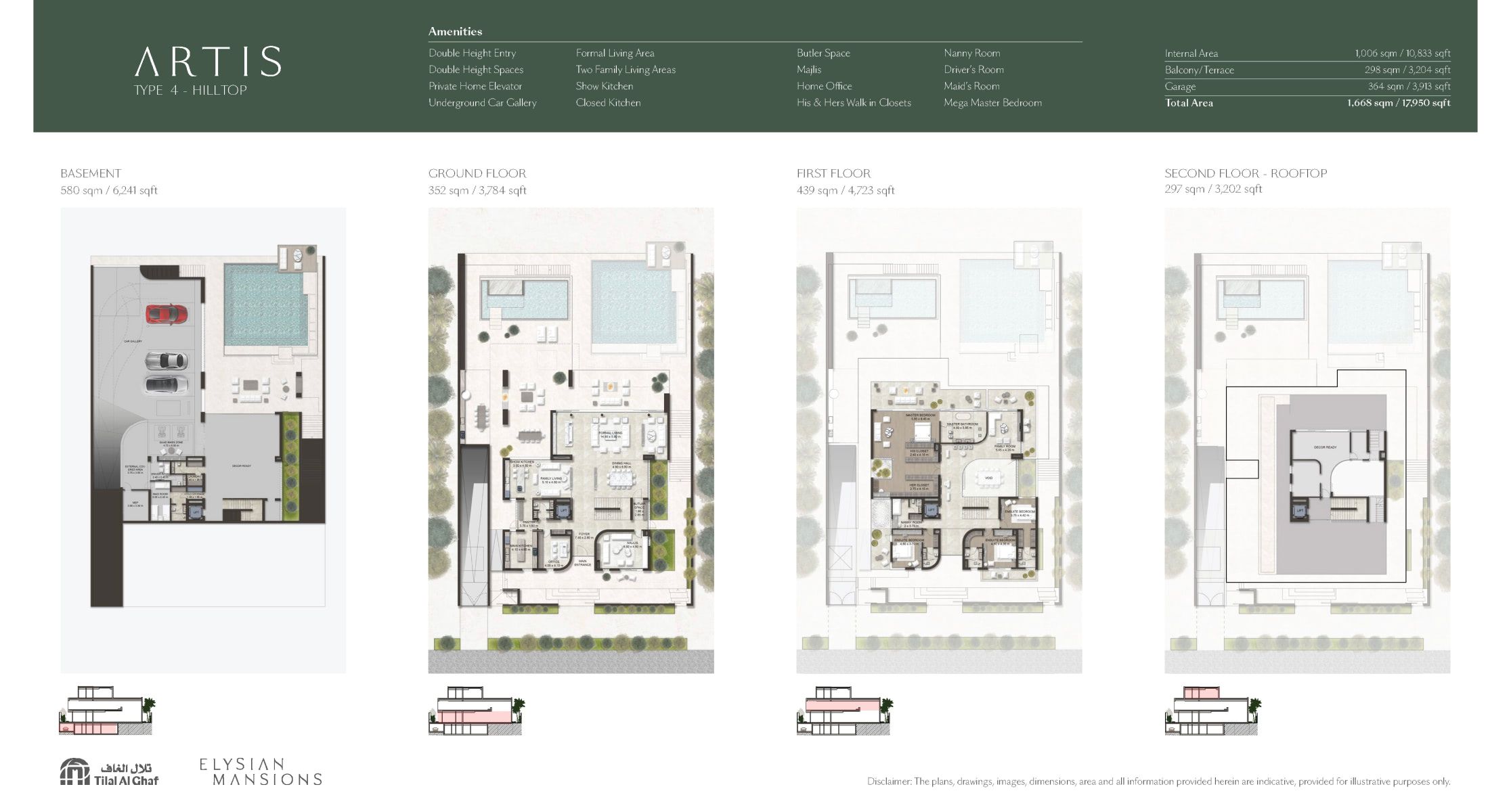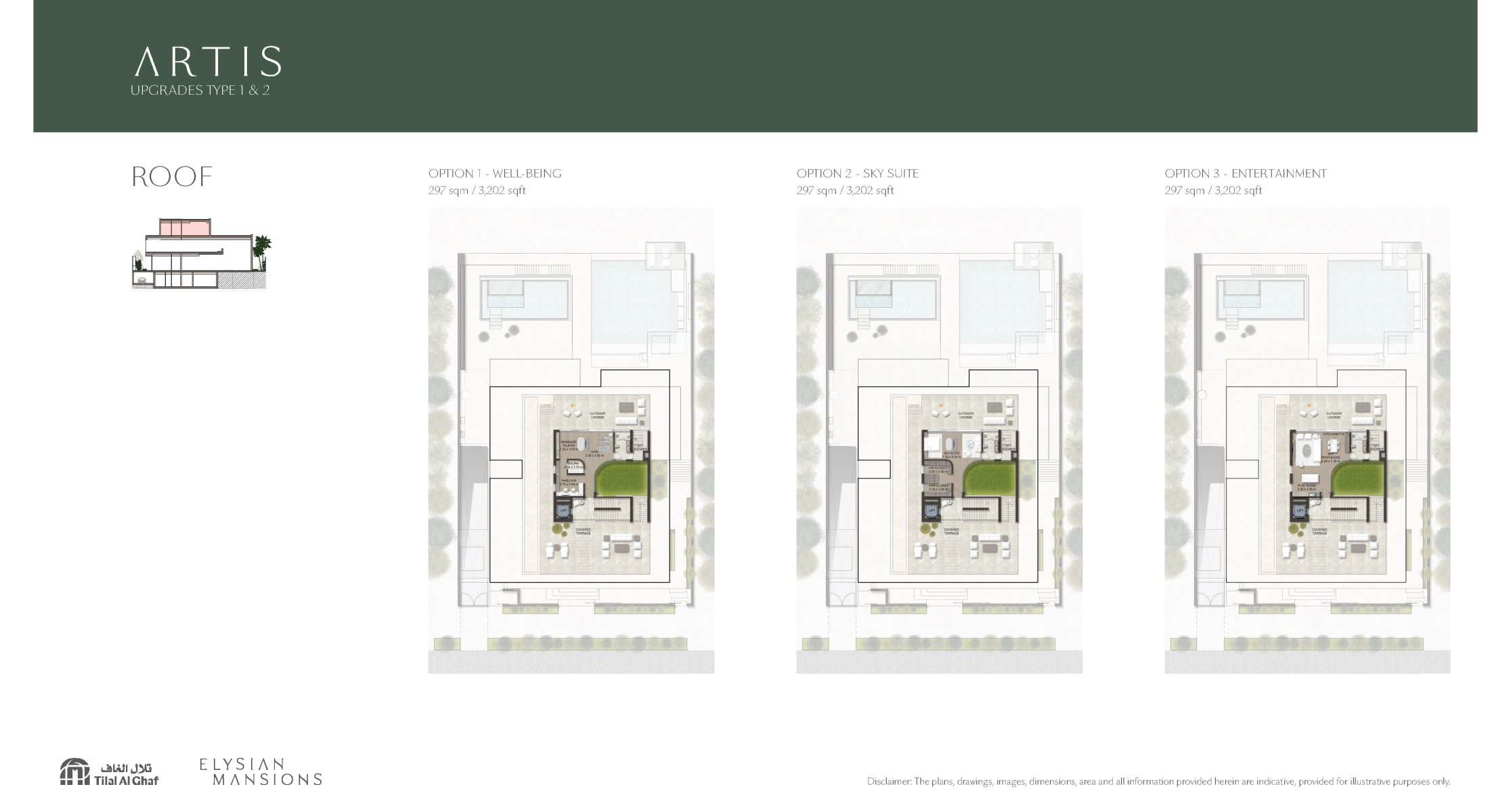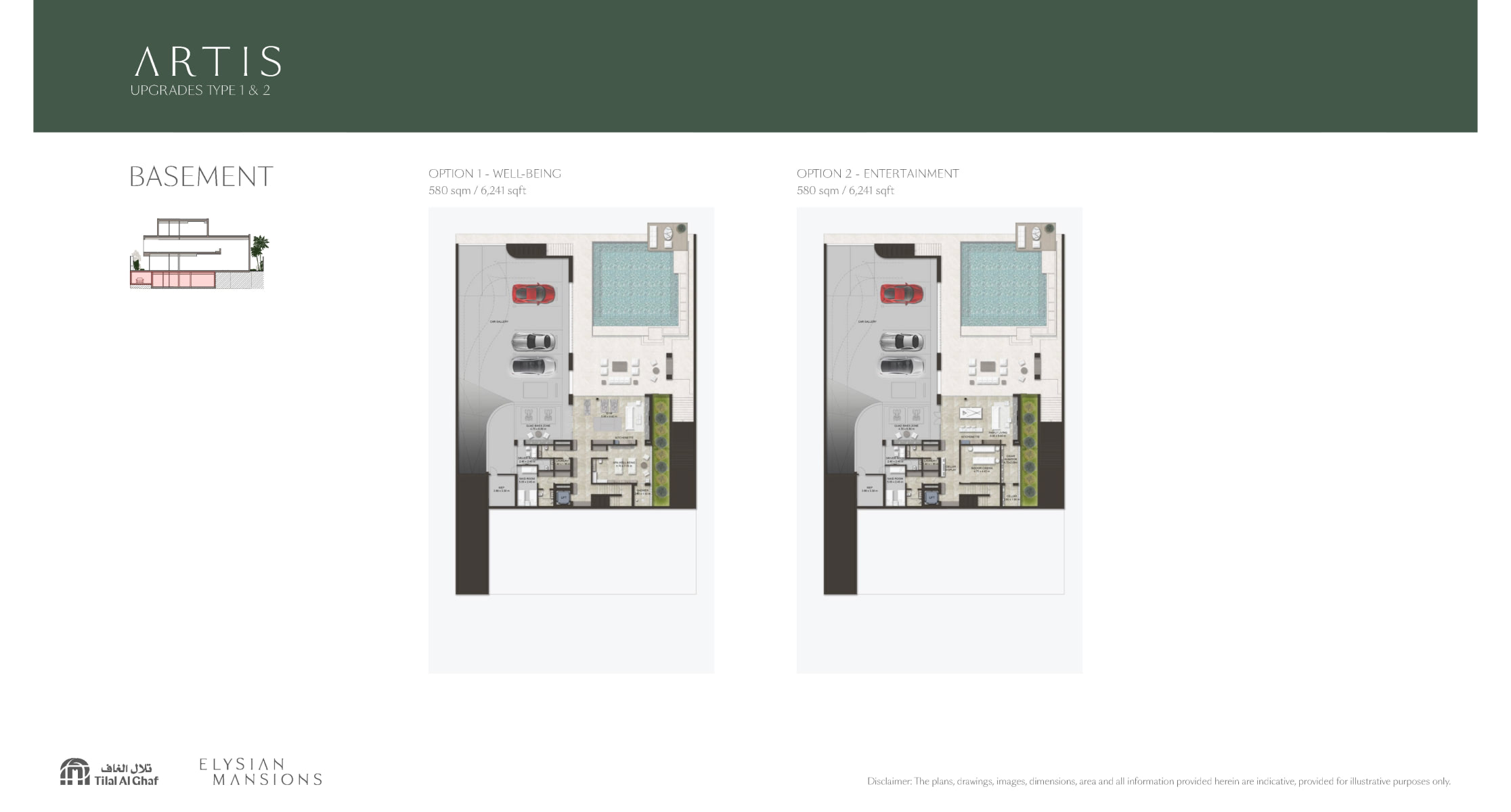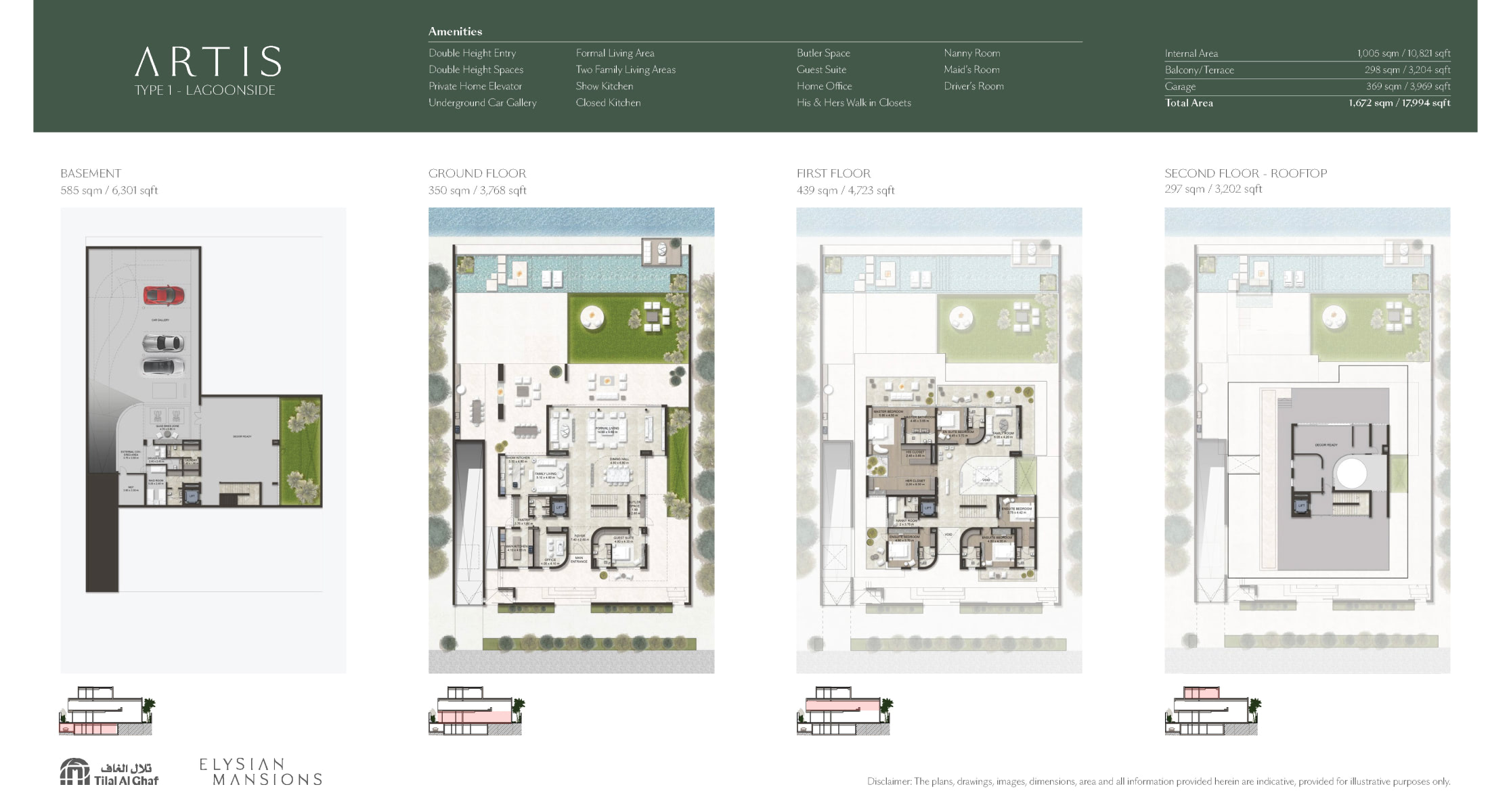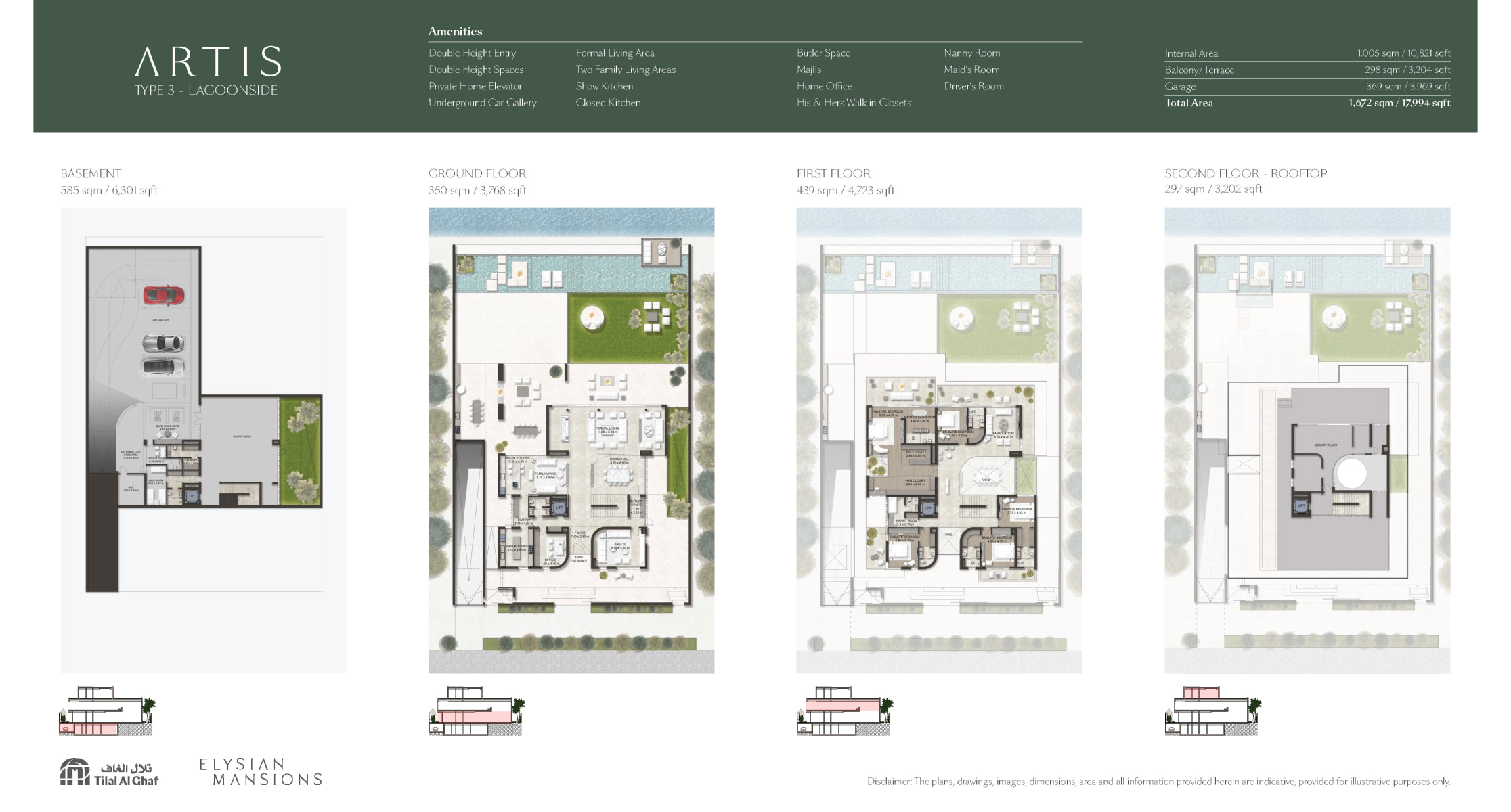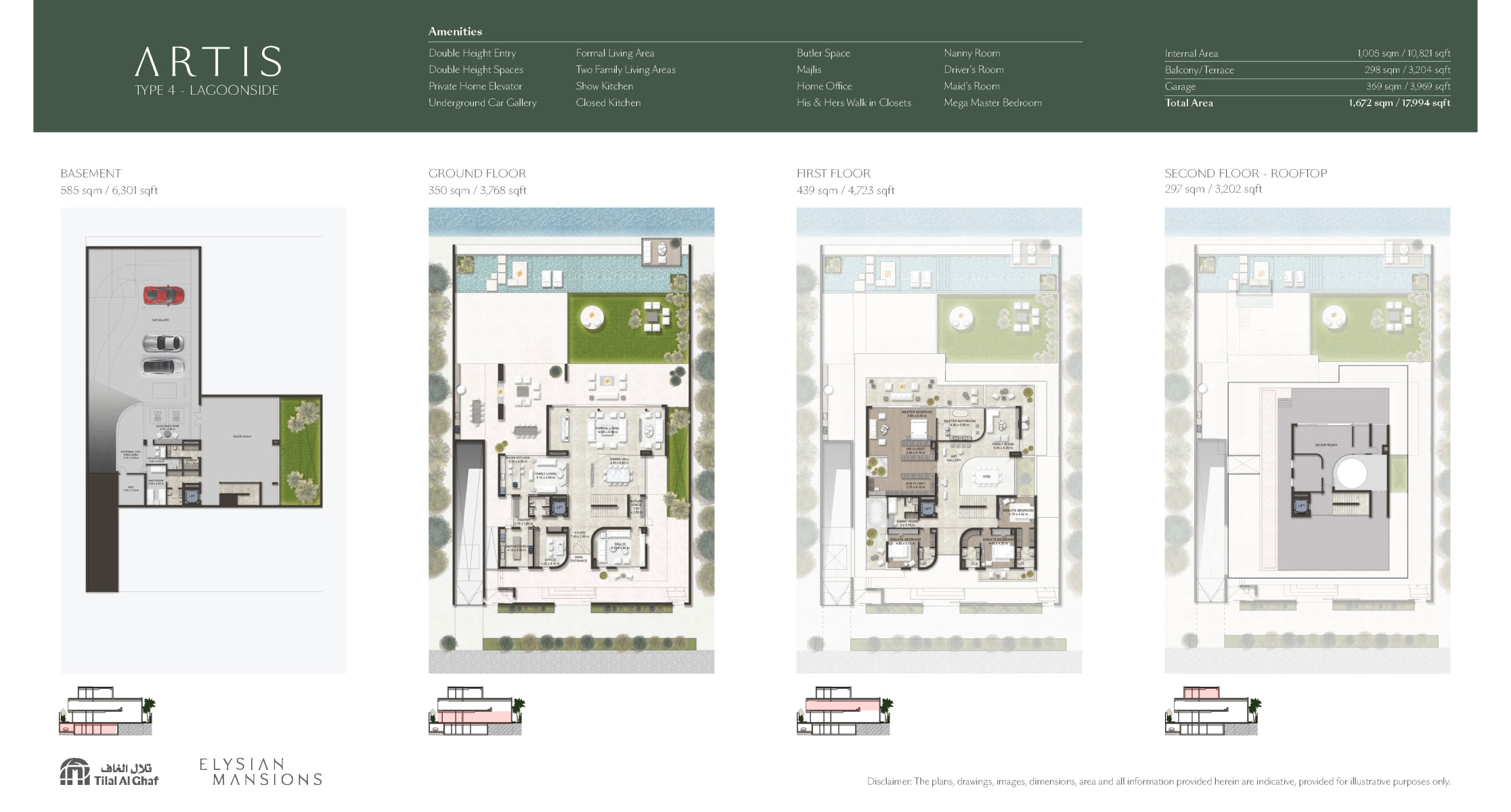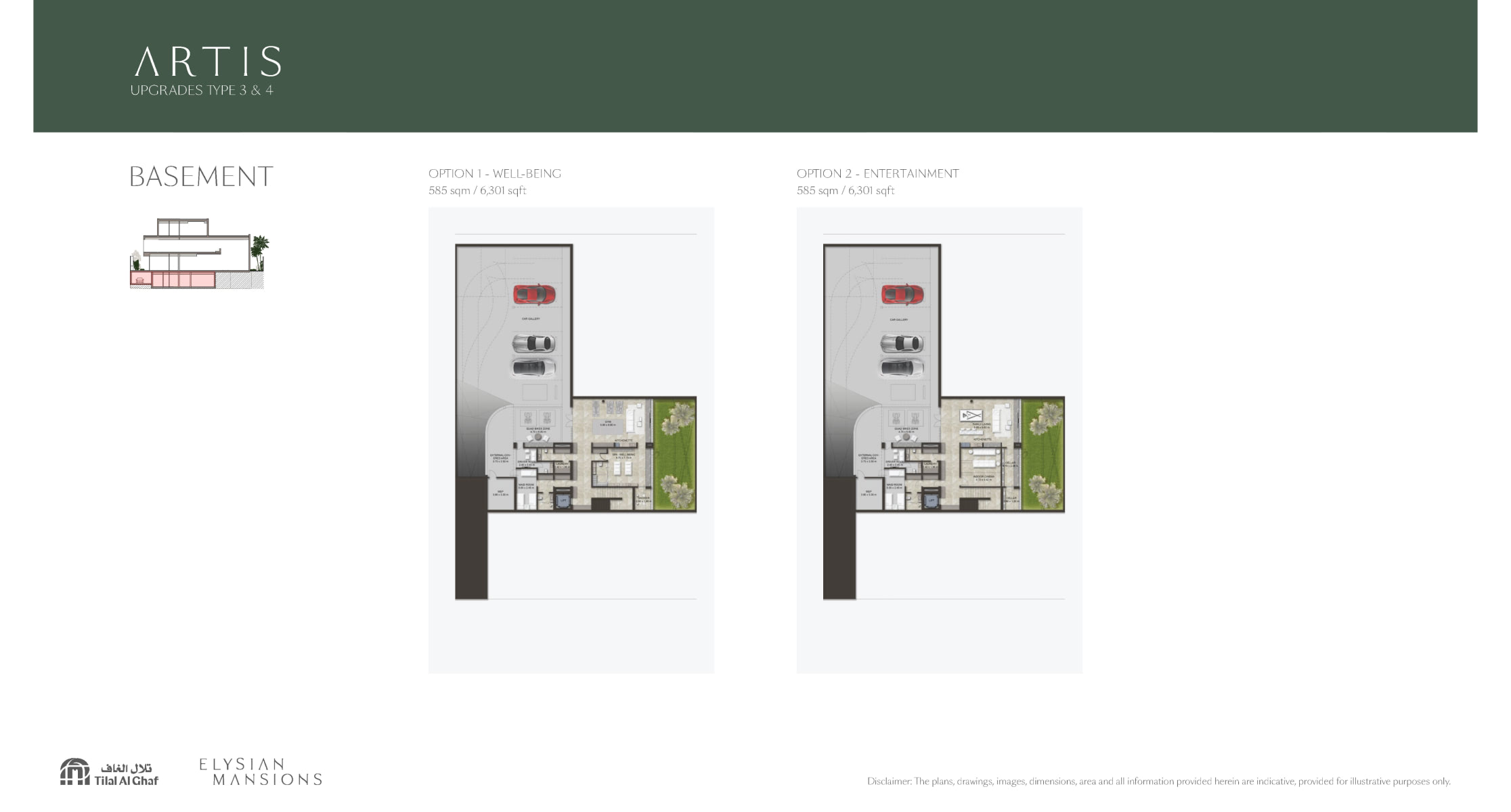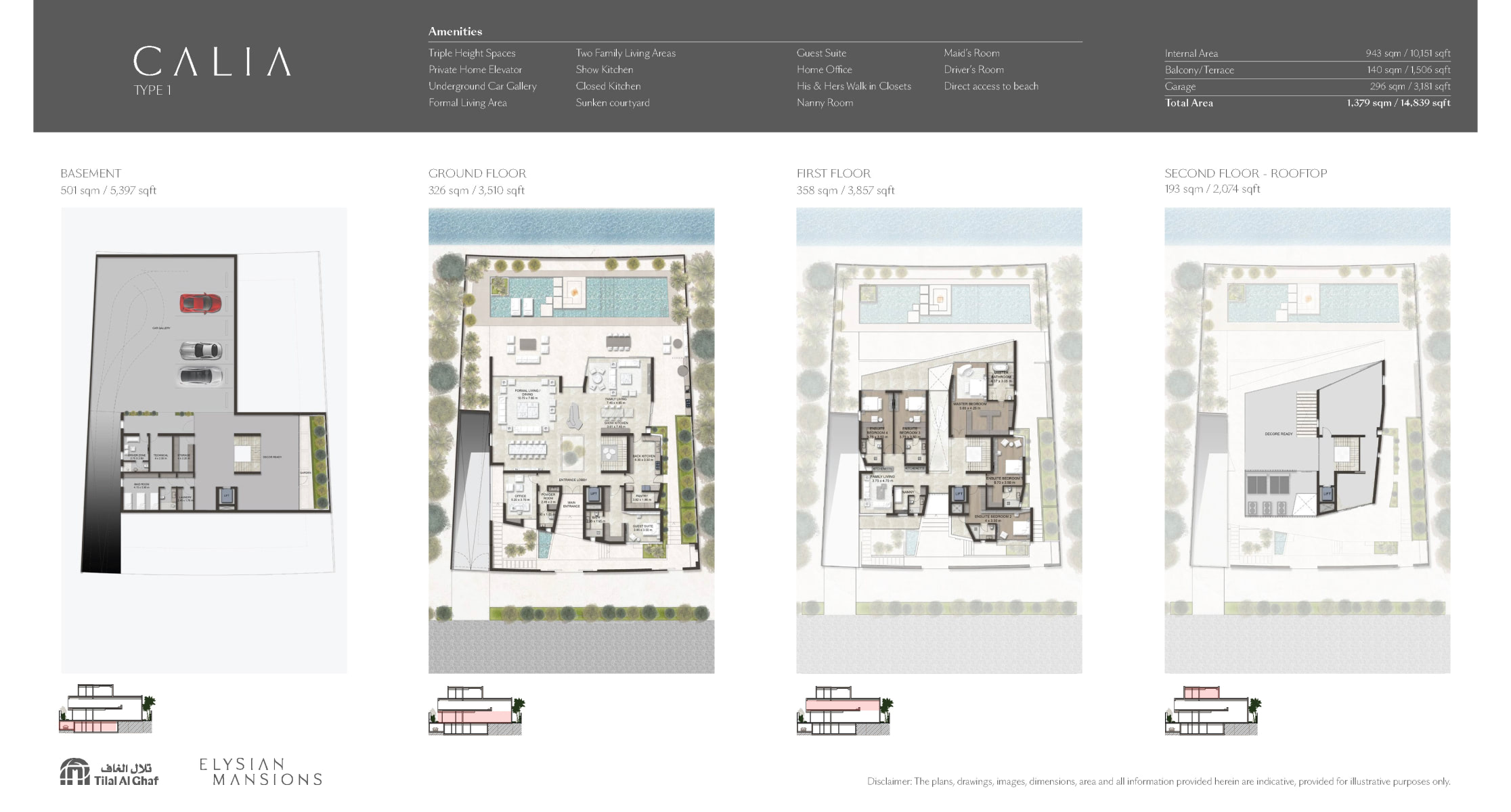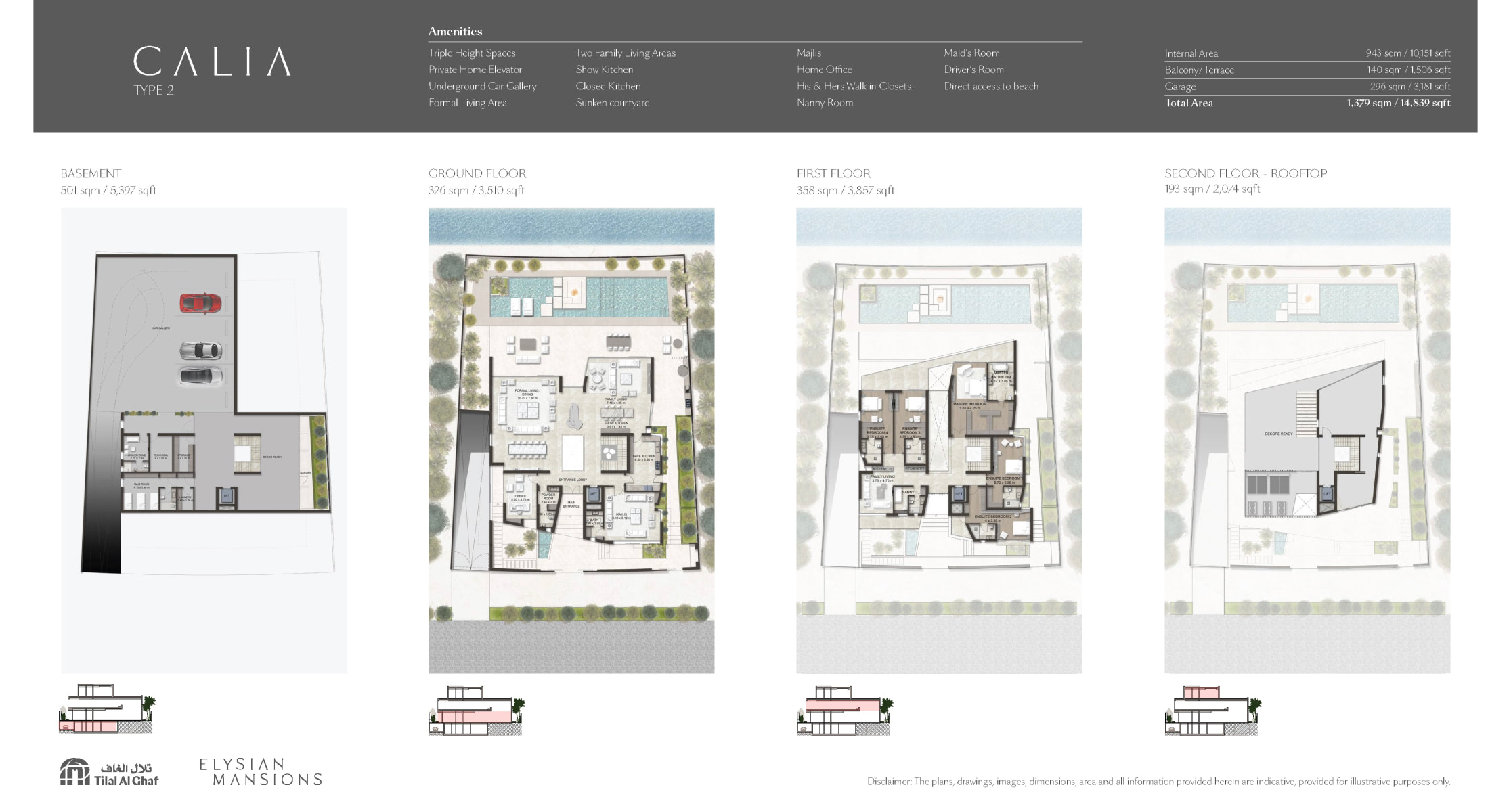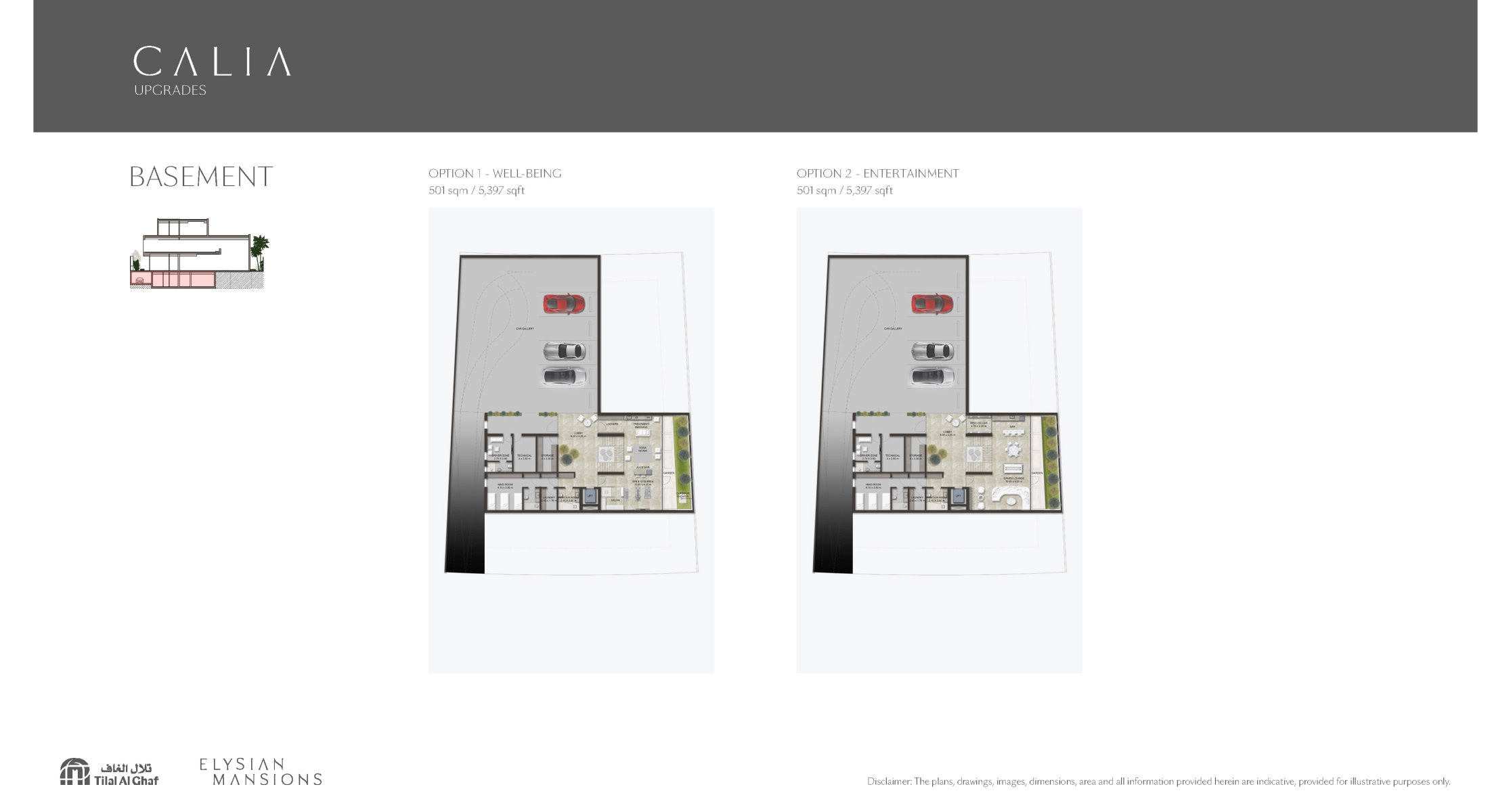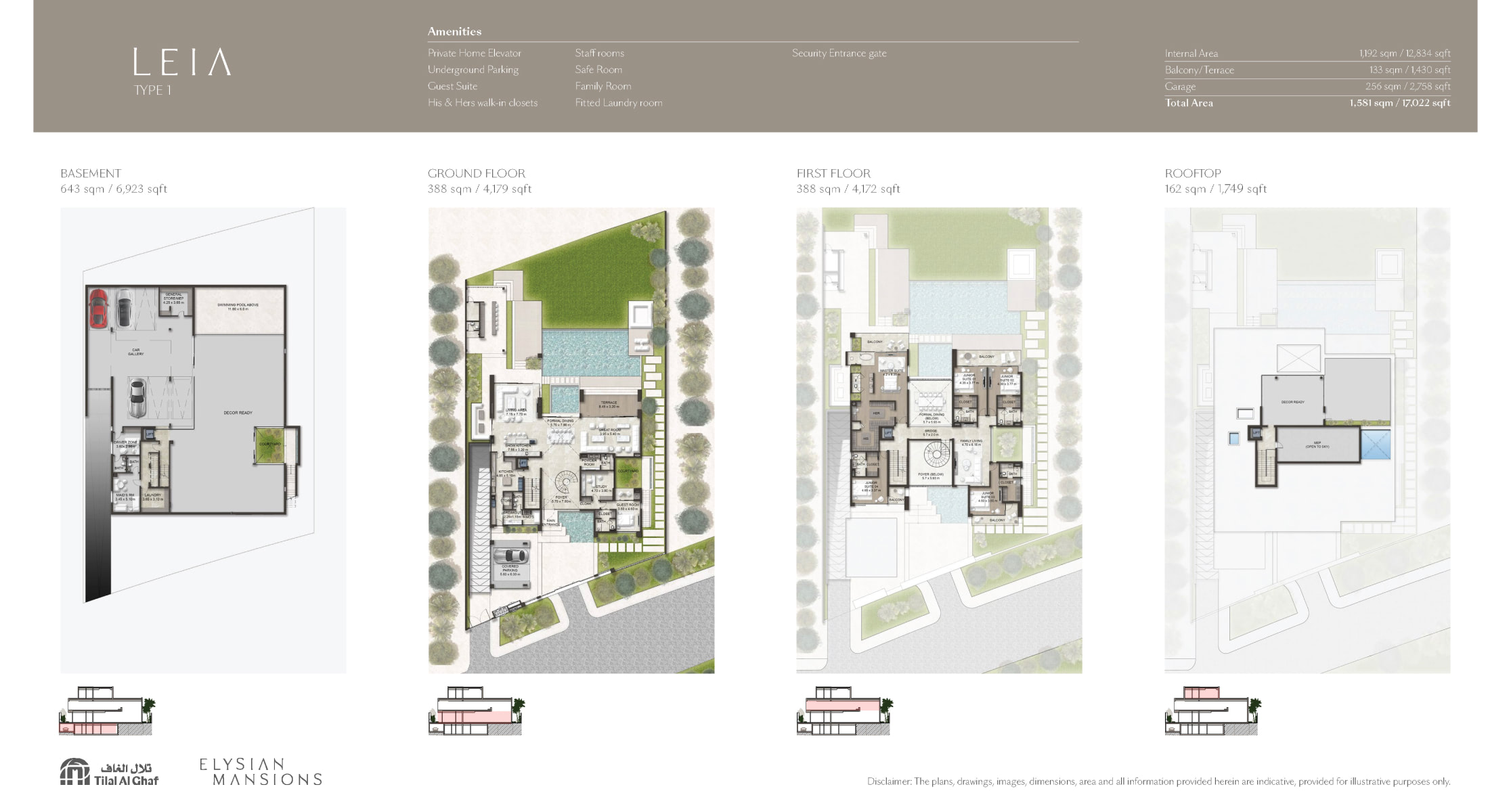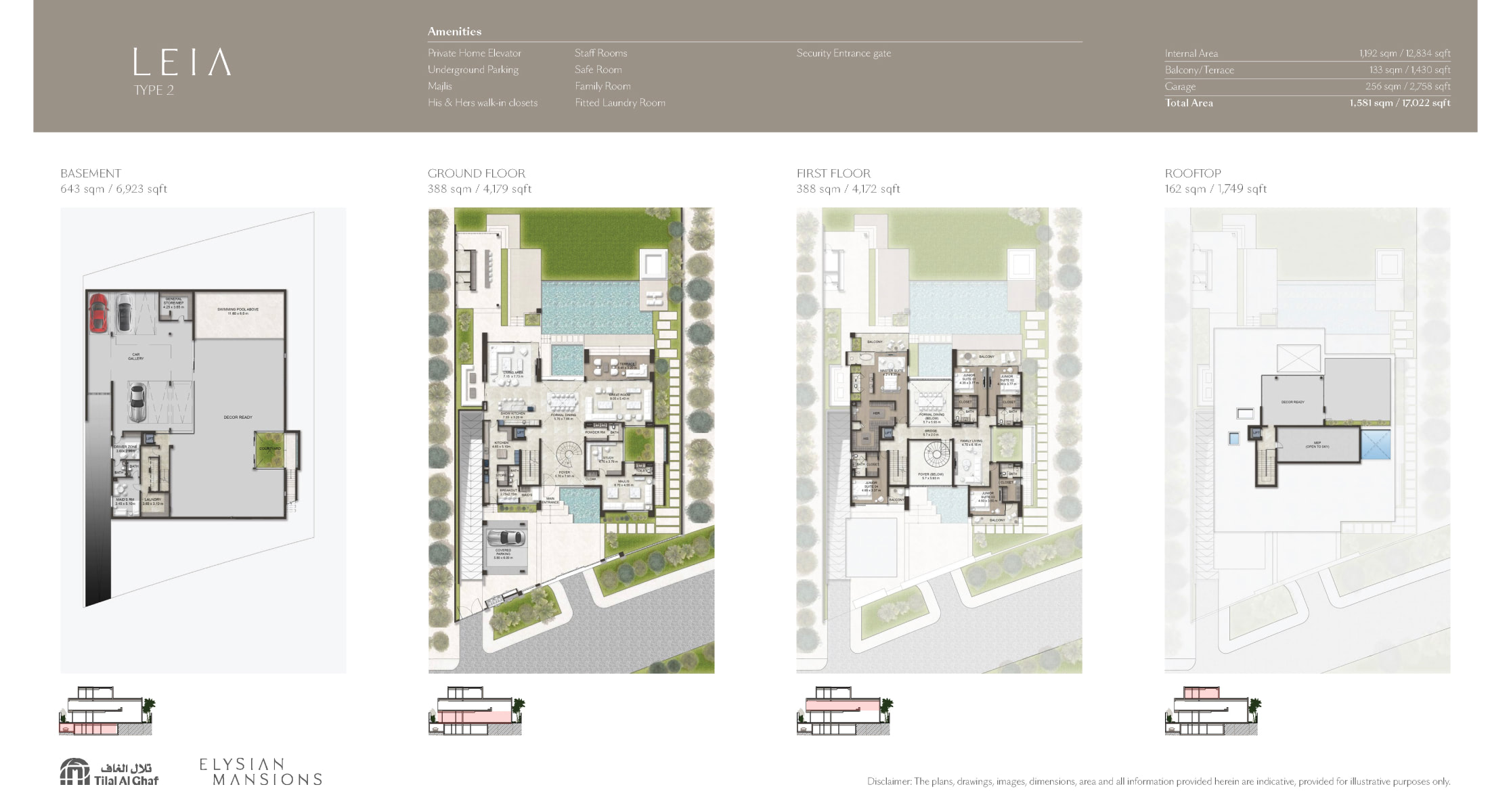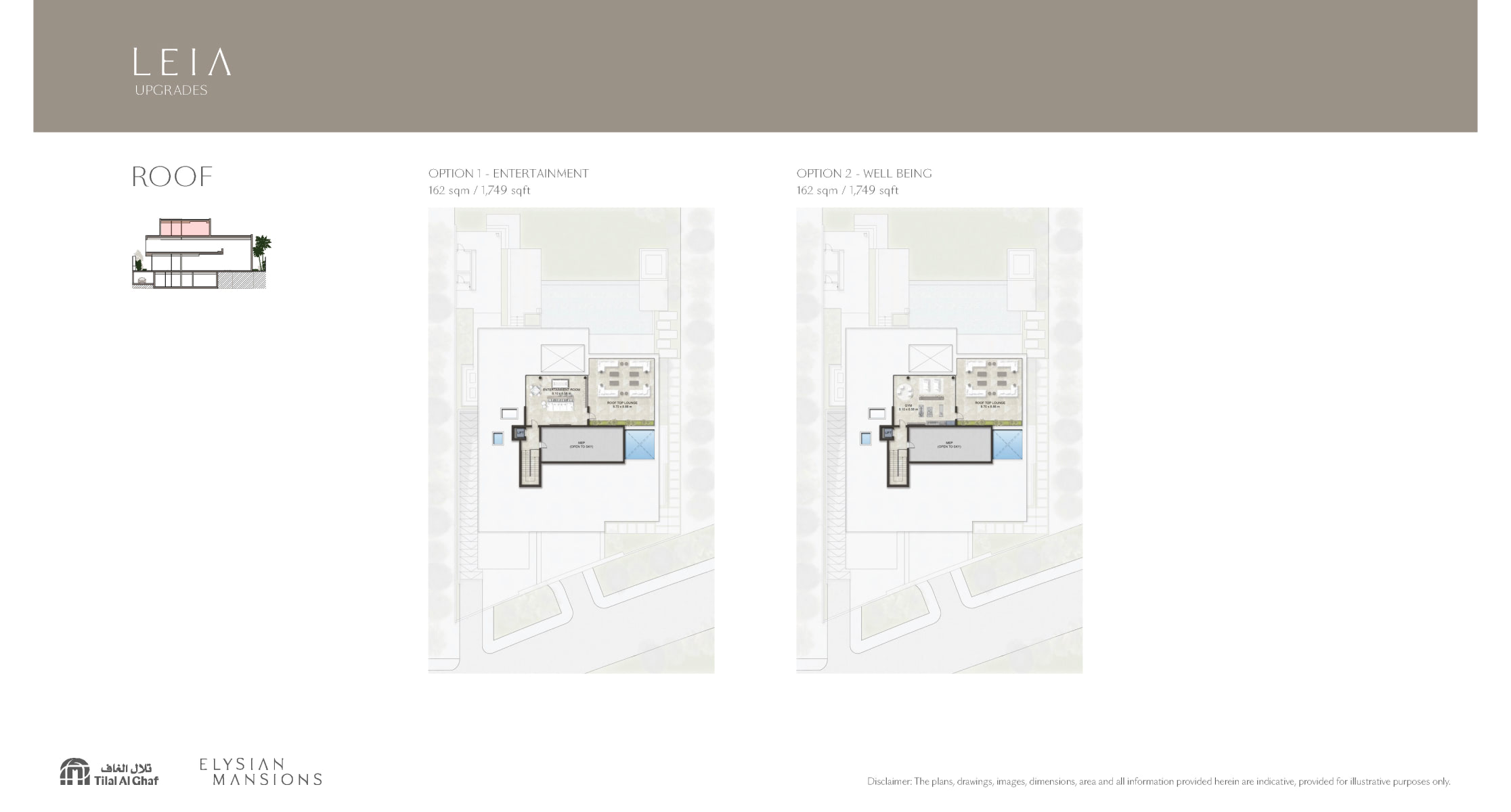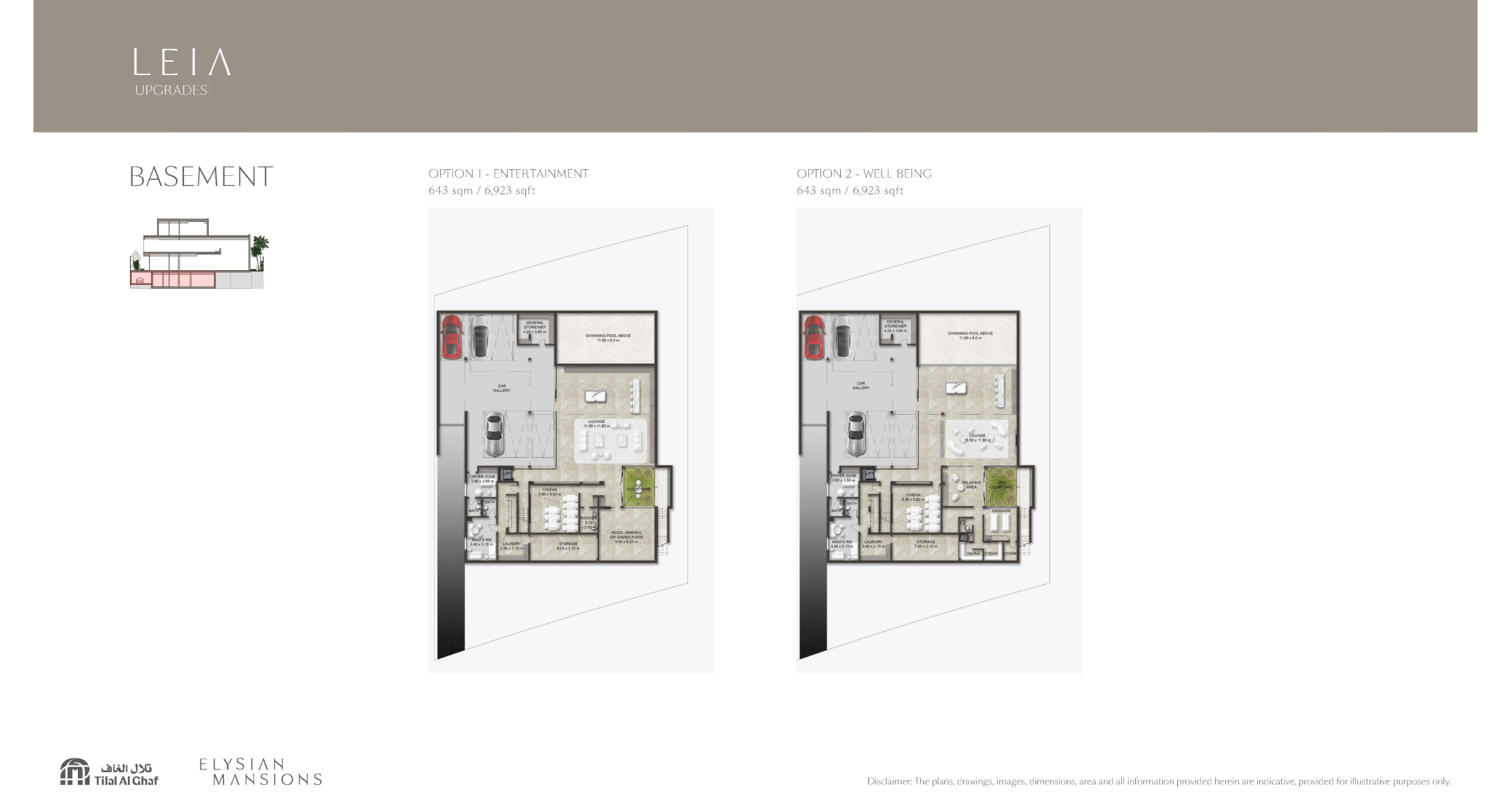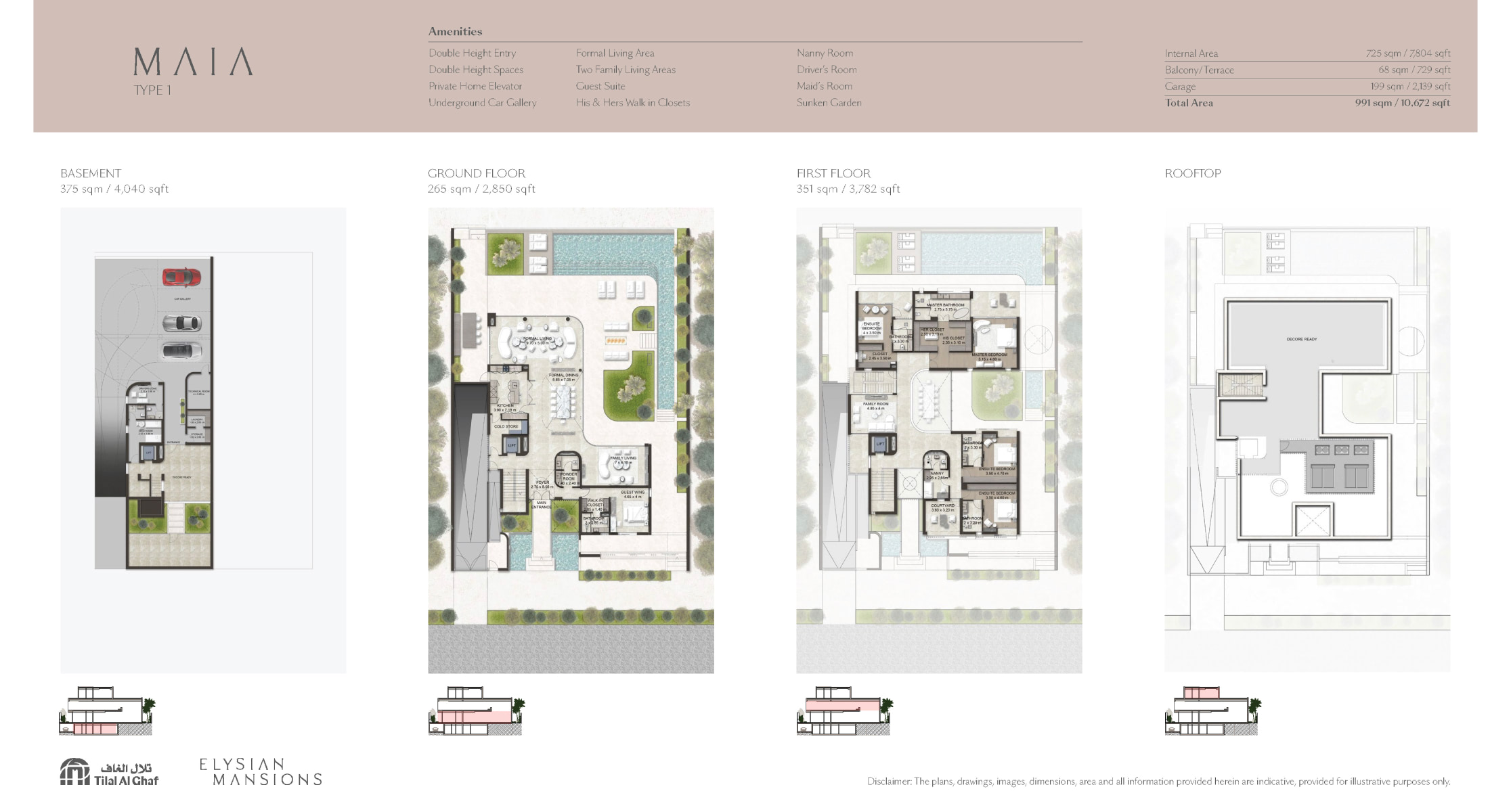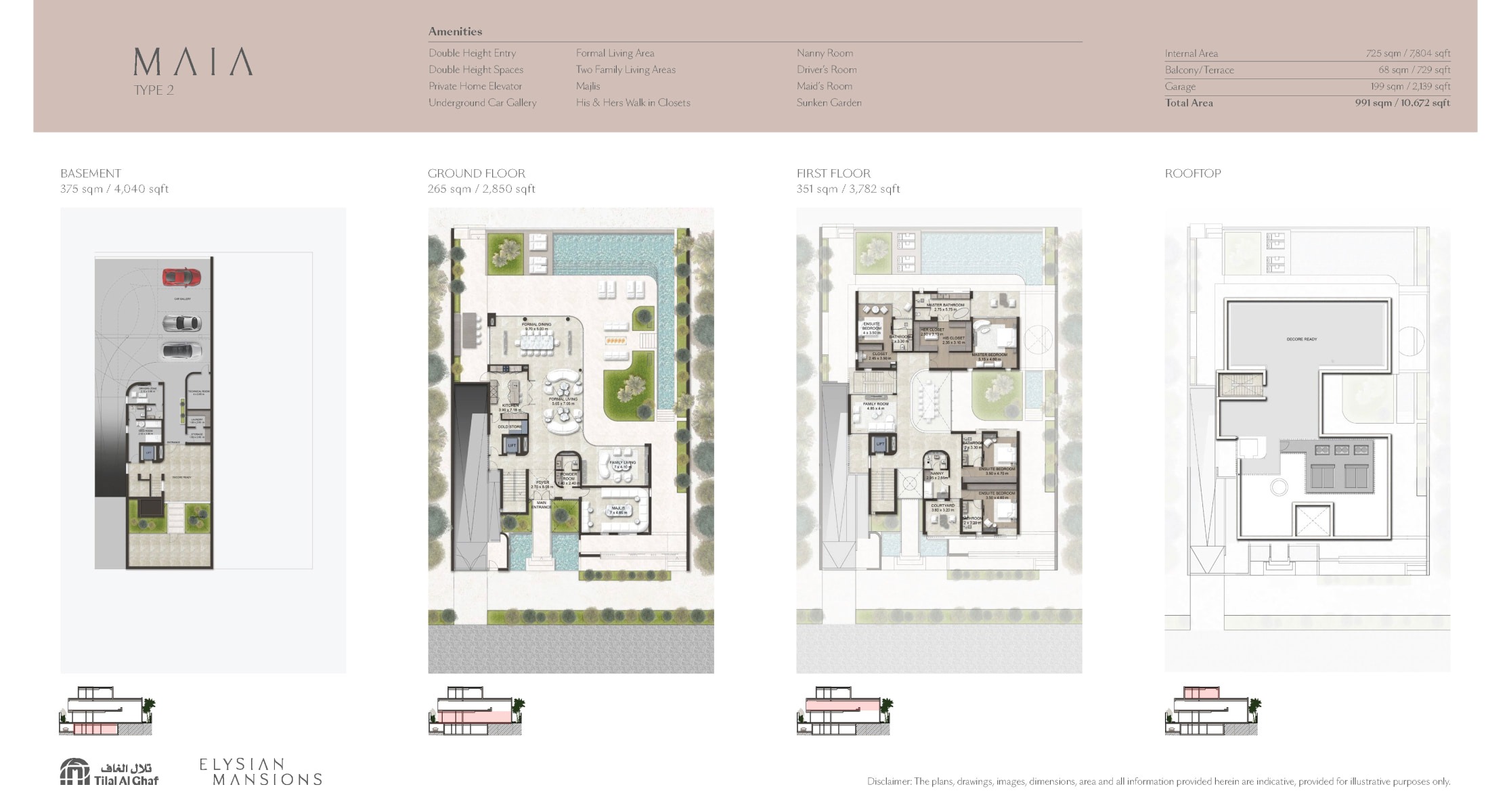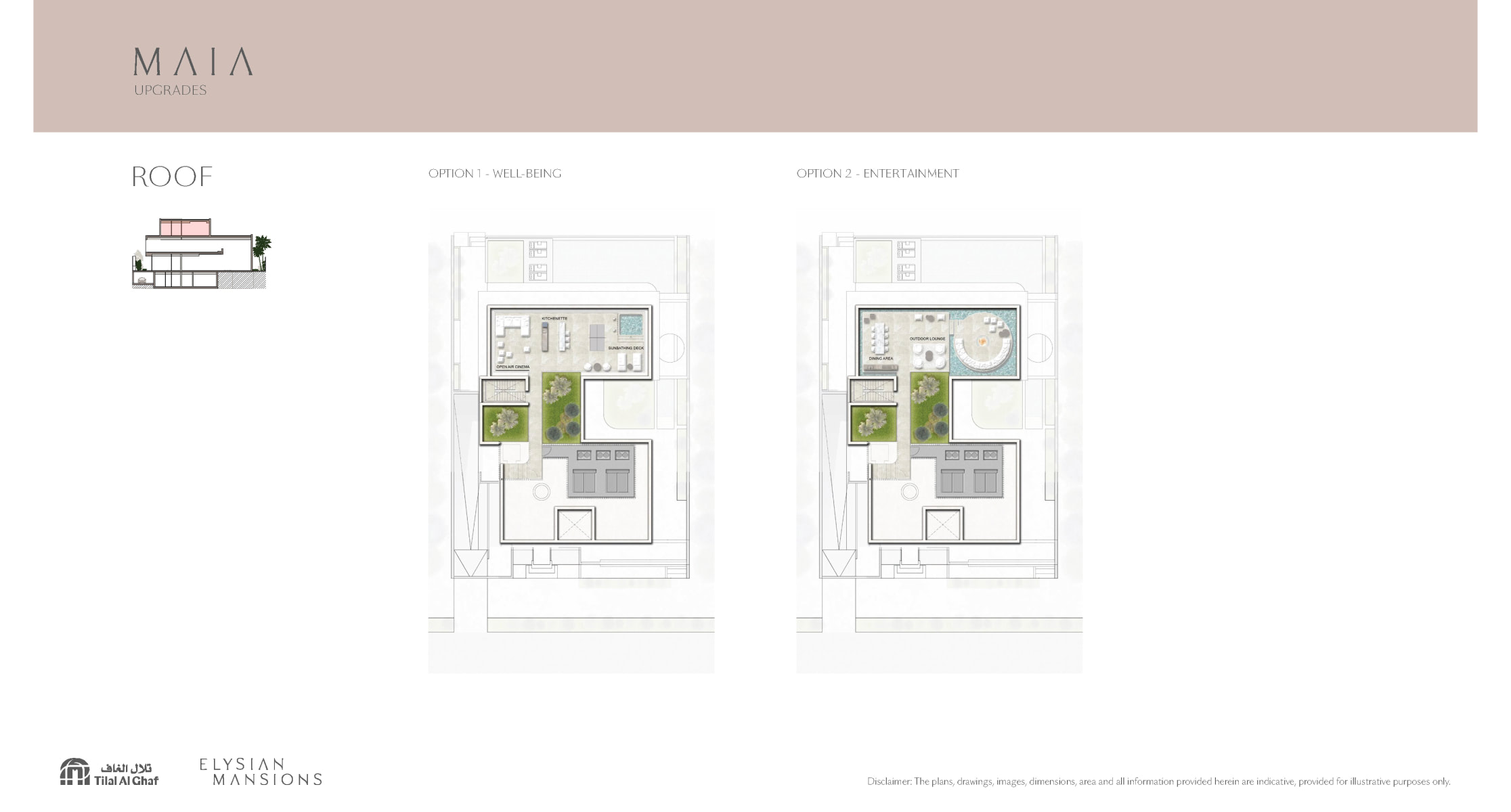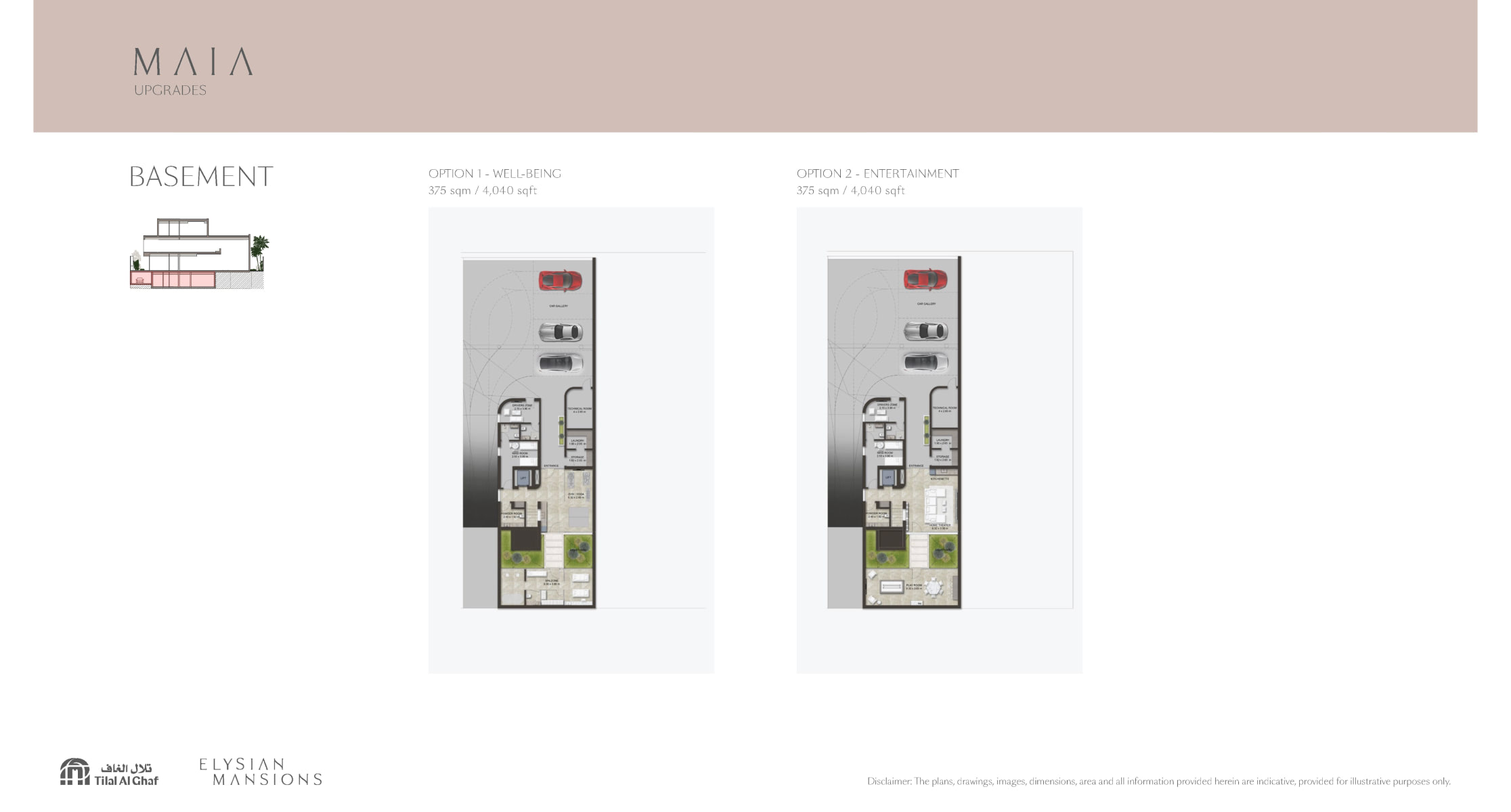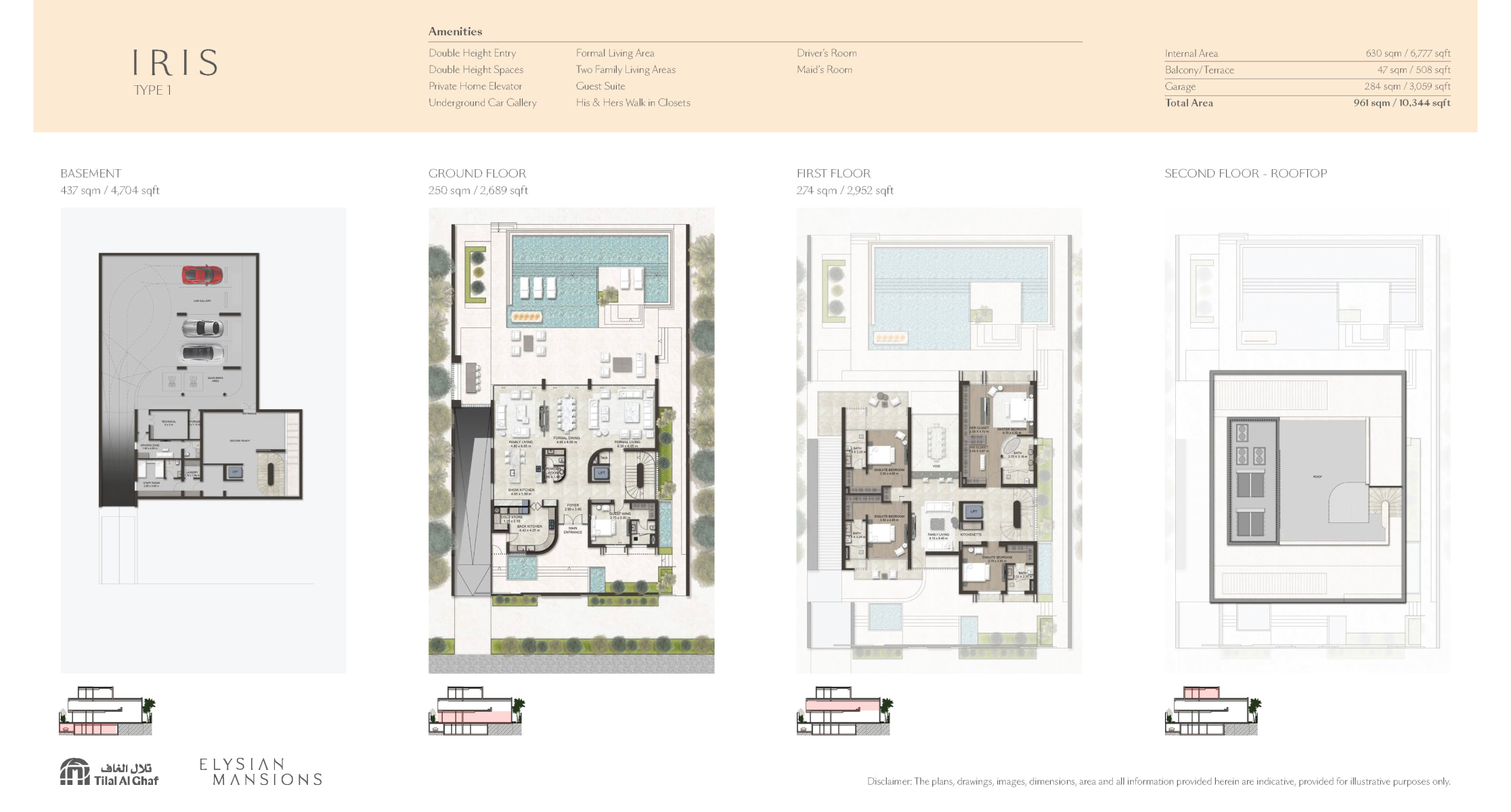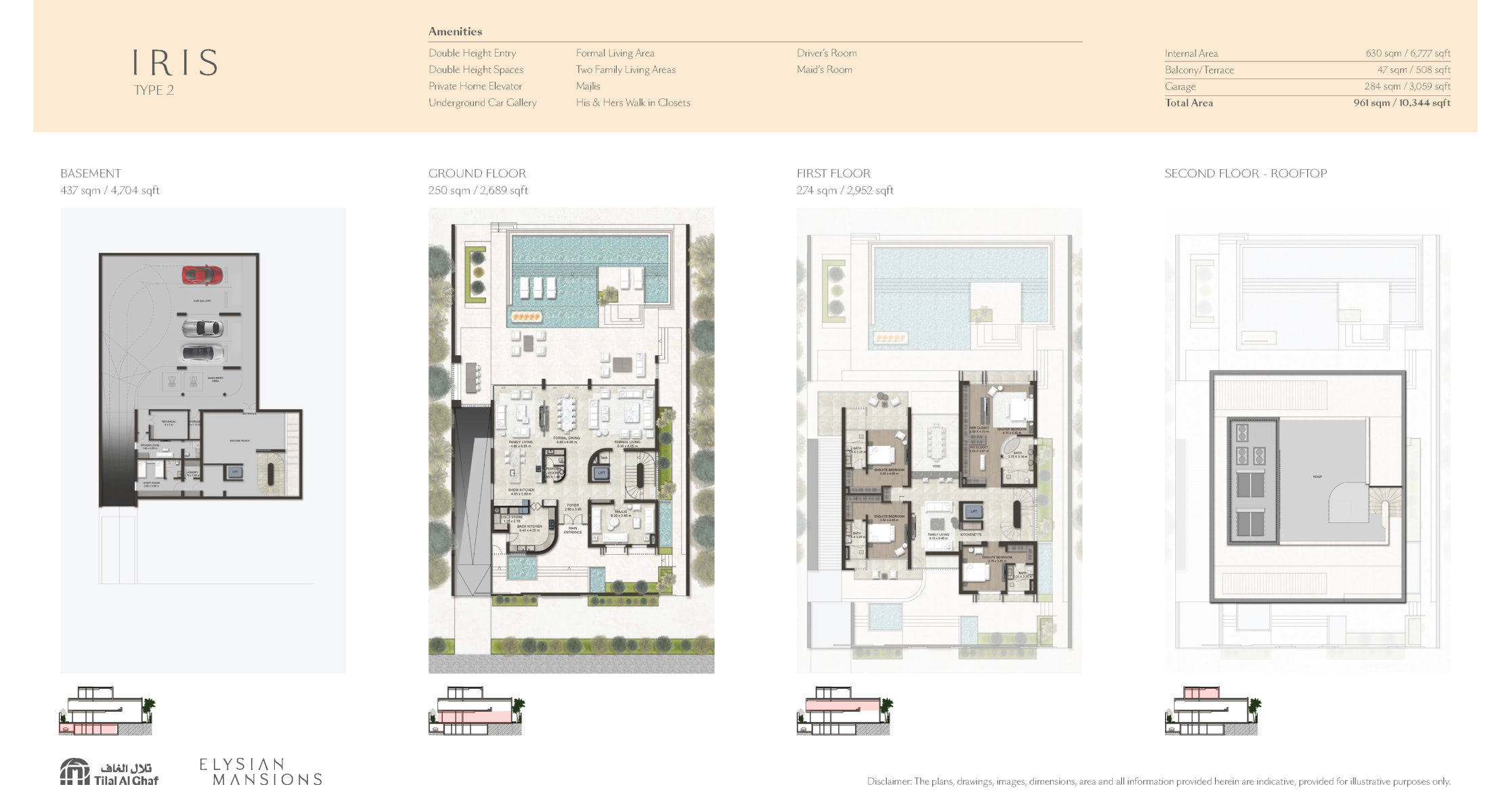 Resort-Style Amenities
Private beach access to Lagoon Al Ghaf

Outdoor games room

Clubhouse

Mosque
Gated community
Green open spaces